Shop My Home
Get the links to my home decor, furniture, lighting, and rugs!
The Store
Grab the latest in the Glam Girl Shop with  ALL FREE Shipping!
The Blog
DIY home projects, decorating tips, gardening, recipes, fashion, beauty & more!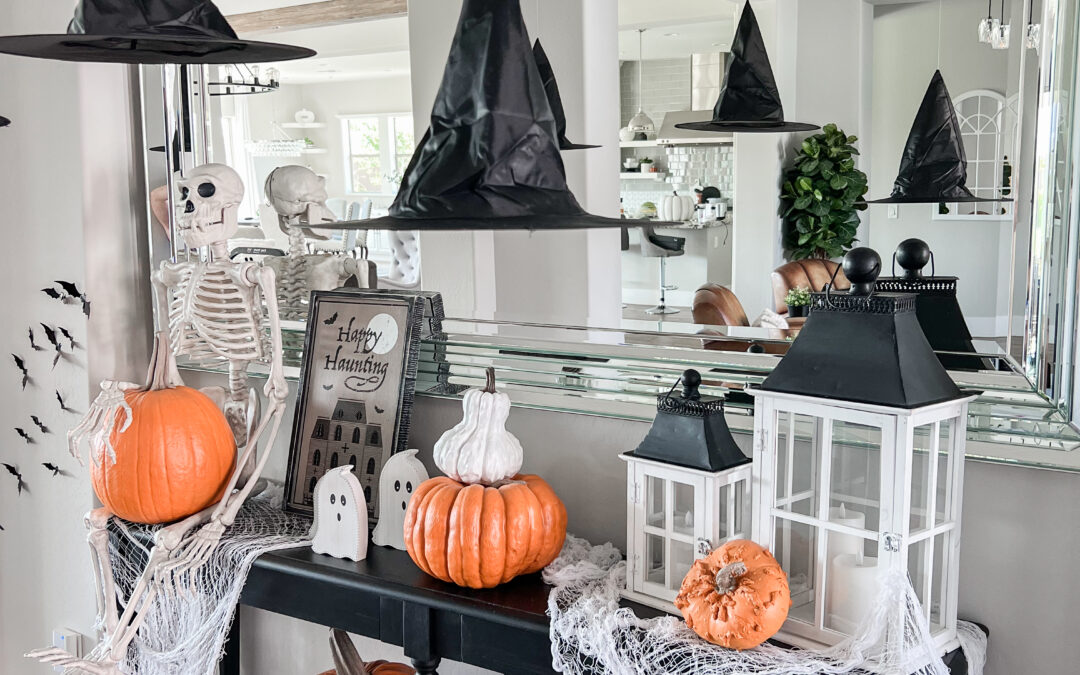 Spooky Cute Halloween Home Decor and Fall Food Ideas at Modern Farmhouse Glam Here's my Spooky Cute Halloween Entryway for 2023! Link to shop here. Click the photos below to shop: Links to shop the look HERE Click on the photos below...
read more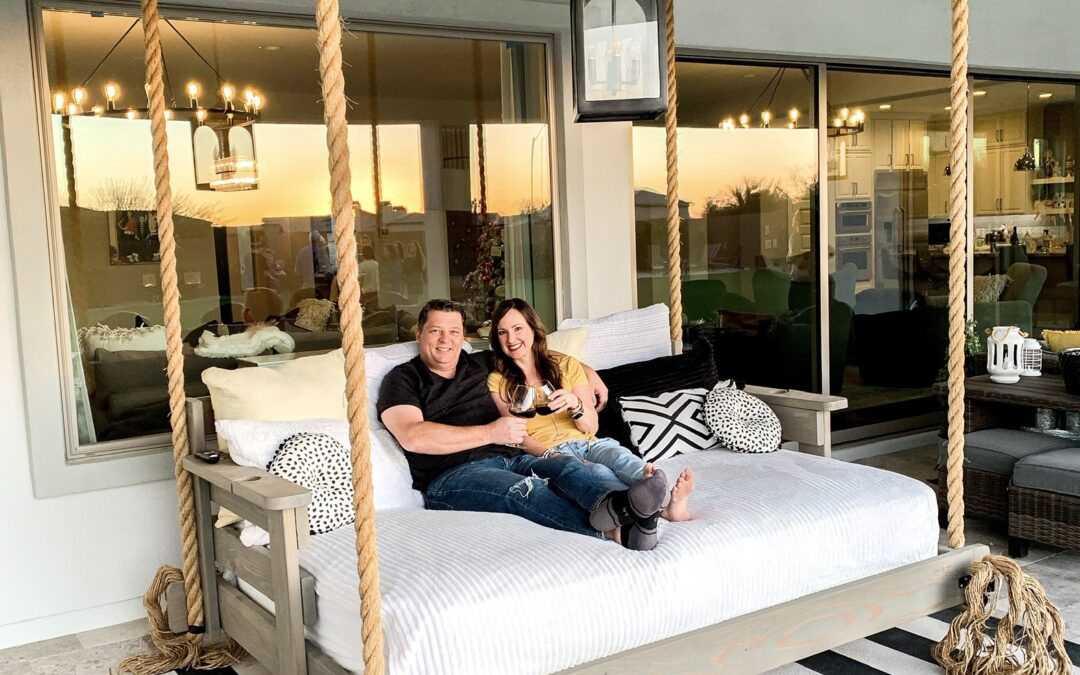 DIY Porch Bed Swing! We are sunset and wine time ready! My husband and I made this QUEEN size mattress bed swing ourselves! This makes our backyard feel like a retreat. This was a fun and unique DIY home project! We've always had fun doing home projects together. Do you and your husband like DIY'ing […]
read more
Featured Home Decor Products
The Modern Farmhouse Glam Blog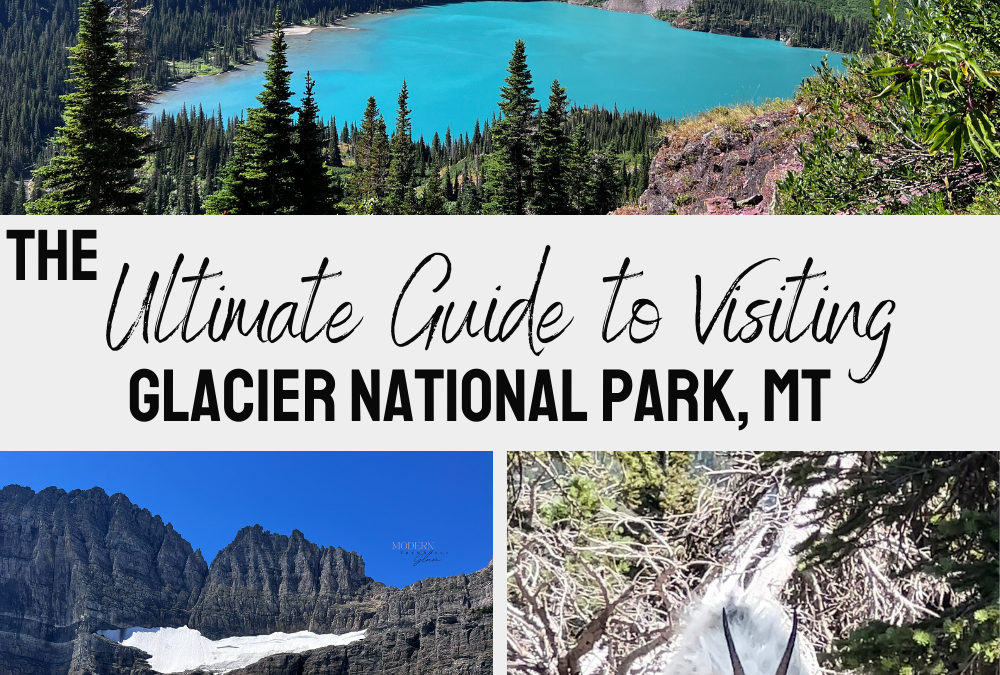 The Ultimate Guide To Visiting Glacier National Park, Montana! All of my best tips for enjoying your Glacier National Park vacation and our detailed 8 Day Itinerary, including best hikes, maps and restaurants. This is a bucket list trip for sure! Is Glacier National...
read more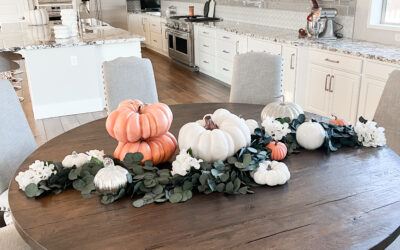 Here's a Fall tablescape idea for your dining room table. It's simple and elegant, with white, silver, and soft orange pumpkins.  The green eucalyptus garland pulls the Fall vibe together nicely. How do you like this soft Fall look? Watch a video on Instagram of this...
read more
Subscribe to My Newsletter
Stay up to date on new home projects and upcoming sales from Modern Farmhouse Glam!
About Modern Farmhouse Glam
Welcome, I'm so glad you're here! I'm Amy and I hope to inspire your next home project or life adventure with my flair for Modern Farmhouse Glam.
My passion is to share creative and stunning decorating ideas to make your home and world feel more beautiful and enjoyable. I share these ideas for everything from home design, holiday entertaining, cooking, gardening, traveling, and so much more.
So what is Modern Farmhouse Glam style exactly?
Modern Farmhouse, one of the most popular design styles, mixes the cozy, welcoming feel of farmhouse with the clean, uncluttered look of modern. It primarily consists of neutral pallets of white and grey, which are classic modern farmhouse. Additional elements such as wood flooring or beams warm up a modern farmhouse space. Wrought iron lighting fixtures and black accents or paint are also hallmark features. Common feature walls in modern farmhouse homes include shiplap, board and batten trim, and white-washed brick.
I like to add pops of Glam to my modern farmhouse design! I include features like blingy crystal chandeliers, soft and luxurious items for lounging, and touches of dramatic decorative elements in my home.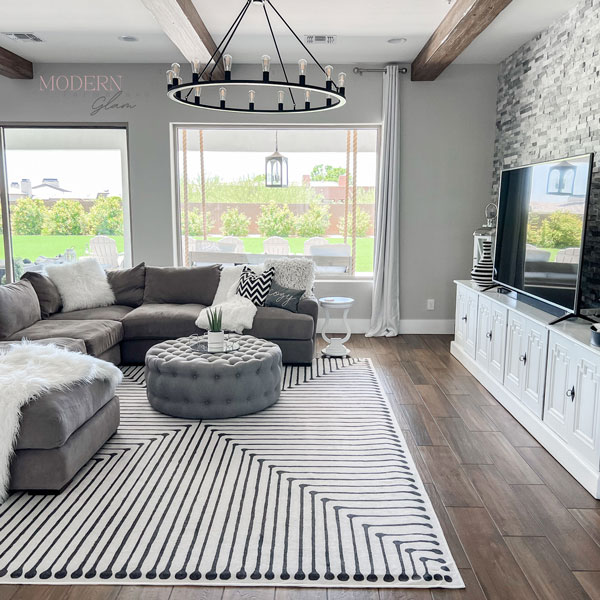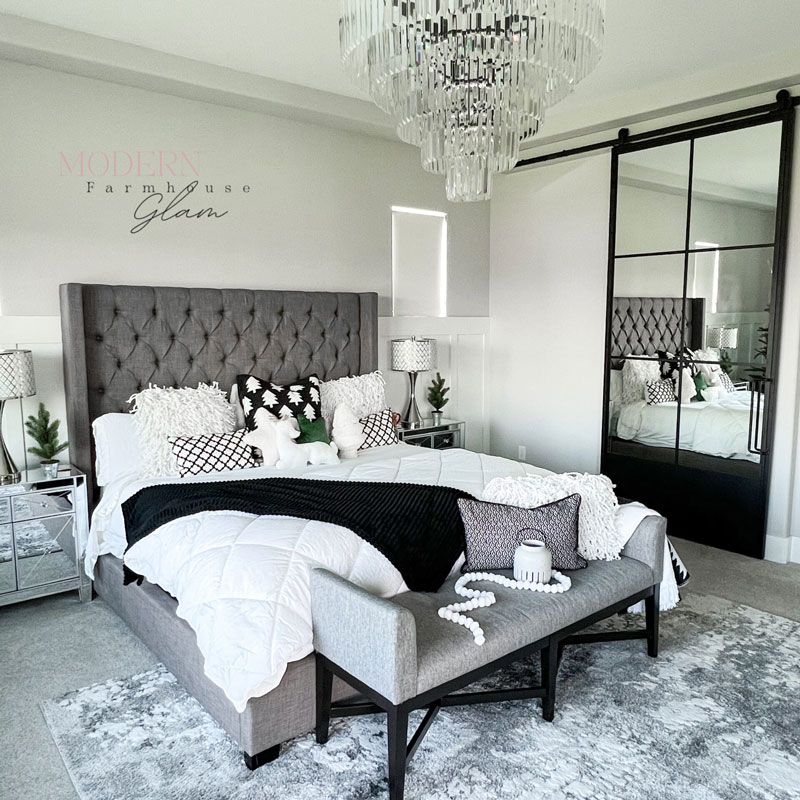 I call my style Modern Farmhouse Glam … a combination of mostly modern, a bit modern farmhouse and a splash of glam. What's your style?
Home decorating and creating beautiful moments have been my favorite creative outlets for many years. I enjoy sharing these passions – and other things I love – with you.
So join me, stay awhile, and get your creative juices flowing!
Shop My Favorite Brands & My Coupon Codes!
Follow Modern Farmhouse Glam on Instagram