Can you even believe that these faux wood beams in our greatroom are made of foam? They are so realistic looking and fabulous!
These wood beams add so much balance and dimension to our great room. They give it that custom look, plus add character and drama. Here's the Before and After Video!
Do you dream of having wood beams one day in your family room or livingroom also? I've been wanting these for three years since we moved in.
Head to my Instagram story highlight called Wood Beams for VIDEOS of the wood beams before they were installed and some of the installation process.
Each of these beams weighs less than 5 pounds. The base is styrofoam and then they texture the beam to your liking. Next they do a custom stain. They matched my flooring perfectly. So pleased!
It was very interesting watching the installation process. They used strings tacked up on the ceilings to get the proper spacing.
We spaced the beams around the existing lighting.  It ended up being approximately 82 inches between beams and 30 inches from the wall on either side.
The beams we went with were 10 inches wide and 7 inches deep. Each beam is 267 inches long.
Long screws, some sort of wood glue or adhesive was used and some touch up stain. It seemed to be a very easy install and not messy at all.
Want to know where I got these gorgeous Wood Beams?
Make sure you tell him that Modern Farmhouse Glam sent you to get the best price!
Mariusz
(602) 524-9508
I know so many of you have been asking where I got my gorgeous beams and I'm happy to pass on the information. I really appreciate if you mention Modern Farmhouse Glam when you call him to get your quote. Thank you!
Tag me on Instagram or DM me if you get some of these beams in your home. I'd love to see!
Please note that this company is local to Phoenix only!! He does NOT ship. This is a small company and he may be overwhelmed with the amount of people reaching out. He is booked at least six months out.  If you are serious about getting beams and would like a response as soon as possible, send me a DM on Instagram and I'll reach out to him personally.
I wanted to provide some other options for you that I found online that are top rated. I have no experience with these ones linked, but the reviews are good. Let me know if anyone tries them! The similar options that I found are linked here.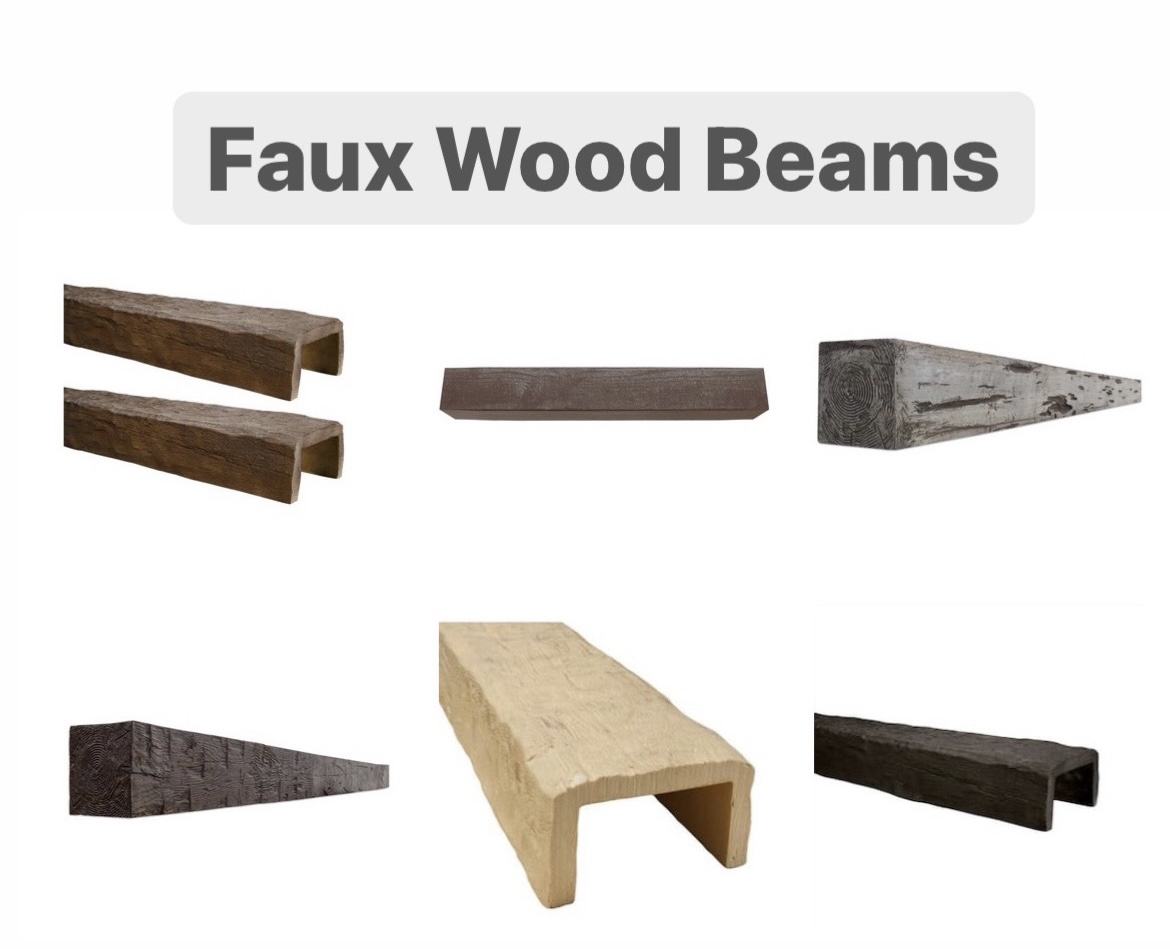 VIDEO "CAN YOU BELIEVE THESE "WOOD" BEAMS ARE MADE OUT OF FOAM?"
WATCH ON TIK TOK 8.3M views!
WATCH ON INSTAGRAM 7M views!
XO-Amy, Modern Farmhouse Glam
---
You may also like: