Our trip to Grand Teton National Park, Wyoming, with recommendations and tips for your family vacation!
These are my tips on best hikes, where to stay, what to eat and all the things at Tetons (plus Provo, Farmington, and Salt Lake City, Utah & Afton, Wyoming)!
My family's favorite vacations have been to National Parks and The Tetons did not disappoint!
Bison, moose, bald eagles, pronghorns, beavers and a bear…oh my!!!
When I was filming the moose, I felt like I was in a National Geographic movie.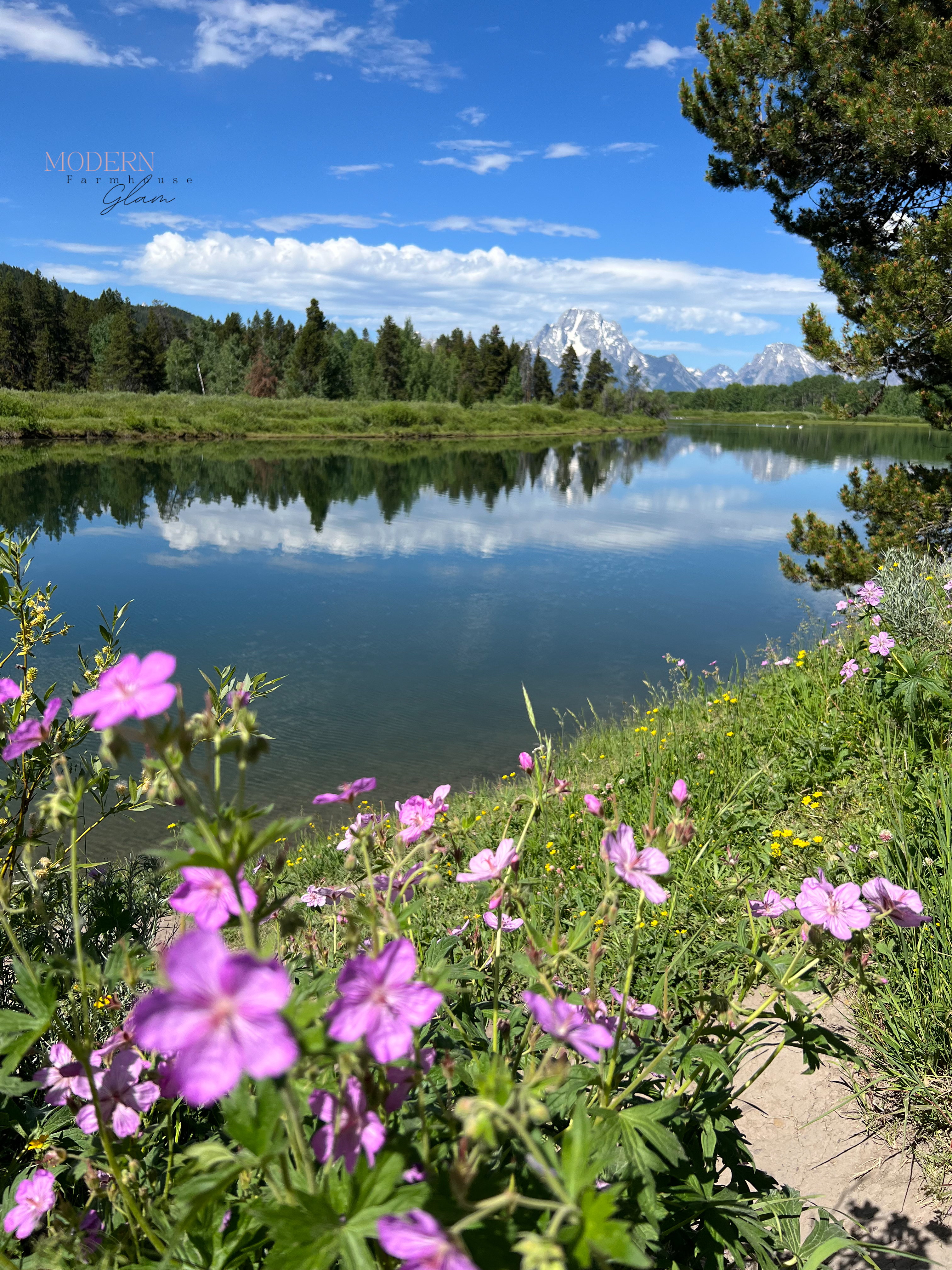 It is so refreshing and reenergizing to spend time in nature with the ones who you love most. There's something about the mountain air and smell of pine trees that help clear your mind and feel at peace.
Here's a look at our trip to the amazing Grand Teton National Park. I hope it provides some tips for your trip! Are the Tetons on your bucket list?
---
Schwabachers Landing:
THIS was our favorite spot in Grand Teton National Park: Schwabauchers Landing. We were lucky enough to spot two bull moose, drinking water out of the most stunningly scenic is spots. They were standing in the Snake River, with giant pine trees on either side and the Grand Teton Mountain Range behind them.
They literally could not have lined themselves up more perfectly into the frame for breathtaking video and photos.
Tip: Bring good quality binoculars to be able to appreciate close-up views of all of the amazing wildlife you're going to see at the Tetons. Here's our binoculars, just click here for link.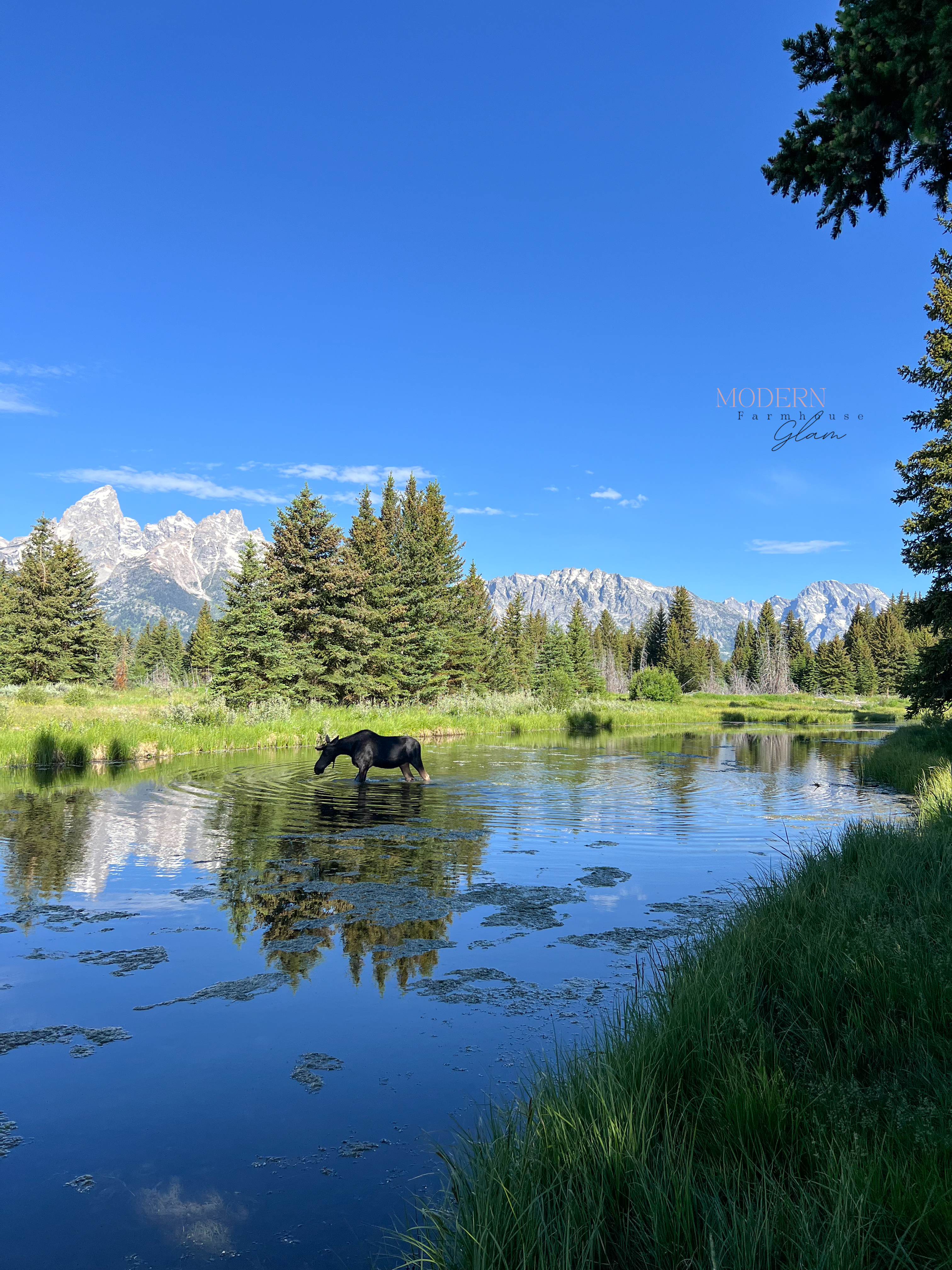 The pictures really do not do it justice. I will be putting all of the videos on my Instagram stories and will save to the highlight called Glam Places(3).  I have some amazing video footage of this bull moose.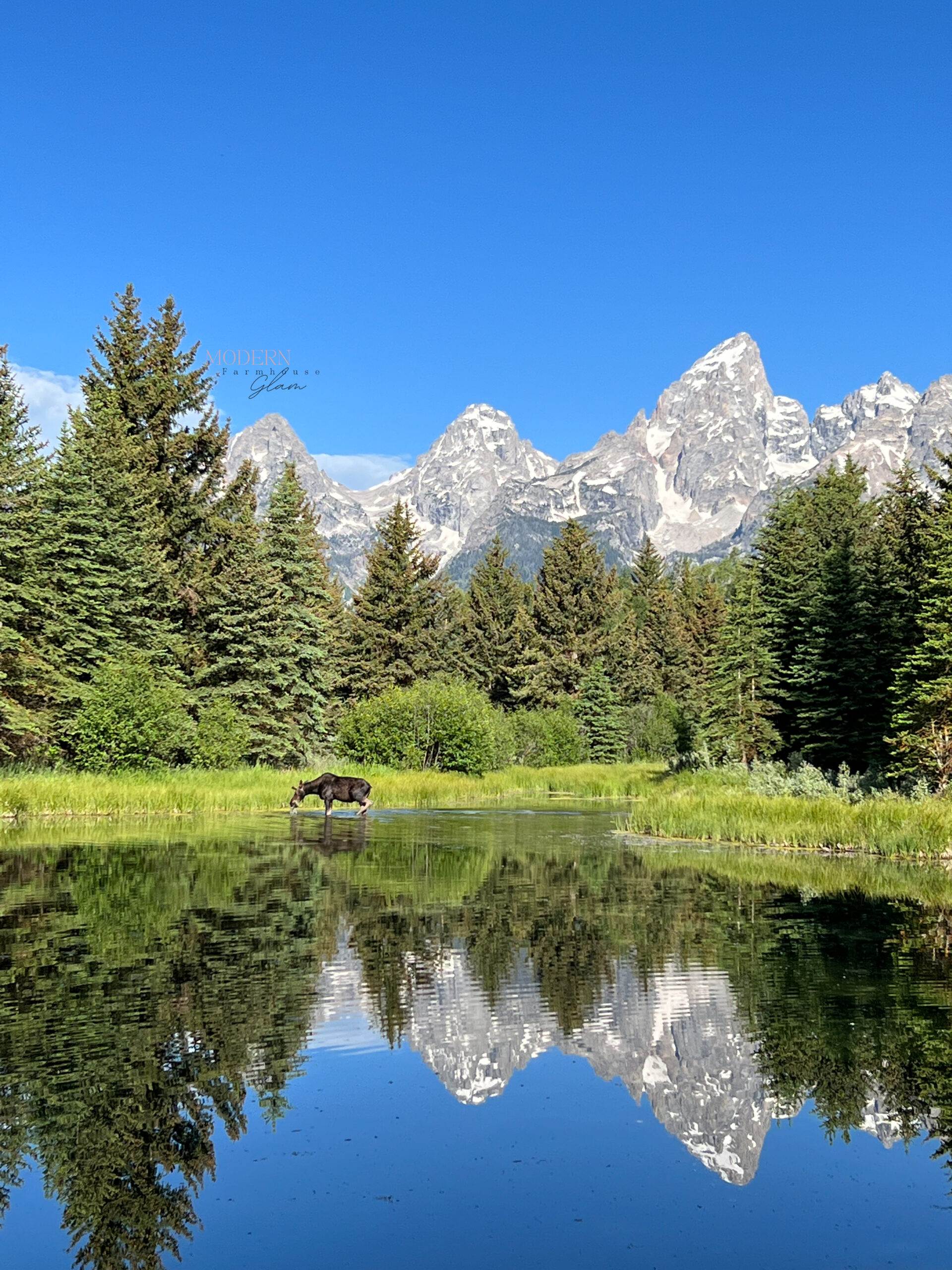 ---
Elk Ranch Flats:
A herd of about 200 Bison crossed the road in front of us near Elk Ranch Flats! It was incredible!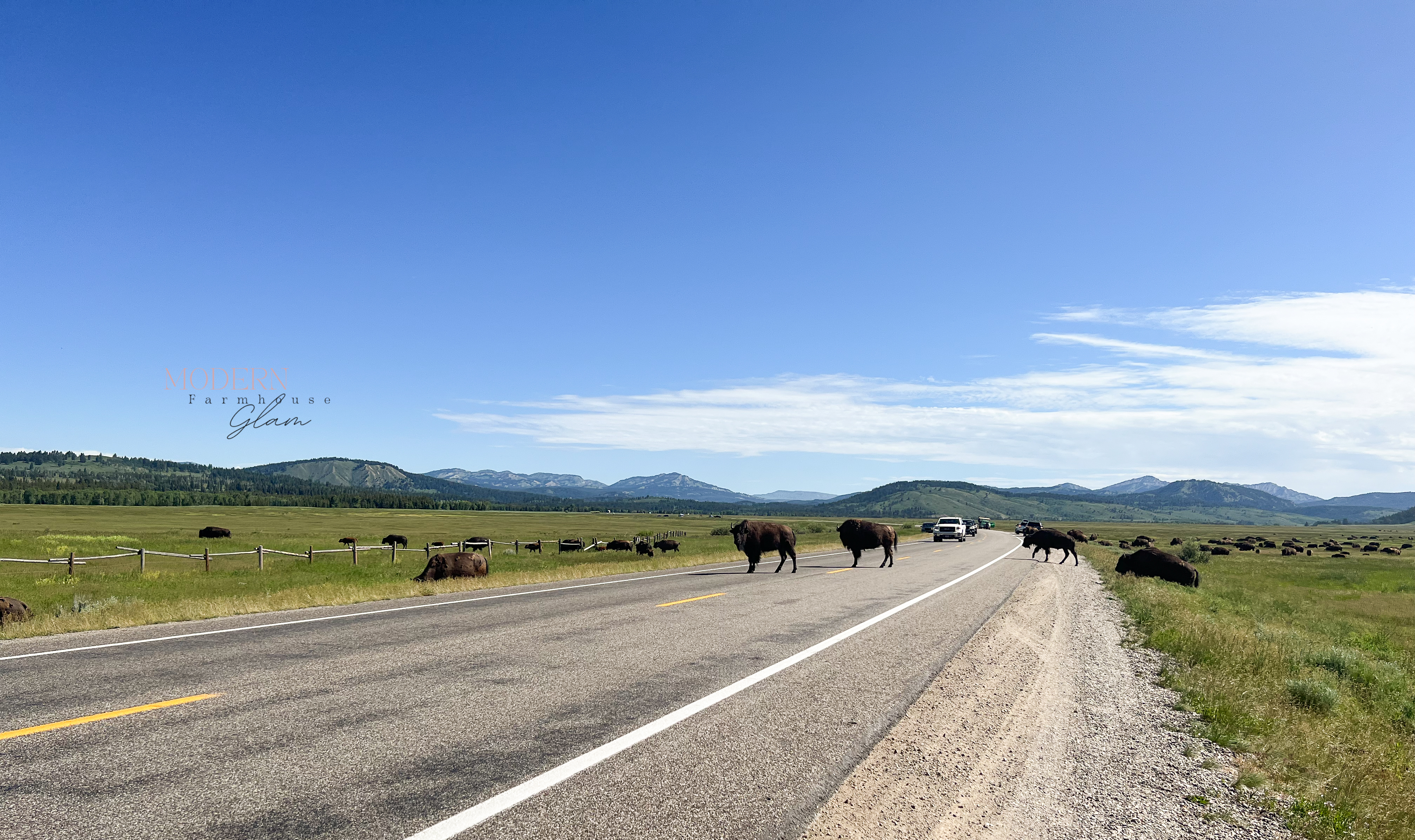 Have you ever seen a Bison? These animals are amazingly huge and the babies were so adorable.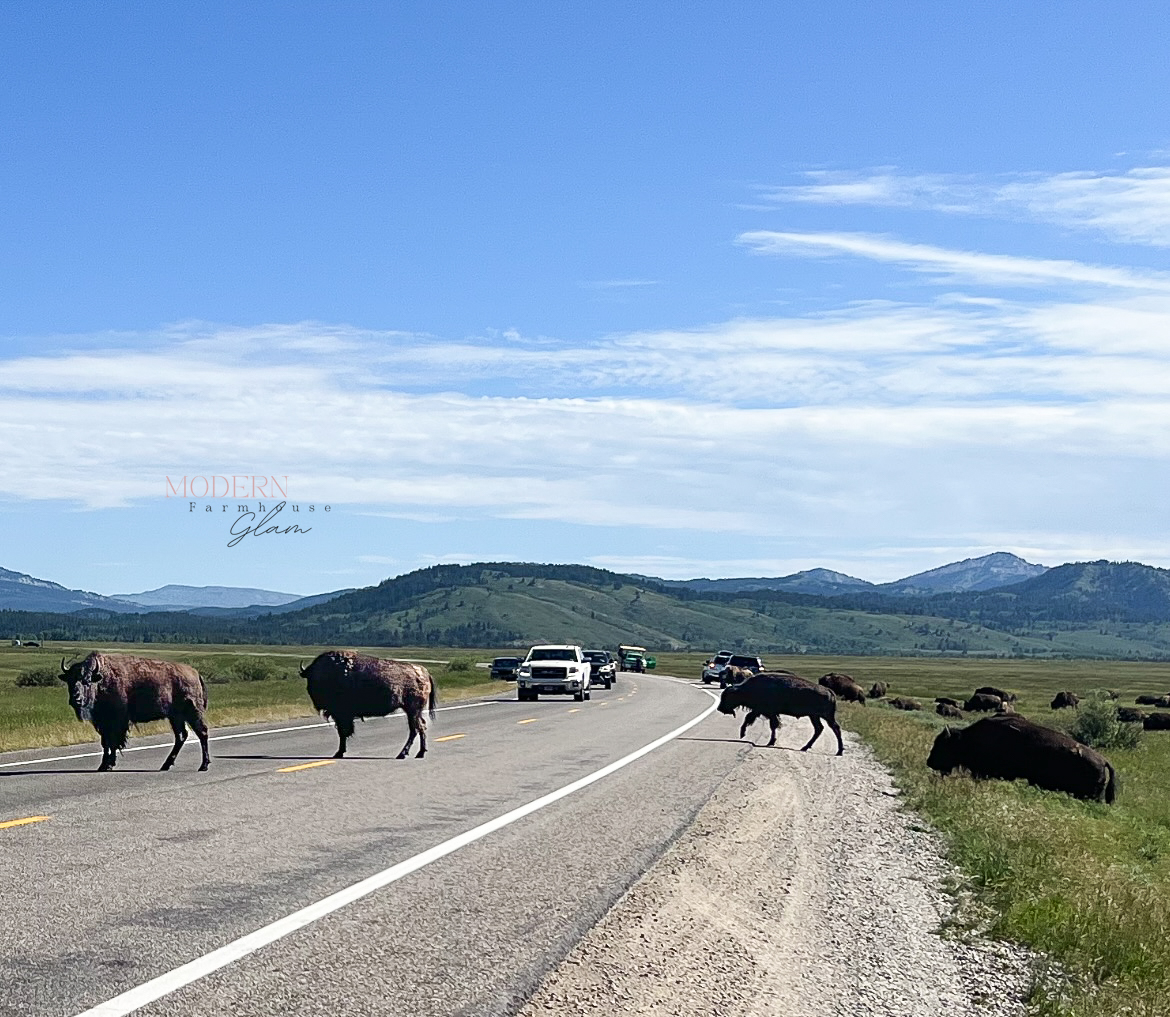 Want to see the VIDEOS of the BISON? It was pretty epic! There were about 200 bison in the herd, crossing right in front of our car.  Traffic stopped while these guys head across the highway to the other field.  The babies were so cute! The videos will be saved to my highlight on Instagram called Glam Places (3) and I'll try to also load them onto my YouTube channel.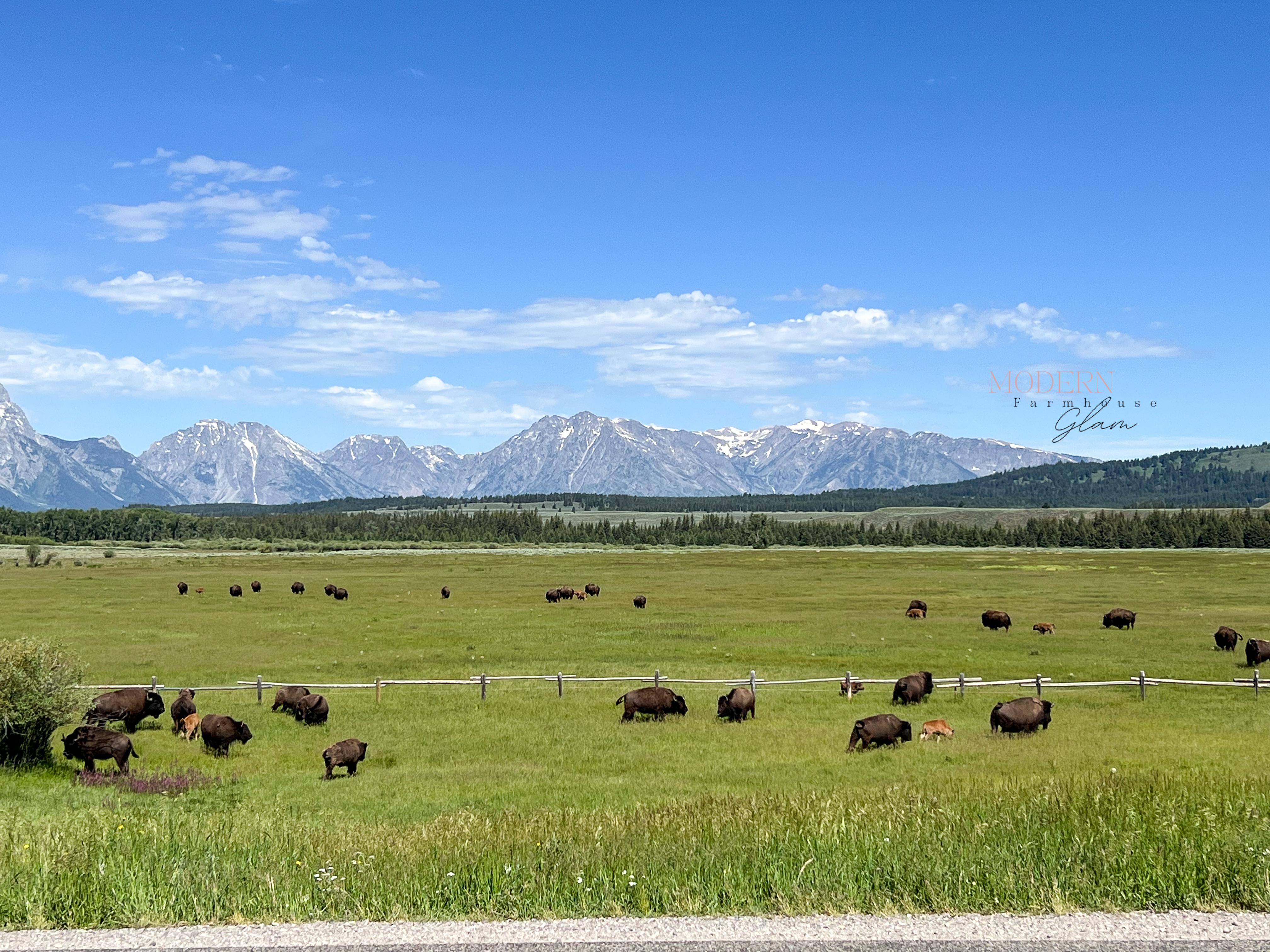 ---
Jenny Lake + Hikes to Hidden Falls, Inspiration Point, Cascade Canyon:
Make sure you take the ferry boat ride across the lake to save yourself 2 miles of hiking around the lake. You'll be glad you did later, because you want to save your energy for the extended hike through Cascade Canyon.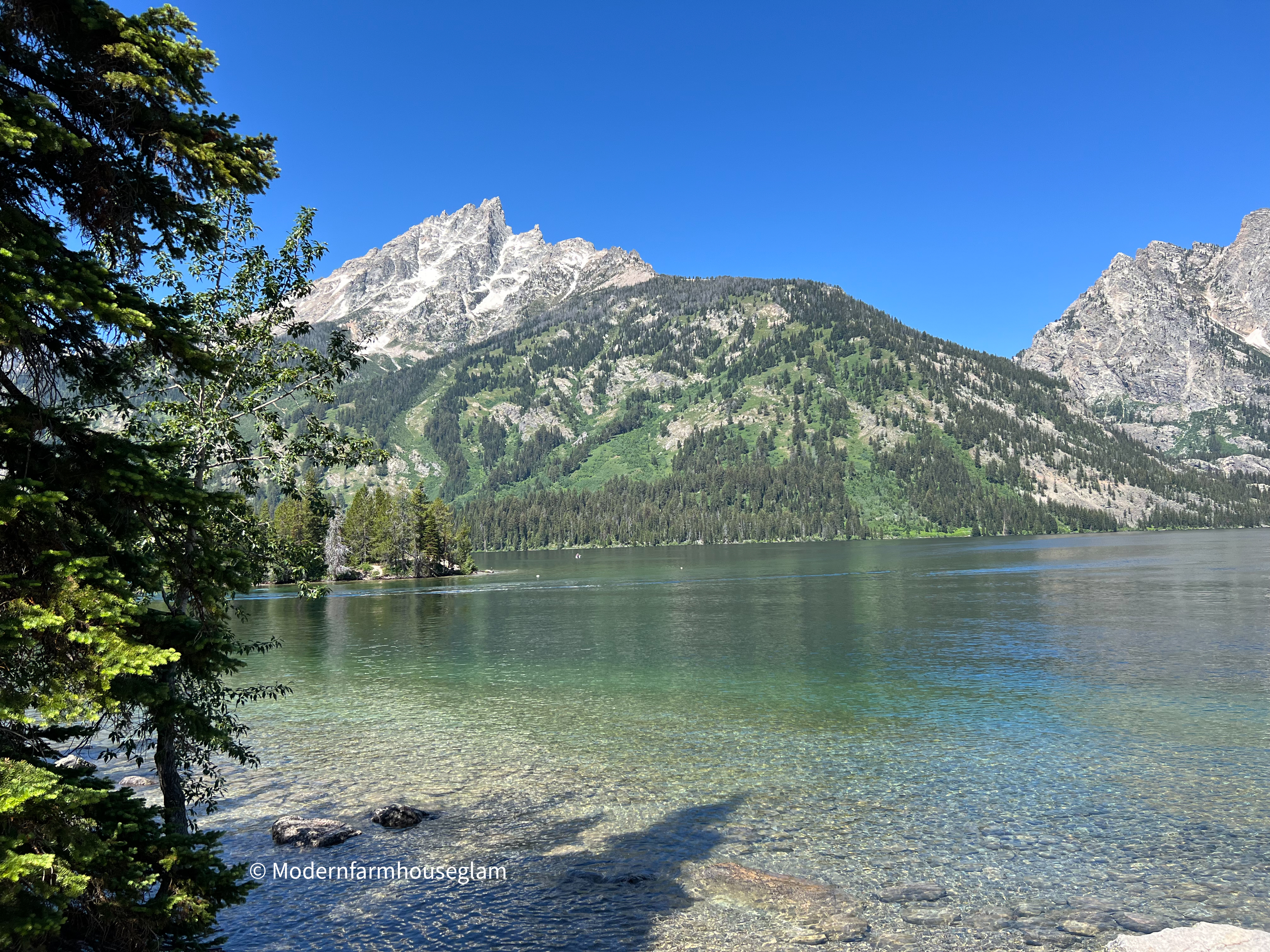 First short hike once you get off the ferry was to Hidden Falls. Easy in terms of difficulty level. Make sure you follow the signs and actually make it to see all of Hidden Falls. There's a section where it seems like it's over but you actually have to go around the corner to see the rest of it. I think a lot of people probably think it's over and miss it lol.
Next section of the hike is to Inspiration Point. Warning: this is a moderate to difficult hike with a lot of elevation and a pretty sketchy section along the side of the mountain. I would not recommend this hike with very young children. I was shocked to see kids around the age of five or six hiking this section. No way! I don't think it's suited for kids under the age of nine/tenish.
If you are able, it is well worth the hike. The views are gorgeous from the top, with a full panoramic view of Jenny Lake and the surrounding forest. As with Hidden Falls, make sure you actually make it to Inspiration Point, and not the just the first overlook.
We continued along the trail through Cascade Canyon for about another mile, which was for sure worth it. We decided to stop and turn around at the spot where it opens up and people were jumping off rocks into the ice cold water. Cascade Canyon is gorgeous woods following along a powerful creek that is pretty spectacular. Trail continues for probably about another 15 miles or longer, but this was enough for us.
It is an up-and-back, not a loop trail.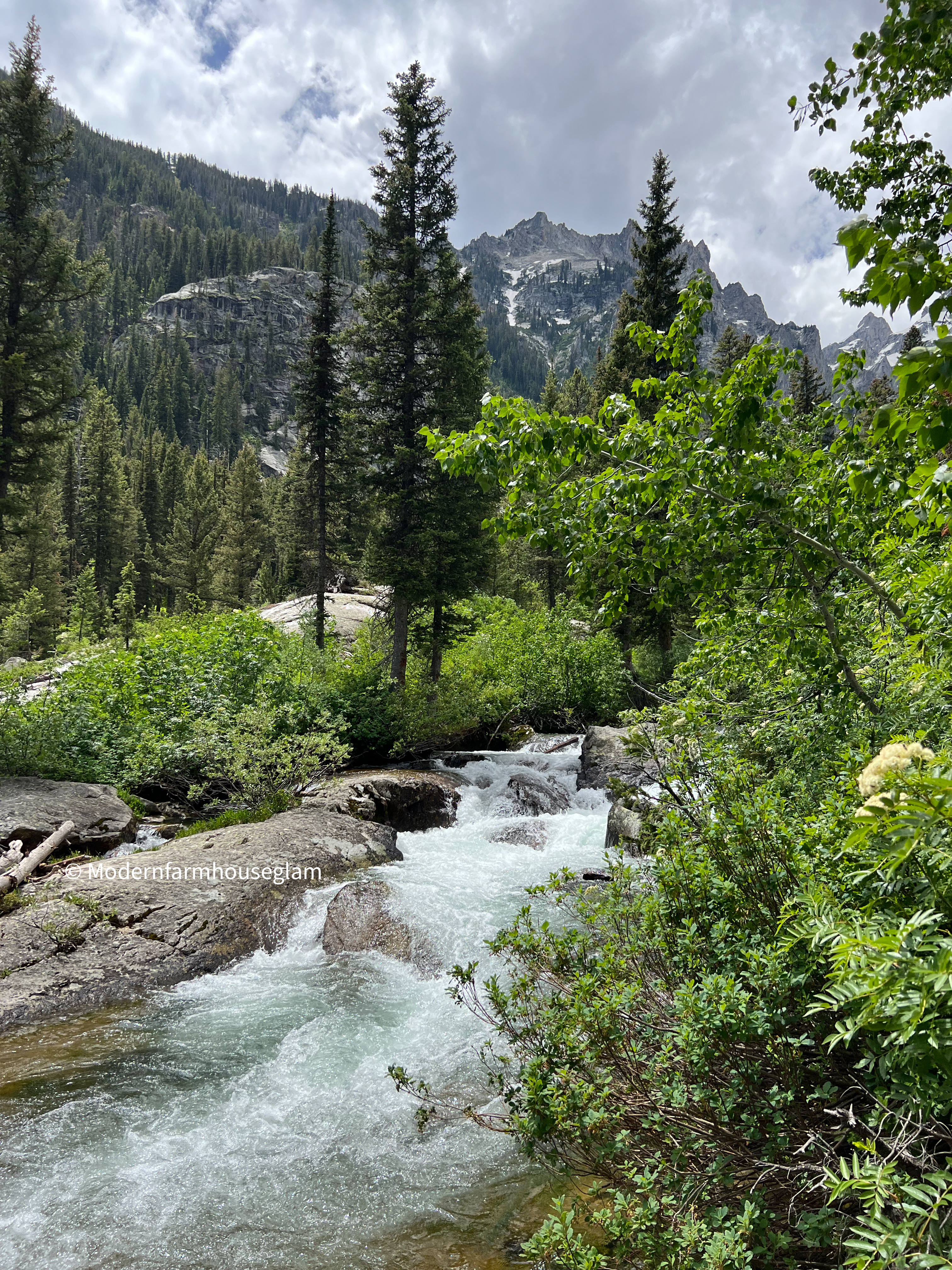 Tip 1: Get there early, the ferry ride across Jenny Lake is popular. The first ferry ride was at 7 AM, so I would go as close to that time as possible. I think we ended up going around 10 since we drove in that morning from Afton. (Click here to see our night in Afton, Wyoming-it was so unique and cool). We had no wait in the ferry line on the way to but about 30 minutes on the way back.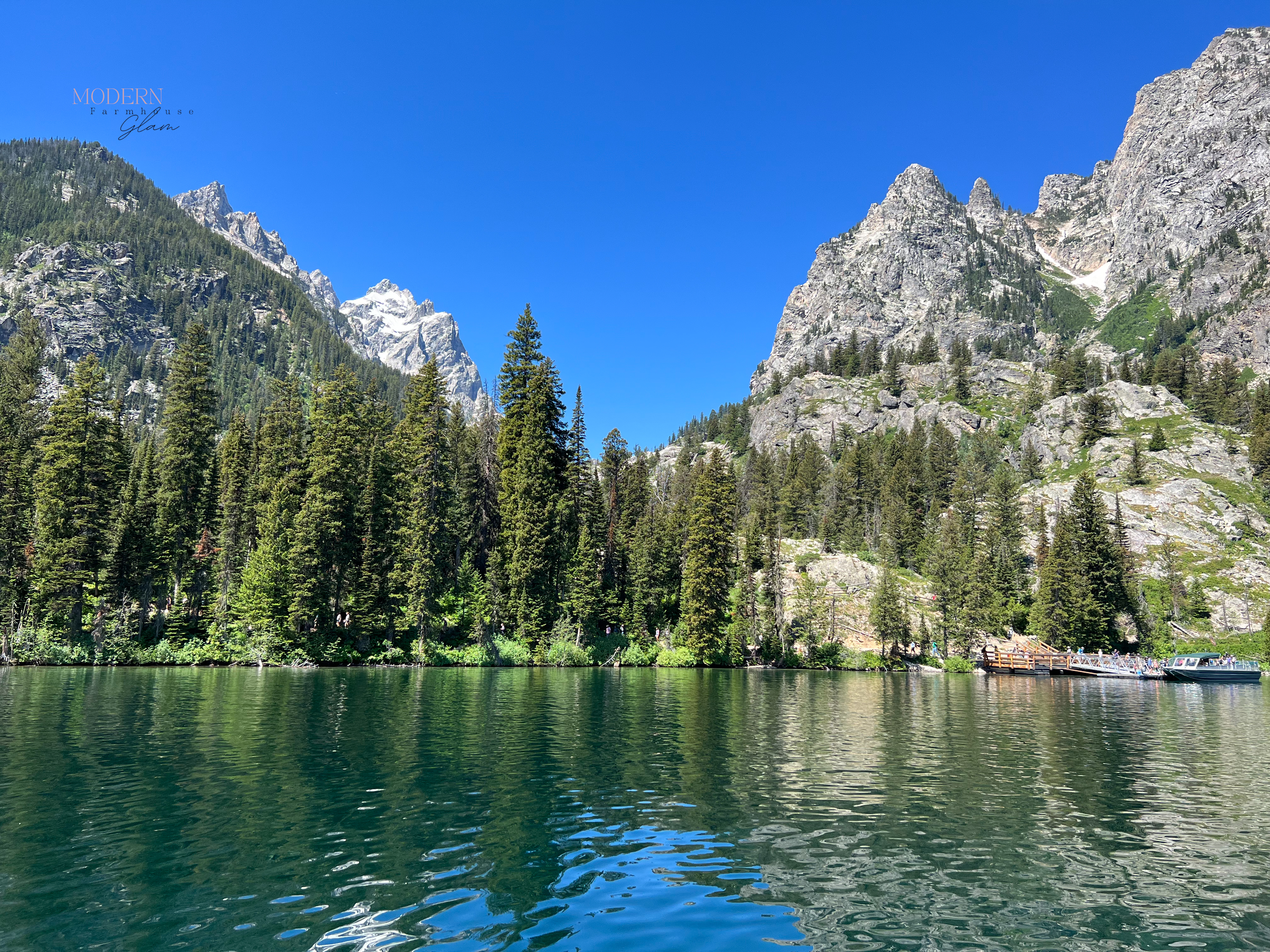 Tip 2: Consider grabbing sandwiches or salads and snacks in the morning before you head out for the day for hiking. It's fun having a picnic in the middle of nature. Also if you're hot, tired, and starving, it can definitely ruin the hike.
We packed an extra suitcase with our hiking backpacks, two of which are insulated cooler backpacks for keeping food cold.
Creekside Market is a great place to do this. It's on the way into the park and right next to the hotel we stayed in. Super expensive though, like everything else in Jackson Hole.
With that being said, deciding to pack a lunch or not really depends on how long you think your hike is going to be and if you think you can survive without eating. It is a pain to have to carry more weight in your backpack on the hike. I personally do not like carrying a backpack. I always just take two water bottles and my phone. My husband and son like to carry packs.
It's about a half hour from Jackson Hole to the Jenny Lake trail area. We picked up sandwiches and salads at Creekside Market and kept them in our cooler backpack in the car so that we could eat them as soon as we got back, rather than carry everything with us while we were hiking. That way we didn't have to waste time going back into town and then re-entering the park. We were able to continue on our way to go see more sights.
Tip 3: RENT bear spray when you get to Jackson Hole because you are not allowed to take it on the airplane. If you are driving, buy it before you come. It is very expensive! We rented it for eight dollars a day at a camping store next to Creekside Market. We did not see any bears on our hikes, but we did see one from our car in the meadows on our way to Jenny Lake. It was a black bear that was brown. So cool!
---
Float Ride down the Snake River:
This is a fantastic way to see the grand Teton national Park area, from a different perspective. It was very relaxing and educational. We saw 5 bald eagles. Make sure you bring your BINOCULARS!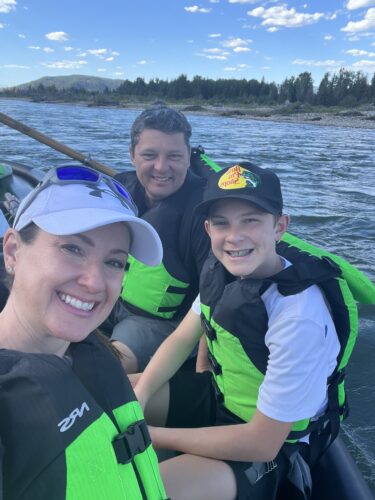 Tips:
1.We booked our float ride with Barker-Ewing and they were great. I definitely recommend them! The ride was very relaxing and educational.  Our tour guide was easy going, knowledgeable and passionate about what he does.  We saw four bald eagles on this boat ride! And our tour guide pointed out several bald eagle nests in the trees.  So neat!  This is a beautiful way to see the Tetons because you are totally relaxed.  It's great to see the Teton via hiking, driving, and this scenic float ride.  They are all different experiences. Whoever you use, make sure it's a scenic through the actual Grand Teton park.
2.This is an extremely easy-going boat ride and you do not get wet. This is NOT a white water rafting type of adventure ride. It's scenic and relaxing.
Before the float ride, we ate at Dornan's Pizza. We thought it was good and the restaurant had a fantastic view. We did not find any of the food in the park or in Jackson Hole to be anything too exciting. Plus everything is extremely overpriced.
---
Mormon Row:
Really neat sight and history. Short walk.
Snake River Outlook– this is the famous Ansel Adams iconic shot, it's a lookout right off the highway
---
Oxbow Bend– lookout spot where you can see the Tetons reflecting in the water, if the water is fairly still.
I couldn't decide which picture I liked better, so here's both haha! Which one would you have picked?
Jackson Lake: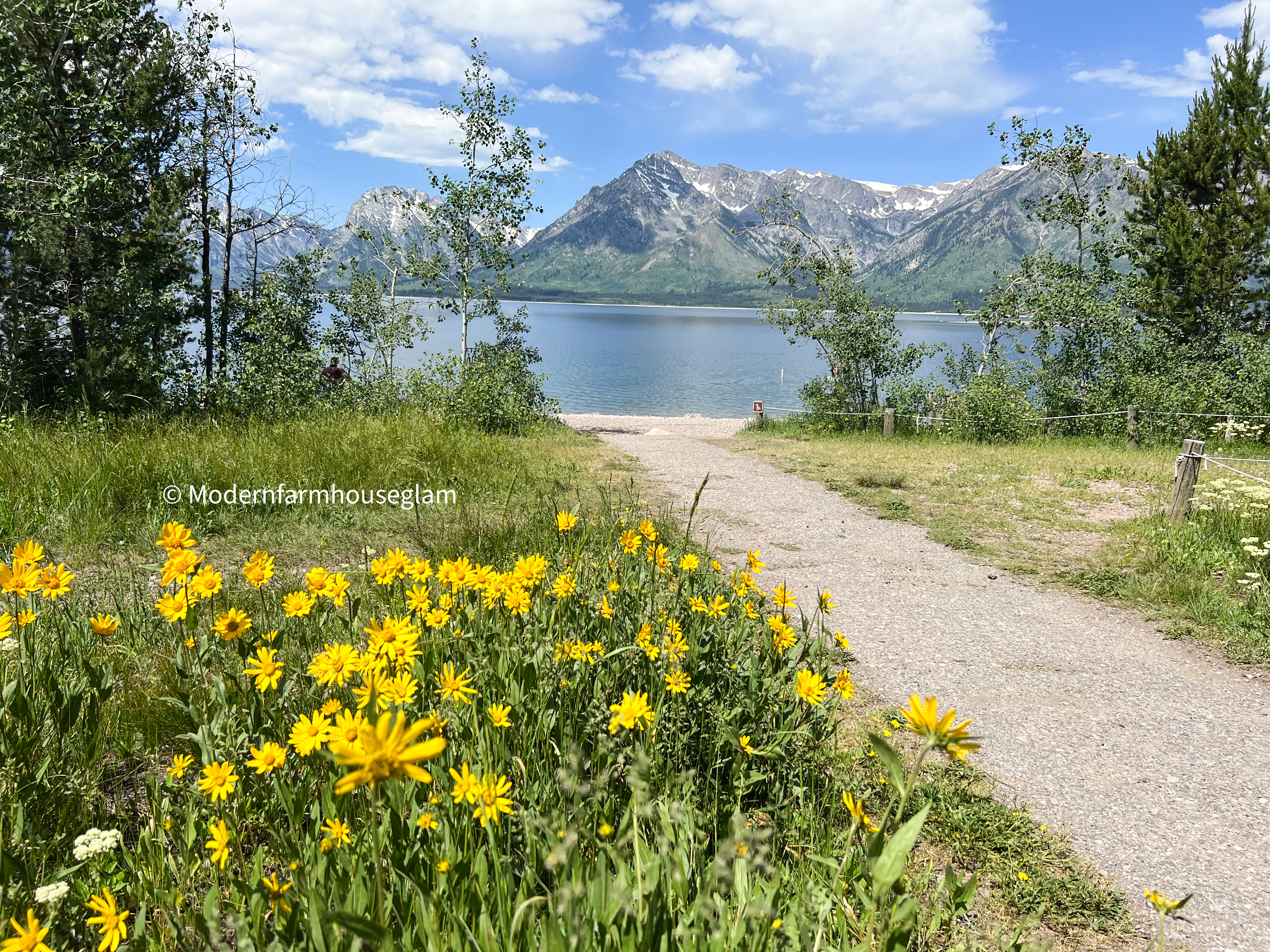 We didn't spend a ton of time at Jackson Lake because the pizza place here wasn't open yet and we were starving.  It's called Leeks Pizzeria.
---
Hikes that we wanted to do but did not have time:
Taggart Lake
Phelps Lake
Leigh Lake
String Lakes
---
Where we stayed: Rustic Creek Inn
Shoutout to my friend Amy for recommending this awesome place. Great location, right near entry to Grand Teton National Park. About a 20 minute drive to Jenny Lake area. I'll be showing some video of it on Instagram stories and they'll be saved to my highlight called Glam Places (3).
Here's what we liked and disliked about it:
Liked:
We loved it for the location and the outside grounds. We enjoyed wine time at night time, sitting on the Adirondack chairs and swings or by the fire pit, talking and relaxing. We even watched two beavers swimming in the creek. Pretty awesome! The resort also had cornhole which my son and I had fun playing for a bit one evening. The property there is so gorgeous and relaxing.
Fantastic location! It's one of the closest hotels to getting into Grand Teton National Park. It's also next-door to Creekside market which is a great option for grabbing sandwiches and salads and snacks to go. Right near all the action and downtown Jackson Hole, although we did not spend too much time there. We were more interested in hiking, seeing nature, wildlife, etc.
Breakfast was included and it was great. Lots of fresh fruit and tons of options. Good coffee also.
Disliked:
Rooms we're pretty dated. Needed some brightening up and more windows. Felt kind of dark in there. Plus it is misleading when they show all the pictures of the cabins having creekside views and then the majority of them have a view of the parking lot lol.
So expensive! Everything in Jackson Hole is crazy though. Even the Super8 was like $400 a night. What the heck? One of my pet peeves is spending crazy money on a hotel room. Anyone else? In a place like Jackson Hole, you really don't have much of a choice. We have considered taking an RV to national parks, but sometimes the roads are pretty hairy to be doing that. Plus it takes so much longer to get there and you're kinda cooped up in a tight space.
Food in Jackson Hole:
We didn't find anything that's worthy of too much mention. Everything is pricey. Here's where we ate:
Miazga's, polish food. Pretty average and expensive. Nice outdoor seating with a view.
Bin22-cute outdoor seating area with small portions of food, small menu and extremely expensive for what you get. Would not recommend.
A brunch place in Jackson Hole we wanted to eat at, but ran out of time is Persephone Bakery. My friends Amy and Ashlie both recommended it. We ended up driving by it on the way out and it looked super cute.
---
Teton Village:
We spent a few hours in Teton Village and took the gondola ride up to the top of the mountain.  Pretty area! We liked the ski lift better at Sundance Mountain Resort, where we stayed last year. We also did the lift at Park City last year.  I can do a blog article on last year's trip at some point! Let me know if you're interested.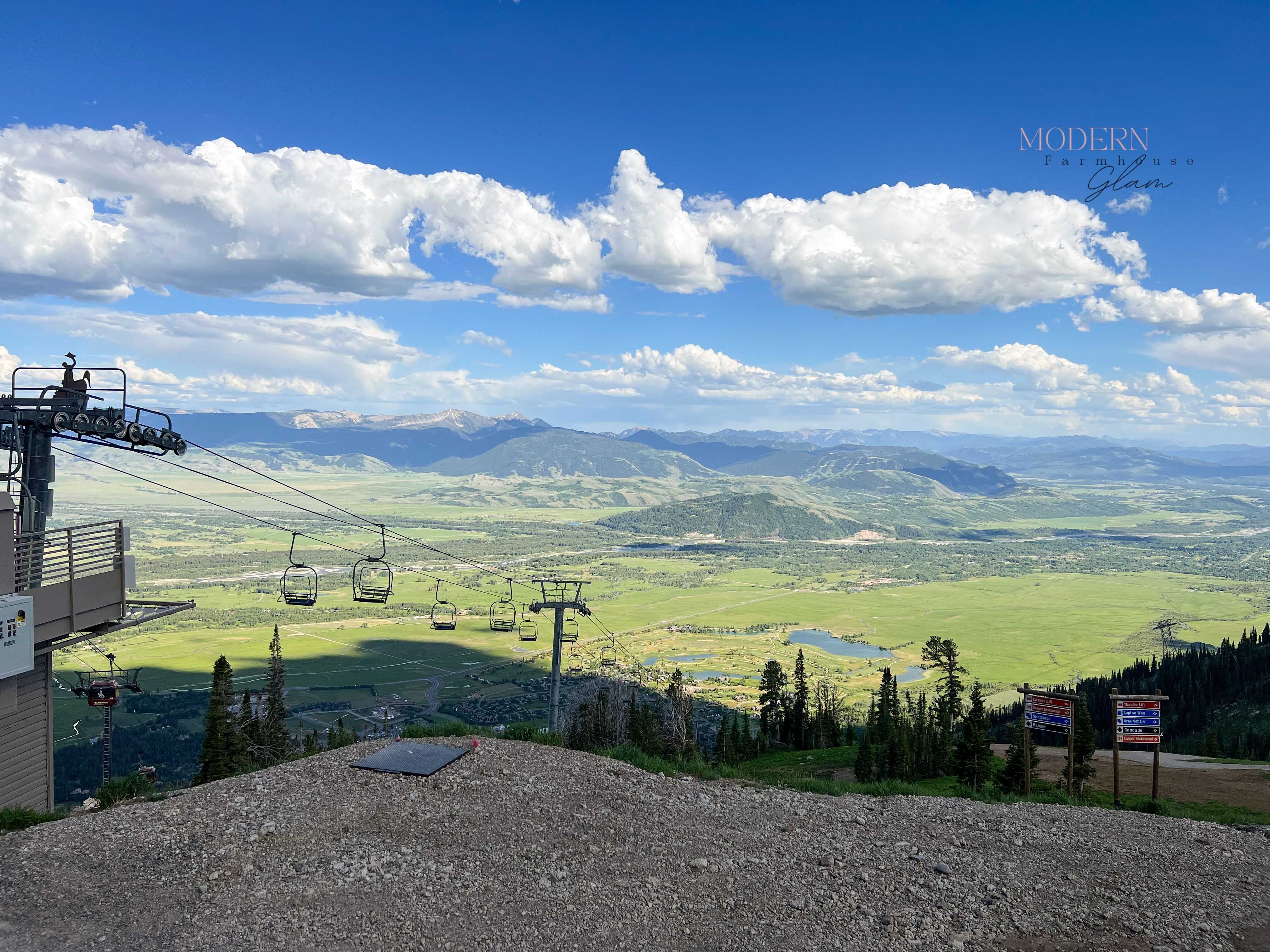 ---
Kodiak Mountain Resort, Afton WY:
Such a neat place, totally recommend! This is about an hour and a half scenic drive from Grand Teton National Park. We stayed here for one night, after we flew into SLC.  It's about a five hour drive from SLC to Jackson Hole, so we stayed here the first night and then drove straight to Jenny Lake in the morning. We saw a close-up view of a bald eagle on our drive!
It is an ideal location for families with young children. Perfect place for the kids to unload all their energy, running in the field and playing on the awesome playground equipment. Fire pit for s'mores night and wine time.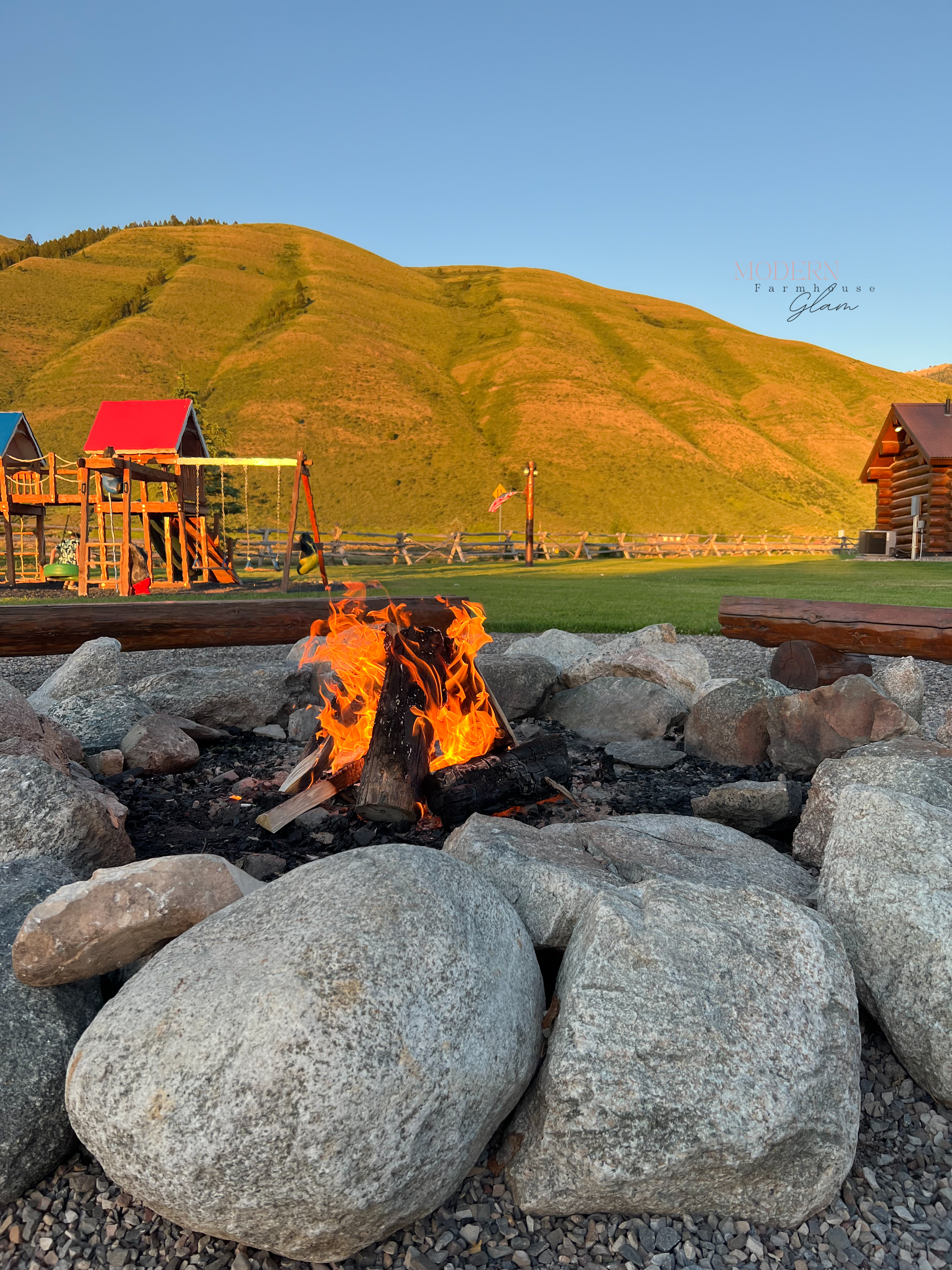 In the evening when we were sitting on the fire pit, we met a really sweet family. They were super nice to share s'mores and glow sticks for my son. Isn't that so kind? They were staying there for about five days and visit every year. They told us about a hike that we did not have time to do, but will make time for it next time. Intermittent springs hike: go through Afton and turn right on 2nd St. It has the largest cold water geyser with drinkable water.
The cabins were not only cute from the outside, but beautiful on the inside. I was very impressed with how clean and beautiful they were. Way better than what I expected! Breakfast was included and the maid to order omelette was delicious.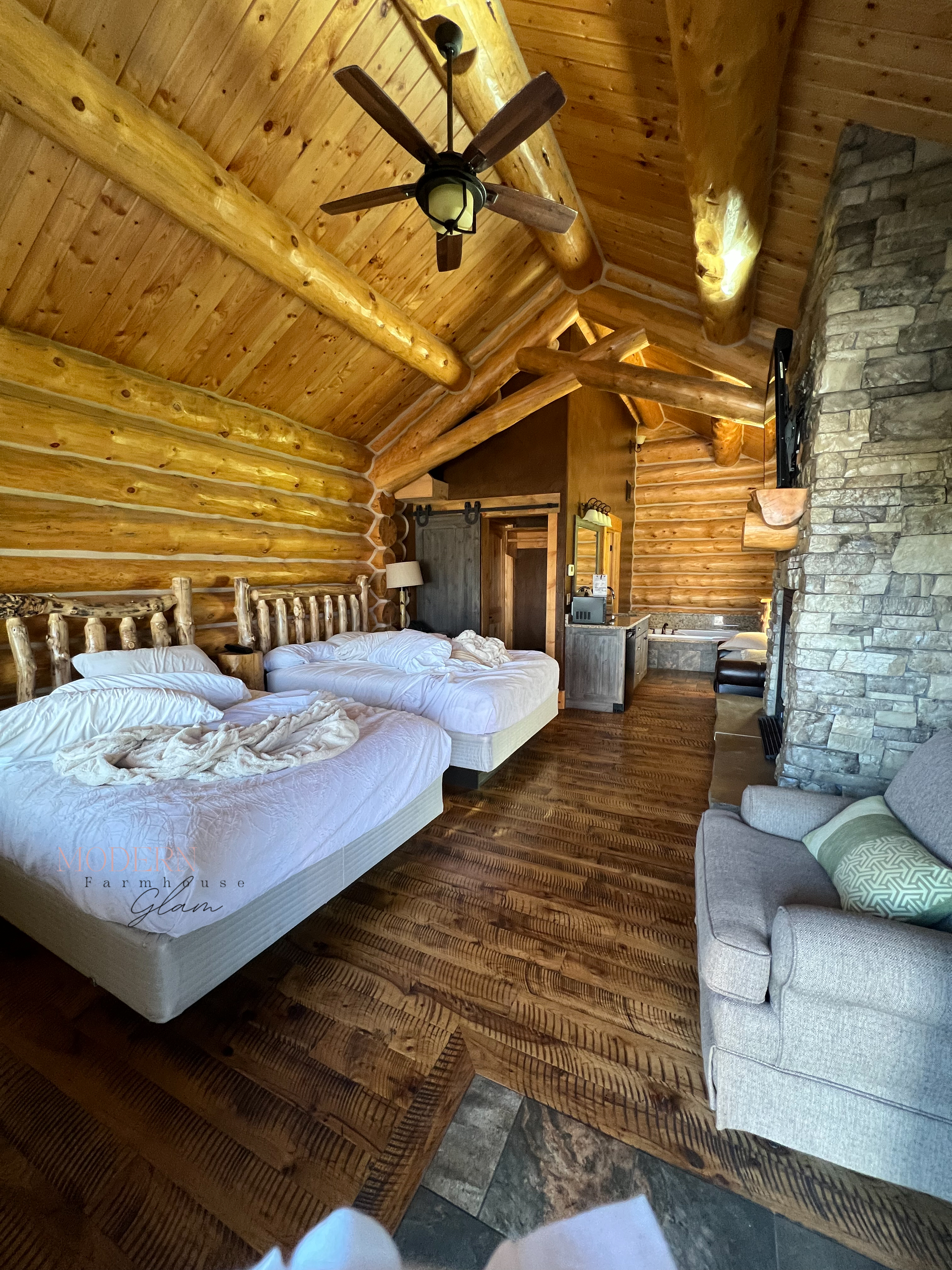 How pretty, right??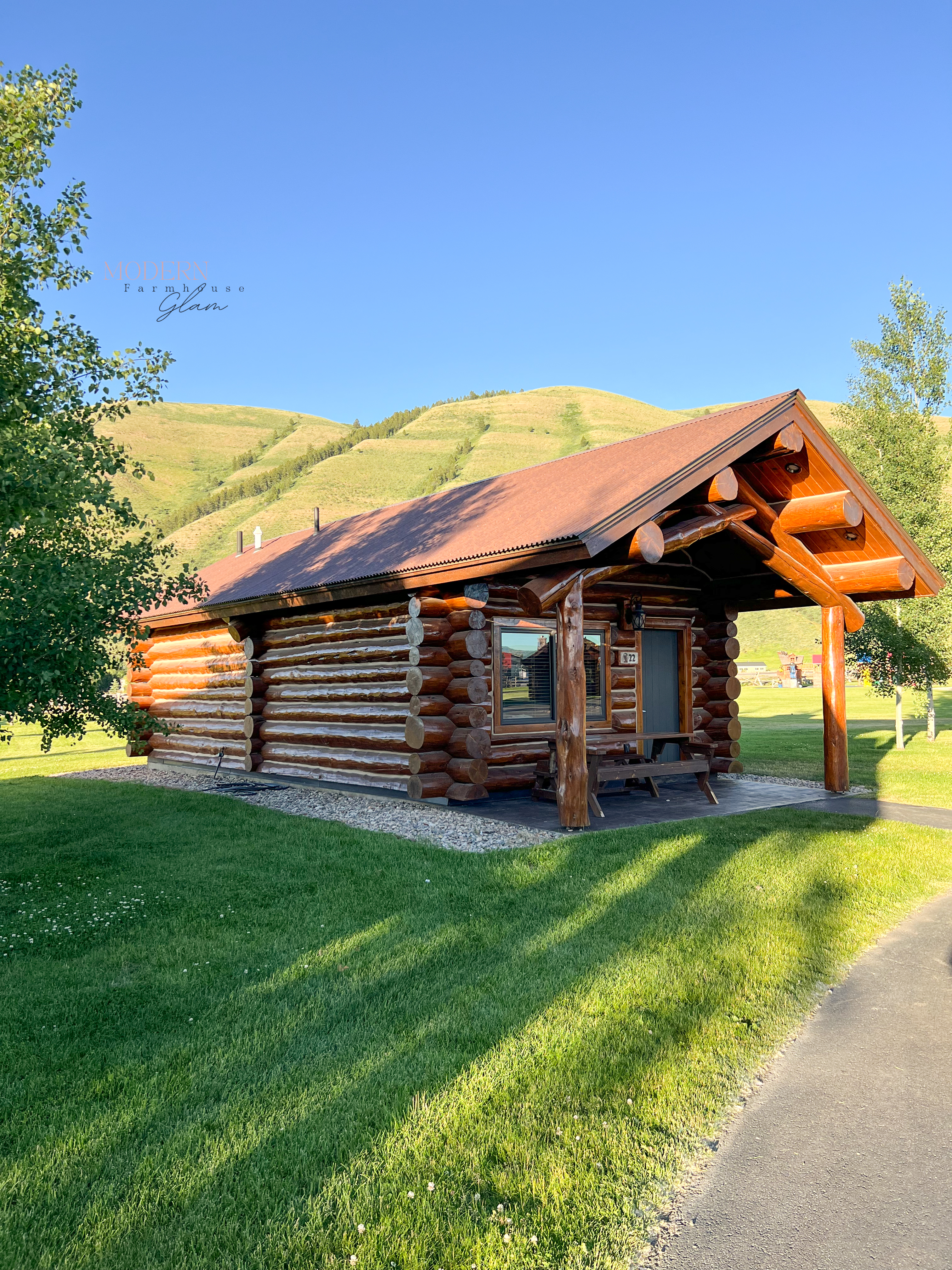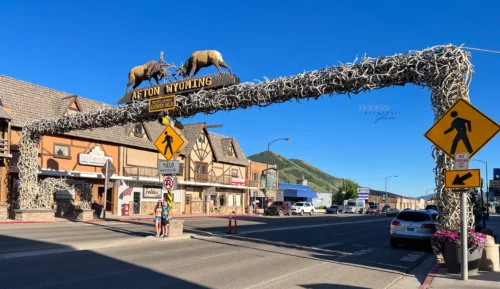 Elk arch above, in town, and the restaurant we ate at pictured below, which was nothing exciting lol.  However, the flowers out front were beautiful!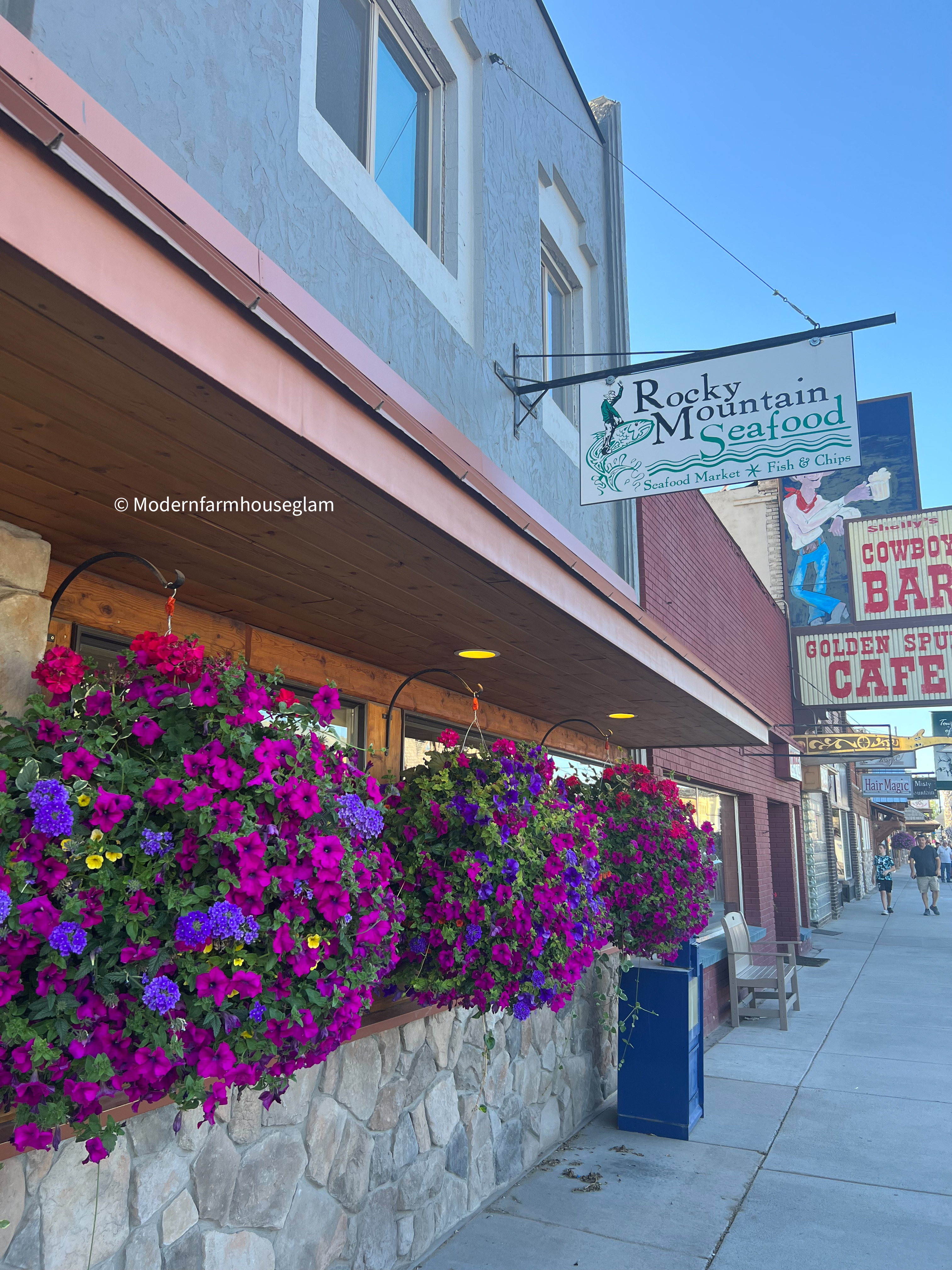 Salt Lake City:
We flew into Salt Lake City airport because we were taking our daughter to BYU to a basketball camp. If you're just going to be visiting grand Tetons, you can fly directly into Jackson Hole airport.
Here's what Salt Lake looks like from the airplane.  So cool!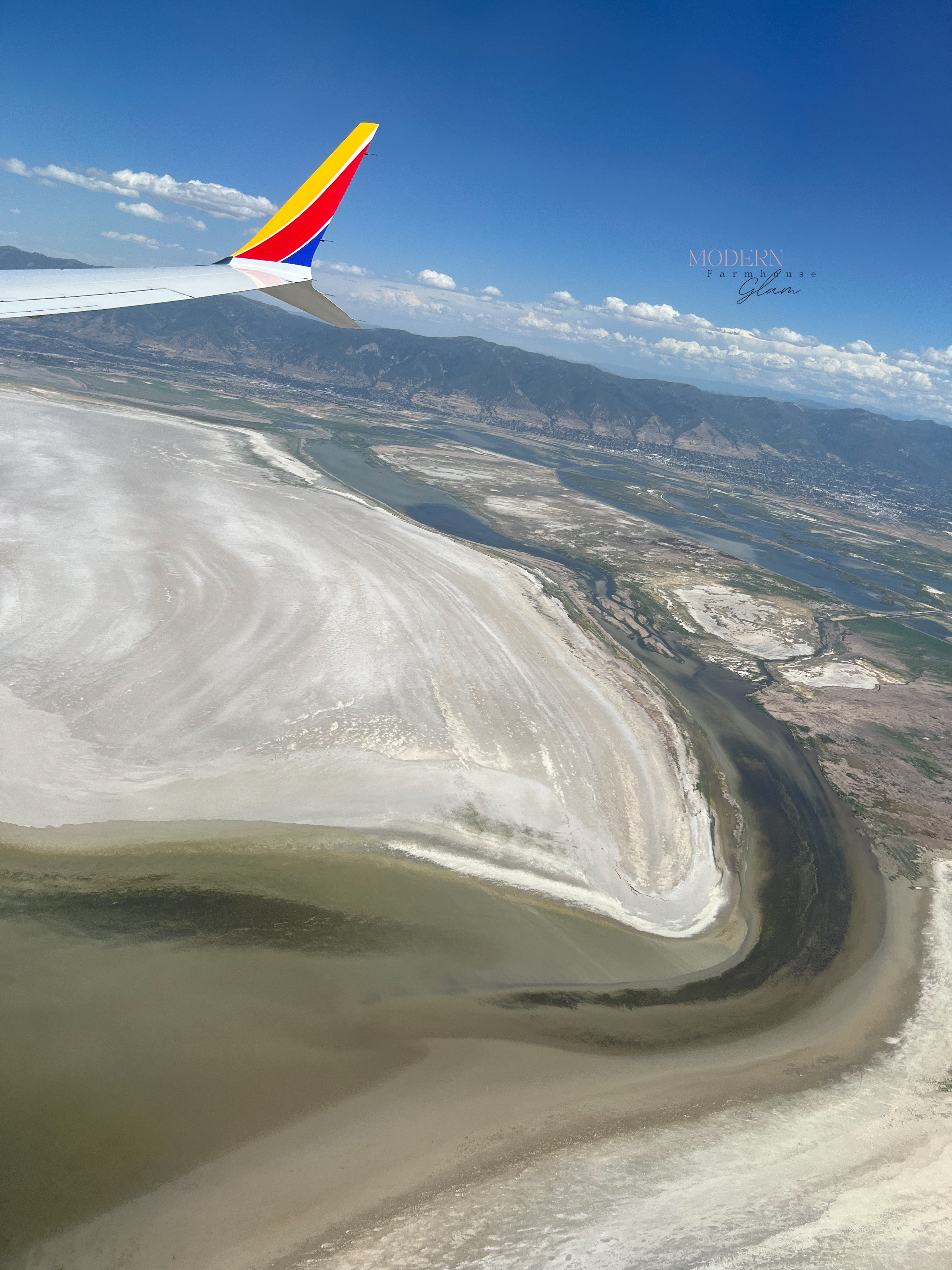 My hubby took one for the team and sat by himself since it was only three to a row, thanks Bri!;)
We spent a few days at the front and back end of our vacation enjoying the attractions around Salt Lake City. Here's what we did in the area:
Lagoon Amusement Park, Farmington Utah:
Wow what an amazing amusement park! So clean and beautiful.
Lots of large shade trees. Lots of amazing roller coasters. The Cannibal is insane.
Thank you to my friend Hailey for recommending Lagoon! My kids loved it!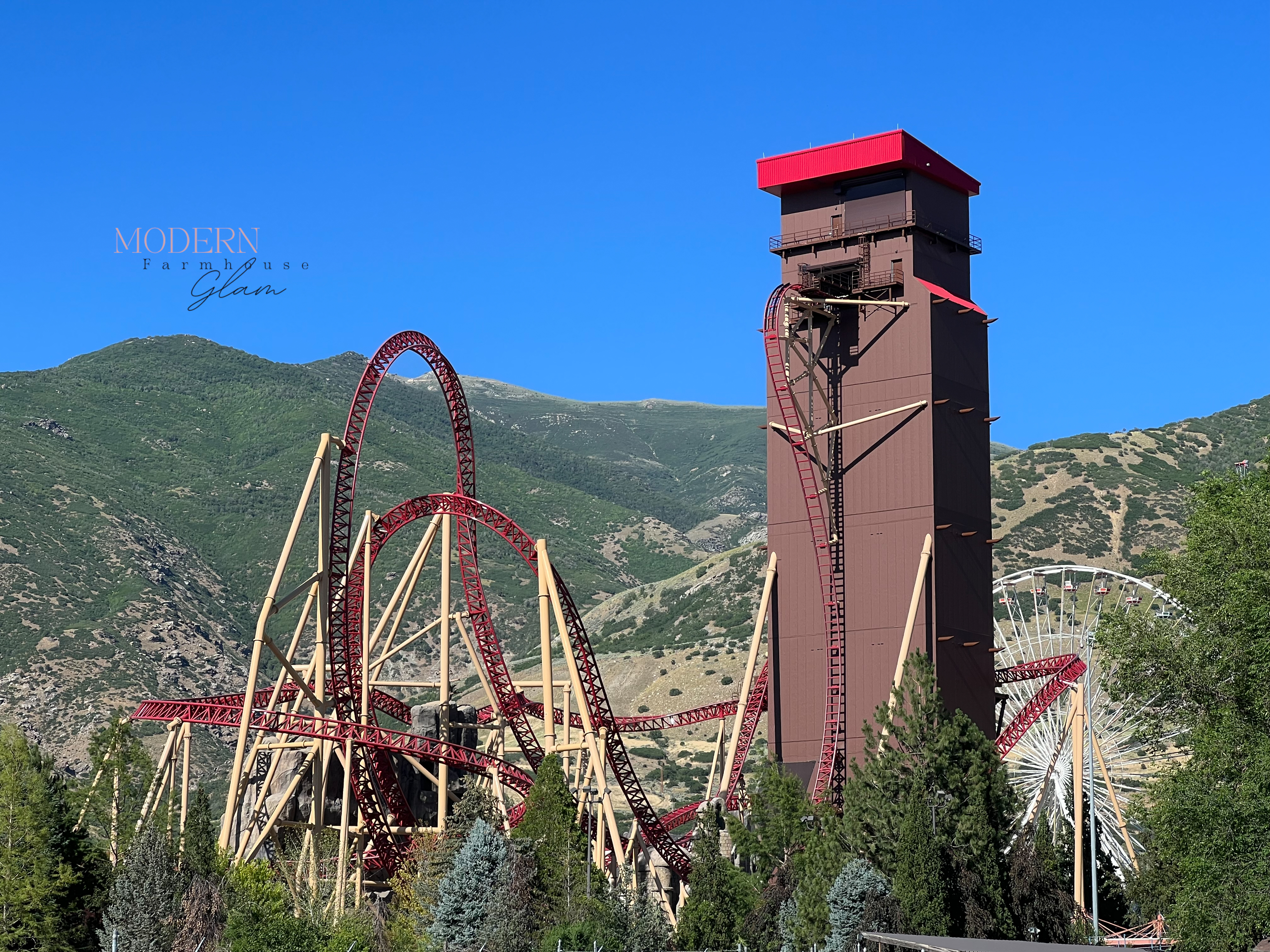 Our daughter's 1st funnel cake!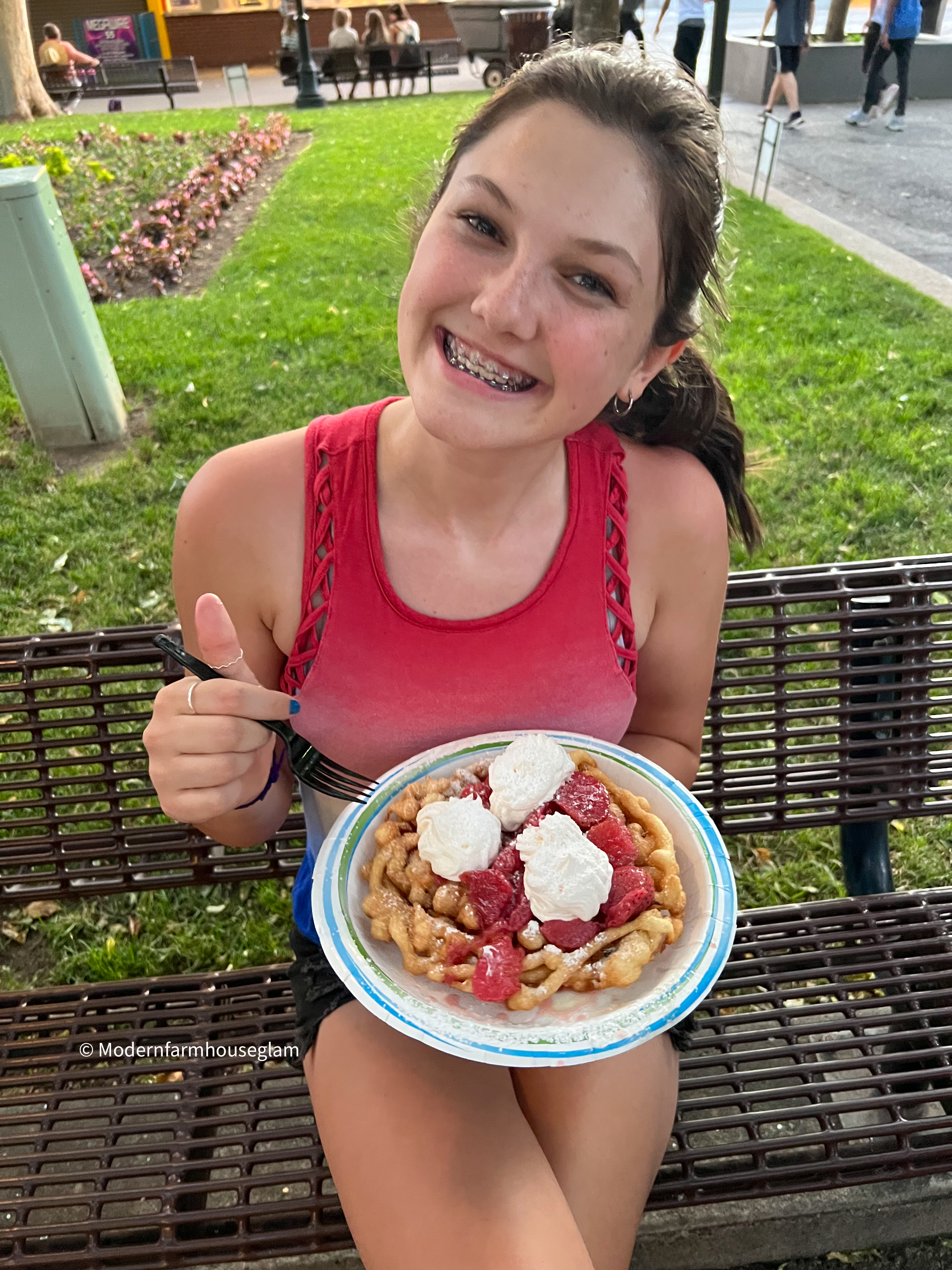 We went to Twigs for dinner one night in Farmington. Thanks to my friend Ashlie for the suggestion! It's in a shopping/dining area called Farmington Station that is so cute. It has a beautiful fountain area and flowers.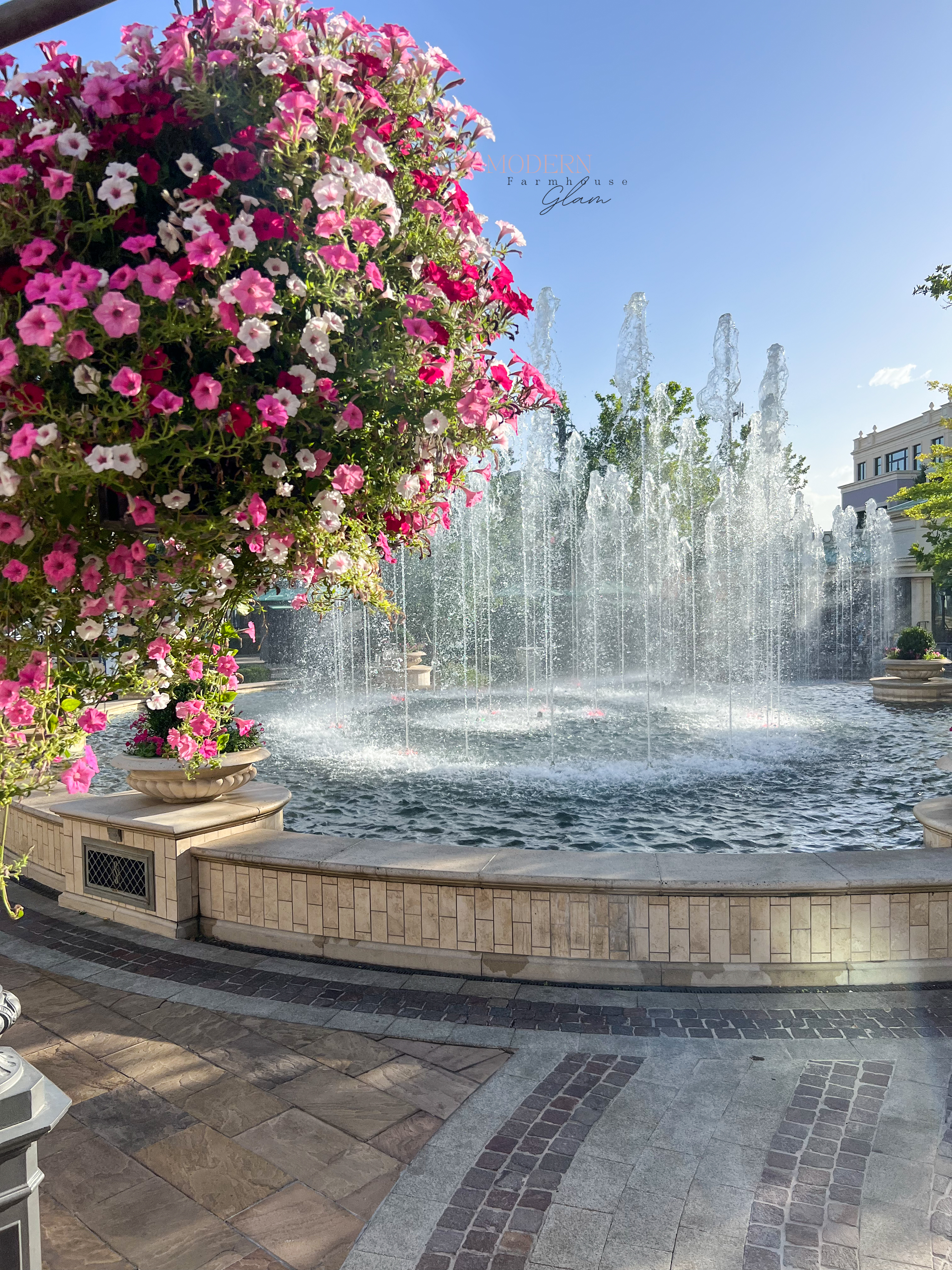 We stayed in the cutest Airbnb in Farmington. We would totally stay here again. About three minutes from the amusement park. My husband and I enjoyed wine time on the swing in the evenings.
I loved the brick wall in the kitchen.  I've been wanting to do a white washed brick feature wall in my home, but not sure the right place yet.  Maybe the bedroom?
We happened to be here on the Fourth of July and saw an incredible view of about 30 different fireworks displays from on top of the mountain which was just above where our Airbnb was, like three minutes. Not sure what this area was called but there are some incredible houses up there.
---
Thanksgiving Point in Lehi:
Such a fun way to spend a day with your family. Gorgeous 50 acre outdoor gardens, butterfly sanctuary, Ancient Life Dinosaur Museum, a Curiosity Museum geared toward younger kids and a Farm Animal place. There are five venues you can visit with a $40 ticket. Such a great concept! Shoutout to my friend Hailey, for recommending Thanksgiving Point!
Because our daughter's camp ended in the late afternoon it was too late to fly back to Phoenix, so I had planned a stay overnight at the Courtyard Marriott in Lehi and then spent the next day at Thanksgiving Point. It was the perfect way to spend our last day before heading home. The Courtyard Marriott was a two minute drive to the venues and a nice new and clean hotel, very reasonable also.
My kids liked the Butterfly sanctuary the most and also the Ancient Life Museum with the dinosaurs.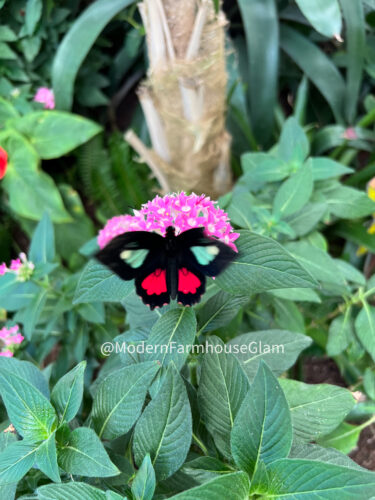 We fed the goats and my daughter fed a cow, which was hysterical.  She wasn't expecting his long tongue lol. My husband liked feeding the goats.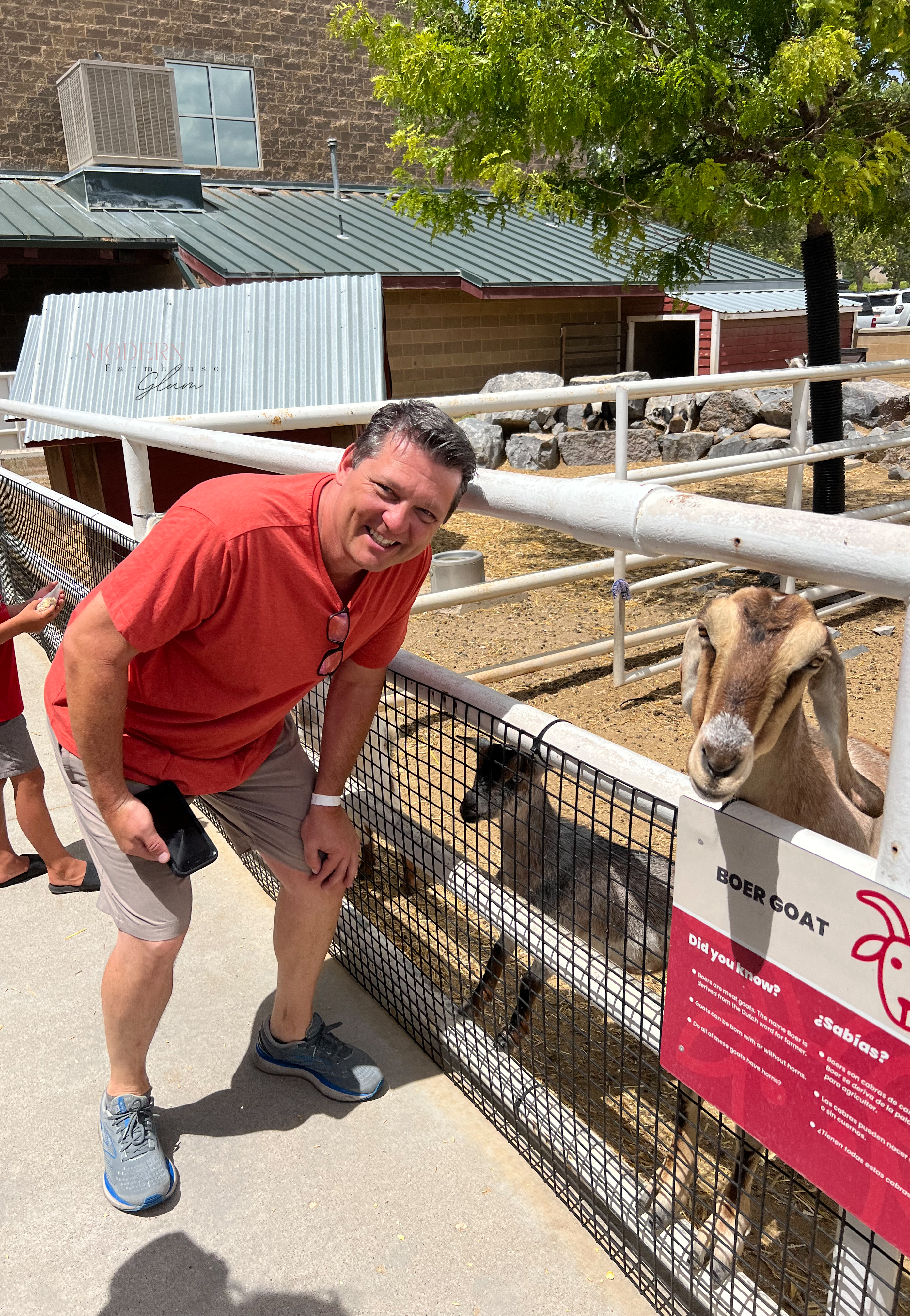 Gorgeous 50 acre Ashton Gardens.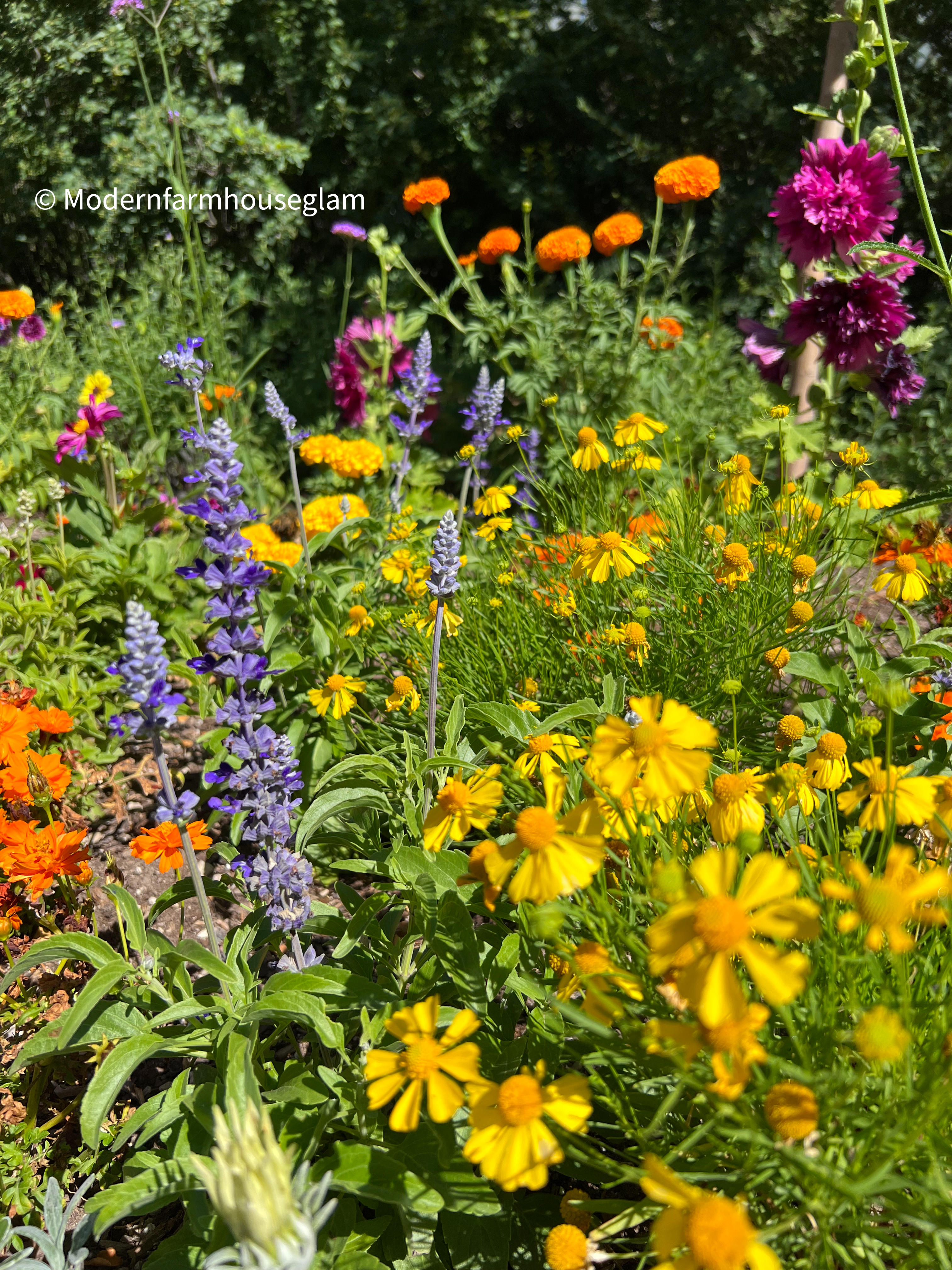 ---
Salt Lake City:
We visited Temple Square and it was beautiful with a lot of Morman history.
We toured the Tabernacle and Assembly Hall.
Unfortunately the temple was under construction.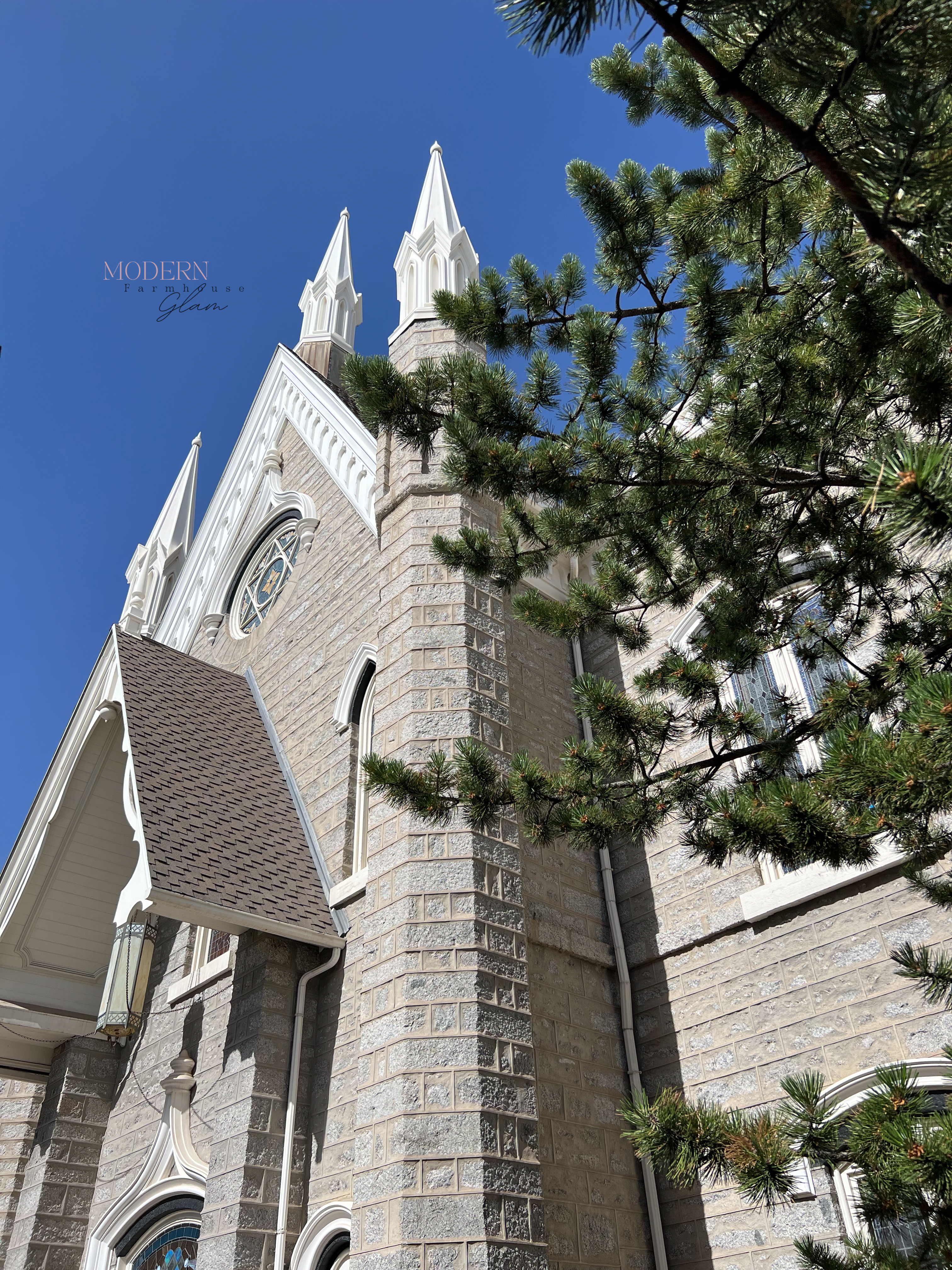 ---
Provo, Utah:
This pretty and clean town is where BYU (Brigham and Young) is, the college where our daughter goes to summer basketball camp. What a gorgeous campus! Pic below is from last year, because we forgot to get a pic this year.
Our go-to lunch spot in Provo is Cubby's. It's an order at the counter kind of place like Panera, but better. They have salads, sandwiches, and yummy buffalo fries. Wish they would get Cubby's in Arizona. It is a relatively fast and healthy option. We need more of these types of places!
Zao is another restaurant they have in Utah that is the same concept as Cafe Rio/Panera where you order at the counter, but Asian. The sesame dressing was so yummy. Thanks to my friends Ashlie and Amy for the suggestion. We also need one of these restaurants in Phoenix! It's not the best thing in the world, but it's perfect when you need a fast healthy option. The first time we had it it was amazing and the second time was so-so, so maybe it's kind of hit or miss LOL.
---
Last look at the Grand Teton and some additional tips:
---
I put together some Hiking and Traveling Essentials for you on my Amazon page:
Hiking National Parks Must-Have List

---
Last summer when we took our daughter to BYU basketball camp, we stayed at Sundance Mountain Resort. Highly recommend! Blog article coming soon. We also spent the day in Park City.
Want more of my National Park Itinerary and tips? Let me know! I will be working on some more blog articles for the following trips that we have previously taken:
Yosemite
Sequoia
Zion
Bryce
Arches and Moab
Grand Canyon
---
Stay tuned for everything Rocky National Park, Colorado, coming soon! We headed there this summer! Can't wait to share it with you!
We are planning future trips to Glacier National Park and Banff National Park! Have you been there? Have any tips for me?
What National Park trips are on your bucket list?
I hope you found this blog article helpful for planning your family's trip to The Grand Teton National Park! I wish you the best in your travels! Let me know if you have any questions.
XO-Amy
---
YOU MAY ALSO LIKE:
Our trip to Glacier National Park in Montana 
Our Rocky Mountain National Park Trip
My favorite trail in Flagstaff, Arizona
My Favorite Plants in my yard in Phoenix