Las Vegas, Nevada Travel Guide, Tips and Tricks from Modern Farmhouse Glam (highlights):
My husband and I have been to Las Vegas over ten times, including taking our kids with us a few times. It takes under 4 hours to drive to Vegas from Phoenix, so it's an easy weekend getaway. Here are a few of our favorite spots to hit in Vegas, my favorite hotels to stay in, and some general travel tips and tricks.
Definitely stay in the middle of the strip so you can walk easily to several hotels. The best for location are the Cosmo, Bellagio, and Nobu.
My favorite hotels to stay in are:
THE COSMOPOLITAN
THE BELLAGIO
THE ENCORE
NOBU (inside Caesar's)
The Cosmopolitan: So chic and modern! THE CHANDELIER BAR spans three stories high, with hanging crystals, absolutely beautiful! Get a picture inside the giant red high heel or the black stiletto! Stay in the balcony rooms with a view of The Strip, totally worth it. Check out Secret Pizza, on the 3rd floor, near Blue Ribbon. No sign, that's why it's a "secret". Beauty and Essex is our favorite restaurant in The Cosmo. It also has a unique entryway where you go through a pawn shop to get to the restaurant.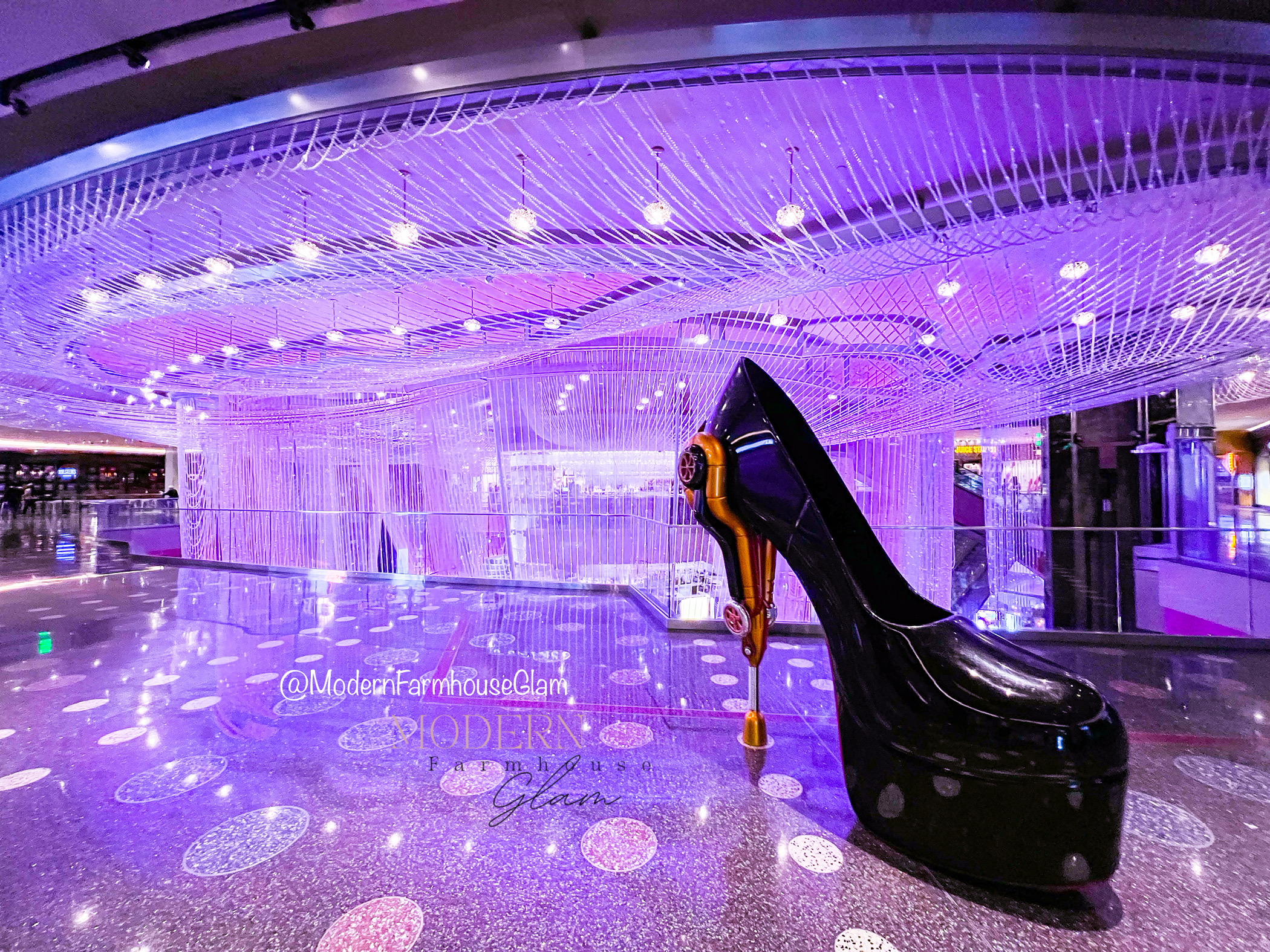 My sister and I heading into Beauty and Essex Restaurant in the Cosmo: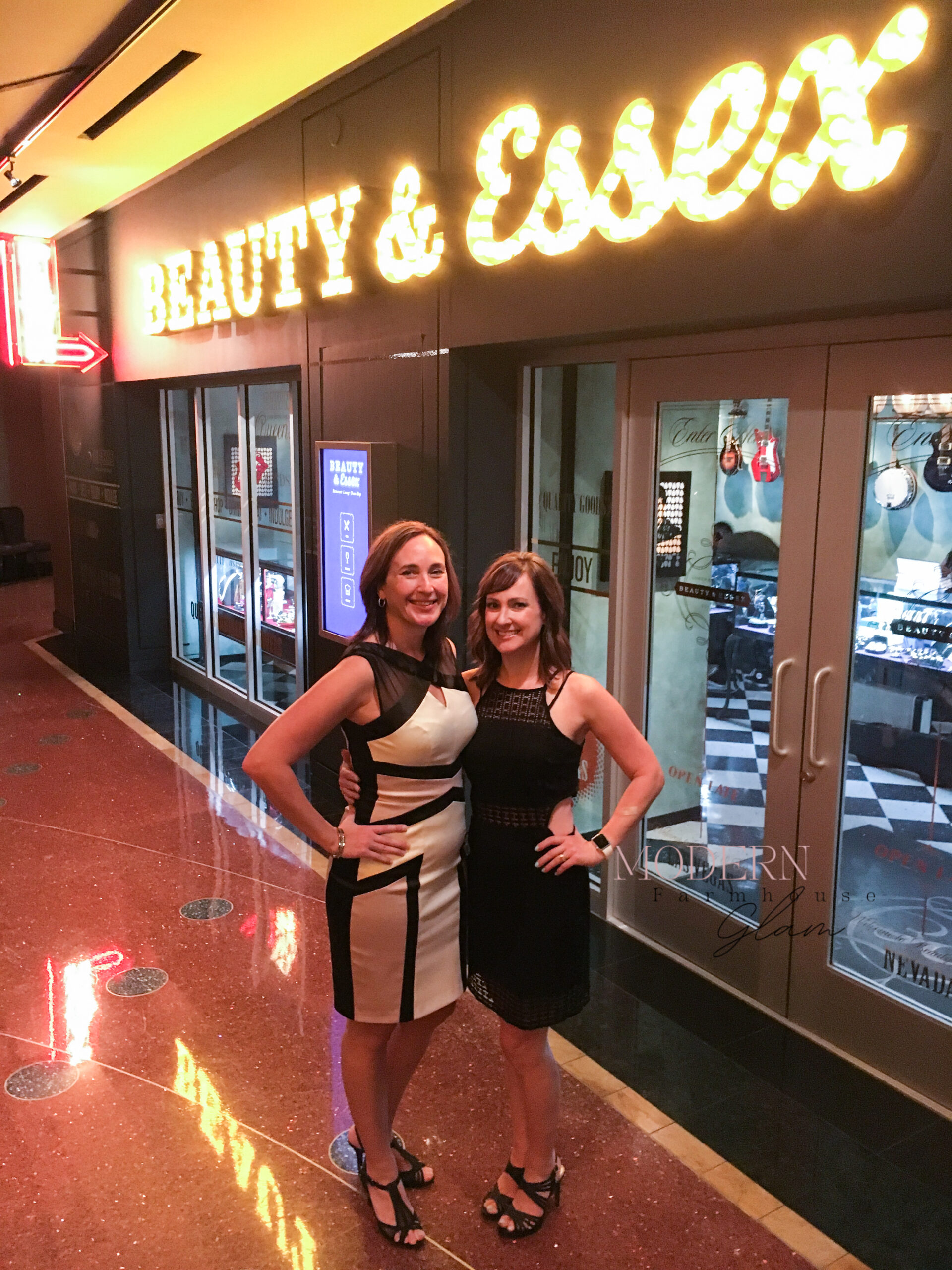 Encore/Wynn: This place oozes class and money. The lobby is magical, including a carousel made out of flowers. We have stayed in an Encore suite and it was one of the nicest hotel rooms we have ever stayed in. XS NIGHTCLUB is the most insane, crazy nightclub we've been in. We saw Avicci live there and it was nuts. Def an experience to try once. Not sure we would go back again because it was so packed, but so glad we did it. There are some other nightclubs that are fun like The Hyde, that are a little less crazy. The Marquee inside the Cosmopolitan is fun also.
Bellagio– My best description of this hotel is "Old Money." If you're staying here, it's worth the upgrade to a fountain view room, so that you can watch the FOUNTAIN SHOW from your room. It coordinates to the music on your TV, and looks really pretty at night from your room. The standard rooms are kinda meh…dated, worn out. The fountain show runs on the hour or half hour and is a must-see. It's really pretty at night from both views, either from The Bellagio looking out toward Paris or from the street looking at The Bellagio. The BOTANICAL GARDENS is one of my favorite sights to visit in Vegas. It's just past the lobby and it is changed seasonally to different themes. Much of the display is made of flowers and can be quite spectacular. Some of my favorites were during Fall, when they had large scarecrows and pumpkins made of flowers and one time we saw an ocean theme. Around the corner from the gardens is the world's largest CHOCOLATE FOUNTAIN. It's not as large as you're probably expecting, but it's worth walking around the corner to see it, it's pretty cool. We love the restaurant in The Bellagio called LAGO. The food was amazing and we ate outside on the patio, overlooking the fountain water show. HYDE nightclub is fun. Look for the "promoters" in all the hotels…they hand out free admission to their clubs and/or free drink tickets, etc.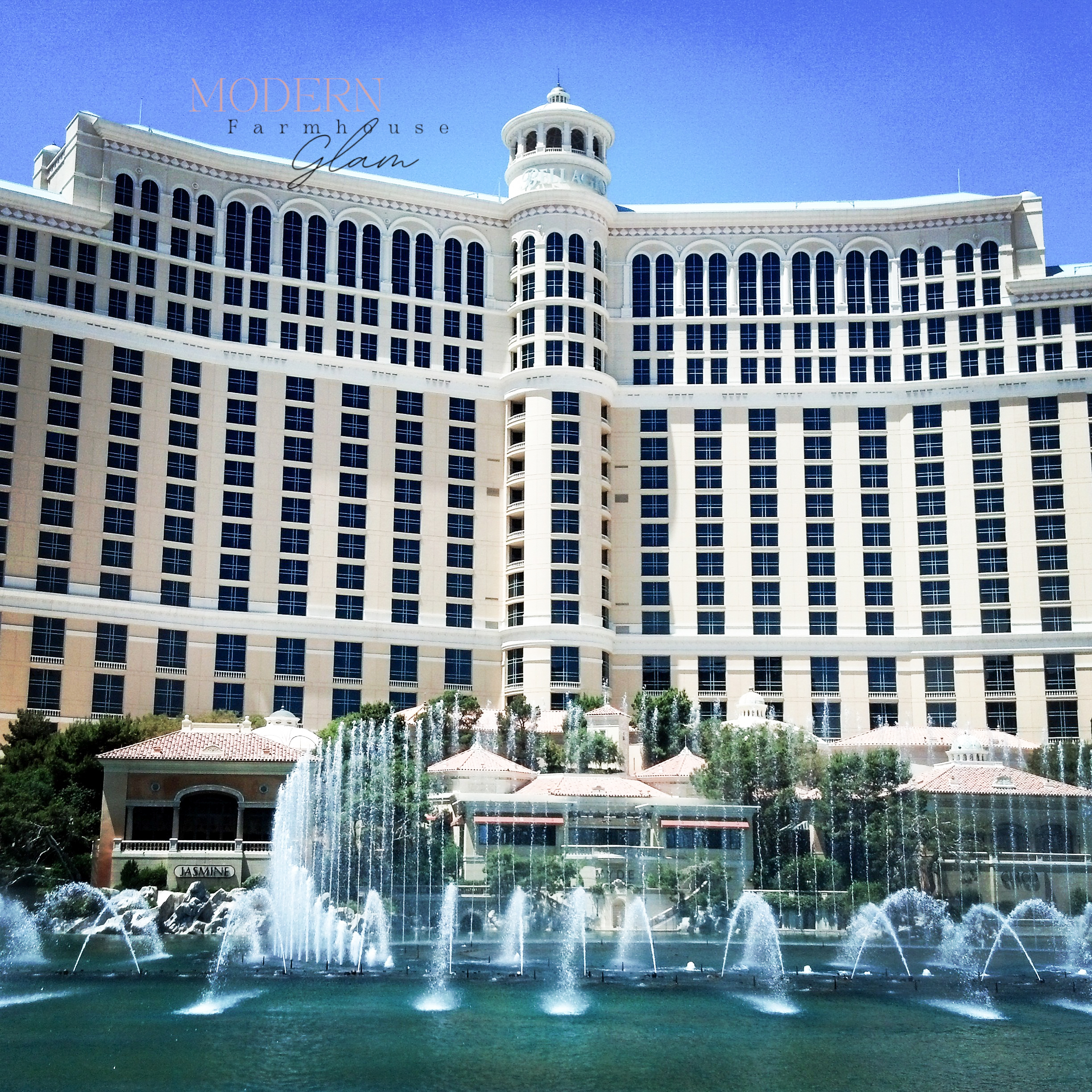 View from our room at The Bellagio:
The Botanical Garden area in The Belaggio.  Almost everything is made out of flowers and they change the theme seasonally.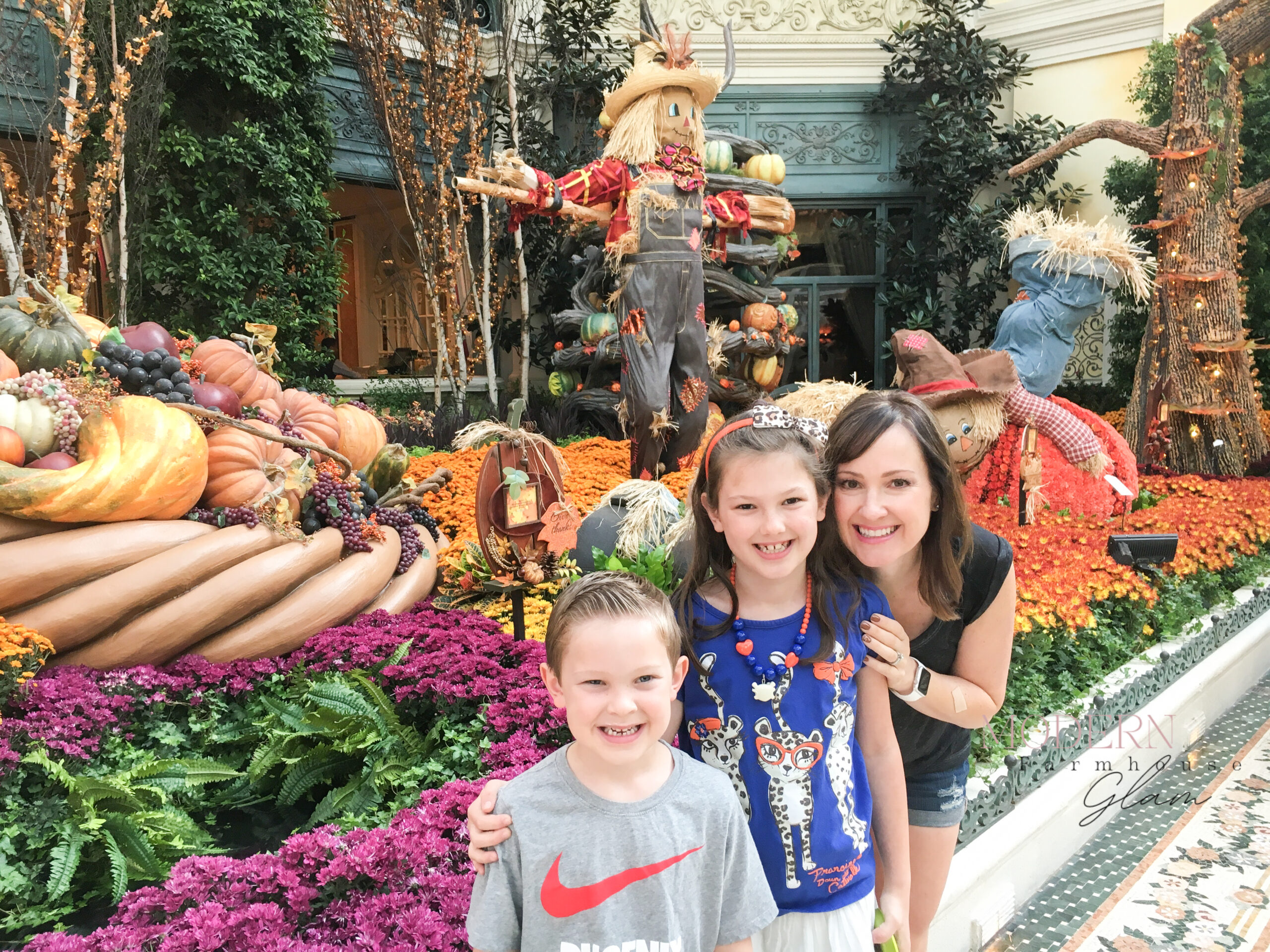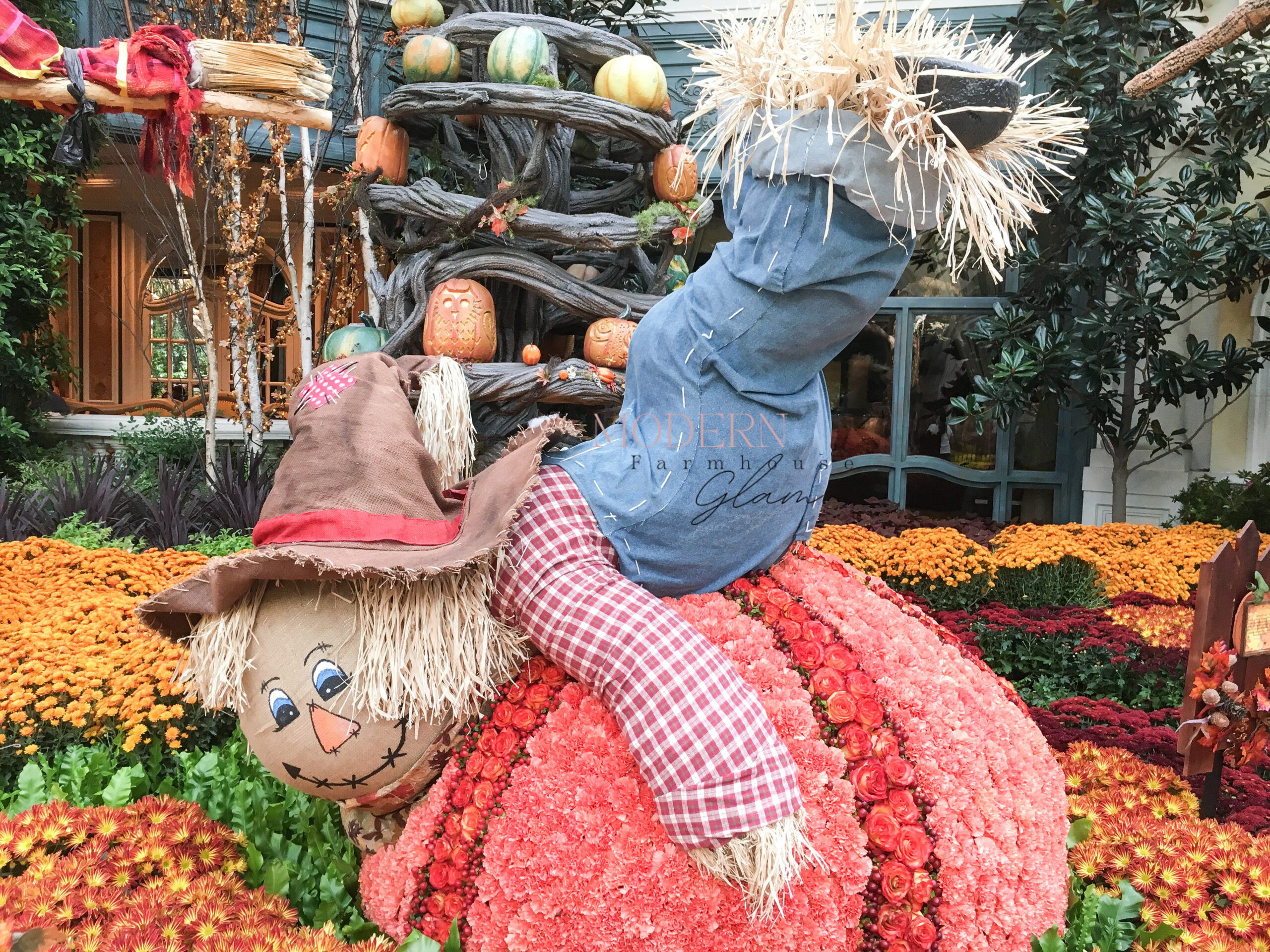 Here is a view of Paris Hotel from The Bellagio, while we were watching the fountain show.
Caesars Palace/NOBU– The NOBU entrance is inside the middle of Caesars, easy access, great location, no lines. Caesars's is fun to walk around the shops with the ceiling that looks like a sky. Bacchanal Buffet is a fun experience if you've never done a giant buffet before. The last time we went, we weren't as impressed. We've also been to the buffets at The Wynn, Cosmo, and some others. It seems like they don't put quite the same effort into the quality and creativity of the food dishes like they used to. There's a cute lounge called CLEOPATRA'S BARGE right near the Nobu elevator. We had blast there one evening when they had a live band. Here's a pic from that night:
Ok so we weren't really smoking these cigars, just trying to act cool lol.
TRAVELING WITH KIDS?
There is a free 1/2 hr show with all of the Roman gods, water and fire, it runs I think like on the hour starting around 4:00 or something like that it's near the Cheesecake Factory. Trevi is a nice restaurant near there that is pretty reasonable and good Italian food if you wanted a nicer dinner, loud enough to take kids, try to get seated by the fountain.
Other places to go to with kids:
New York New York HOTEL: super fun for the kids, HERSHEY STORE inside, great place for a quick meal- GREENSBERG'S DELI has awesome Ruebens and right next to it has a NEW YORK PIZZA place with giant pizza slices. Walk across the street to the M&M STORE. They have a cute little free 3-D movie on the top floor.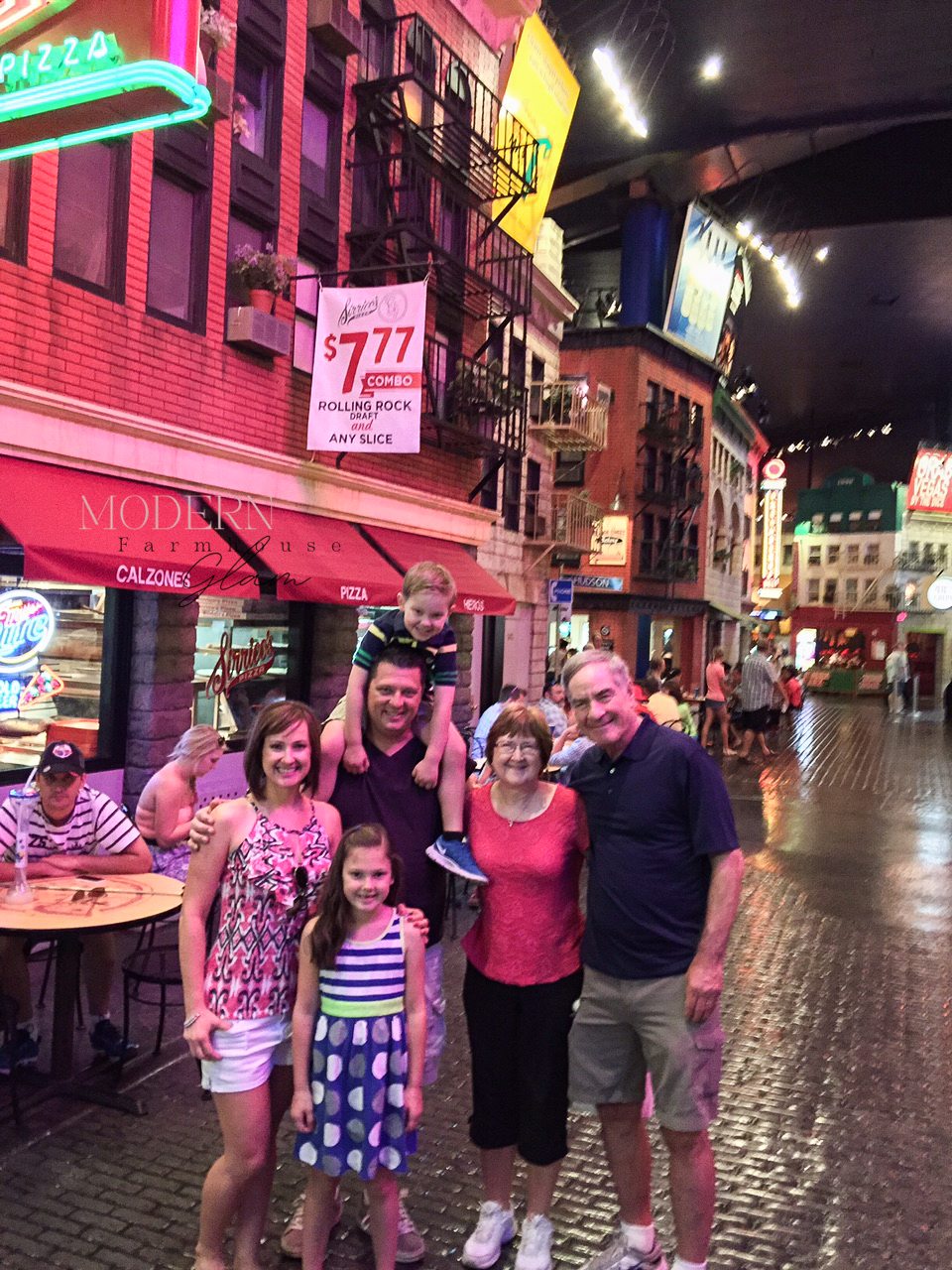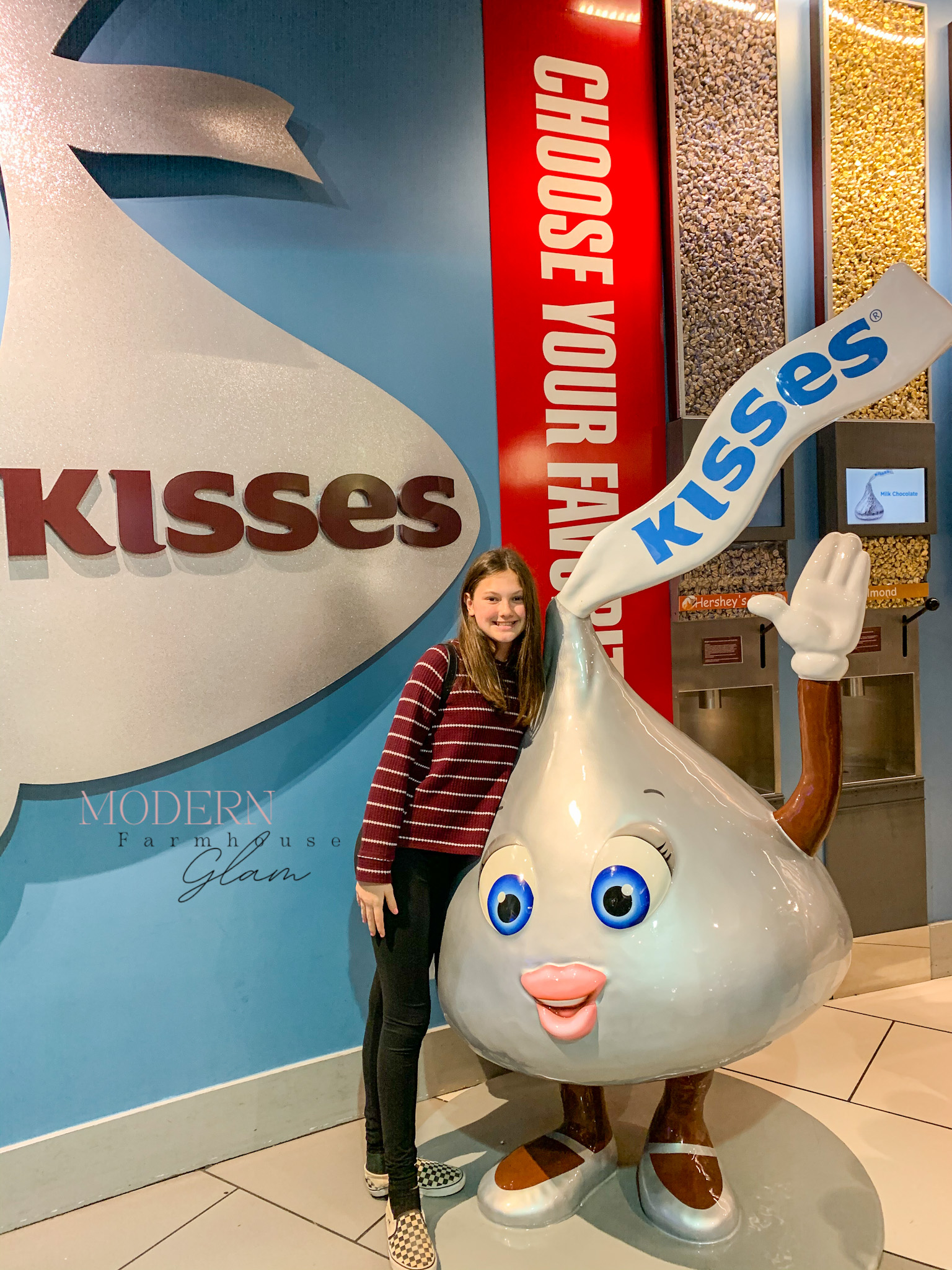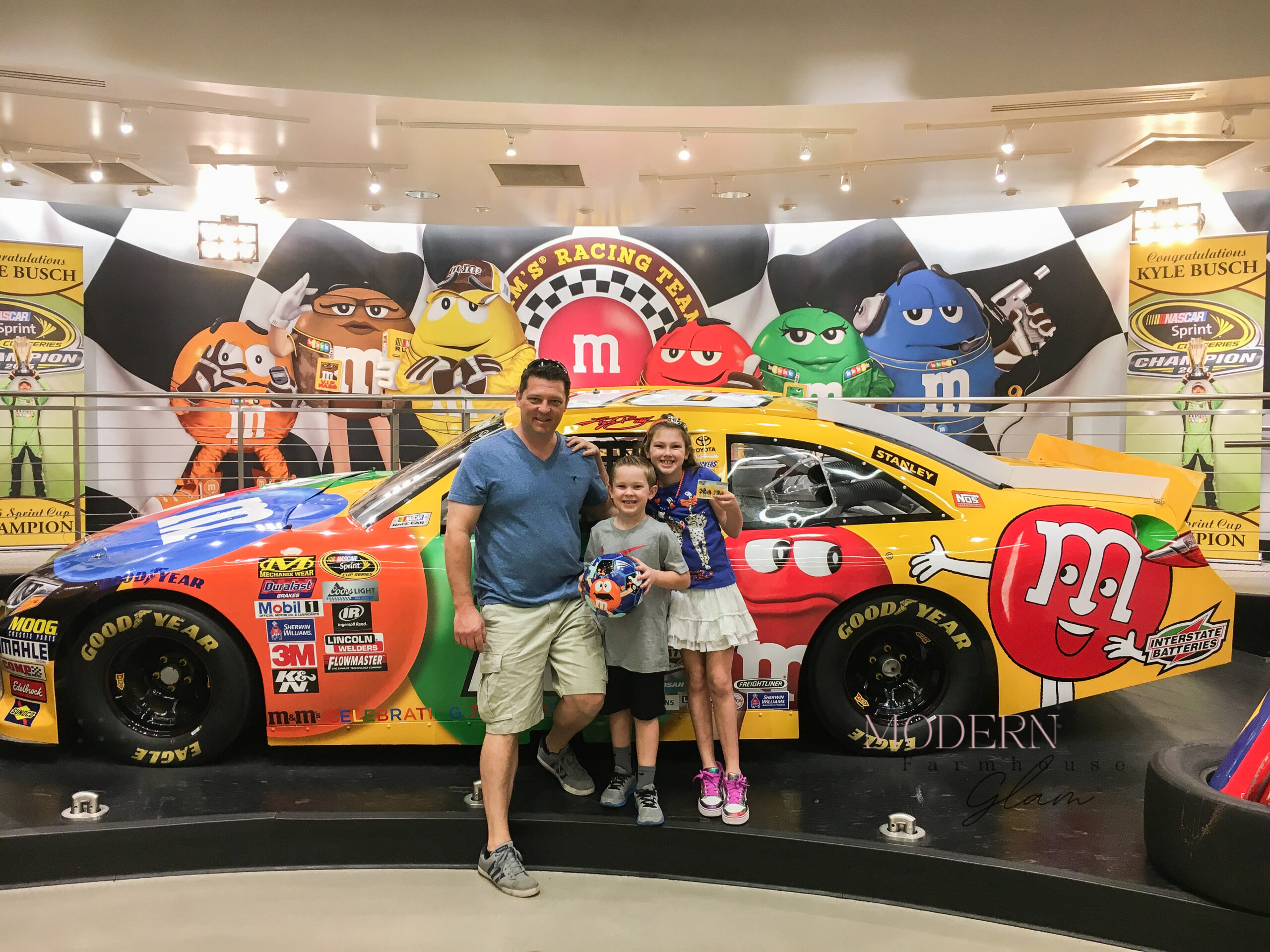 The Delano has a fun lounge bar area called SKYFALL LOUNGE that has a fantastic view of The Strip and a fun Happy Hour
View from the Skyfall Lounge:
View from our balcony room at The Cosmopolitan:
The top floor of Mandalay Bay has a fun nightclub with a gorgeous view of the strip, it's called THE FOUNDATION ROOM.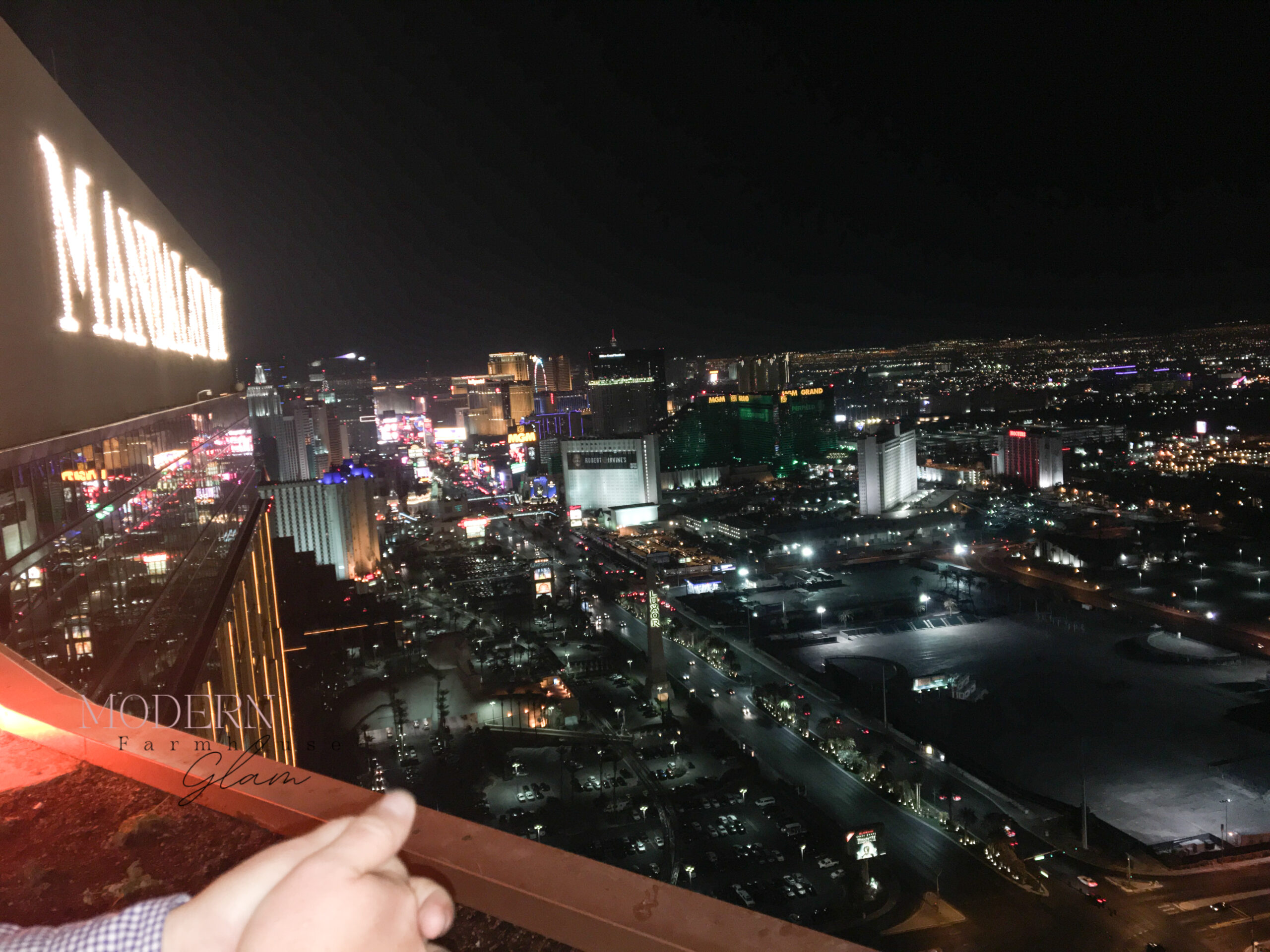 Fremont Street: fun at night, all lit up and has the zip line, free bands usually playing, there was a really fun 80s one when we were there last time, another great pizza place where you can order at the window big slices, right near the Heart Attack Grill. Also a hole in the wall Thai place called Le Thai I that is really yummy. It can get really seedy there, especially at night, also lots of crazy people watching and people doing sidewalk acts. You might want to think twice about taking kids over here, it's not the best stuff for them to see, if you know what I mean. I met JAY LENO on Fremont Street a few years ago. We were at a dune buggy/sandrail event and he was attending as well. He's super friendly and low-key. I have a pic with him, but can't find it at the moment, so I'll update when I can.;)
The Guy Fieri restaurant near Linq is yummy and fun. It's a casual place, easy with the kids, you can also sit outside.
Planet Hollywood Miracle Mile Shops are fun to walk around.
We've seen a ton of SHOWS AND CONCERTS in Las Vegas over the years, including Brittany Spears(OMG so fun), Pit Bull (awesome show!!!), Andrew Dice Clay, and some broadway shows and Cirque de Sulei ones. Contrary to popular opinion, we found the cirque shows to be kind of a snoozer, including the "O" one., which we saw most recently. The Absinthe show was for sure entertaining, beware, it is very crude and R rated.
General tips:
Bring your own alcohol and fill it up in the room. You can walk around whatever hotel you're staying in with it so you can save money on drinks. You can also walk on the street with alcohol. You just can't have open containers in the cabs.
Sign up online for M life and total rewards for discounted hotel rates. Use it in whatever restaurants and hotels you are staying in to earn points.
Wear tennis shoes when walking around the hotels and the strip. Trust me, don't wear dumb shoes. At nighttime, if you're dressed up in a cocktail dress and wearing heals, put some flip flops in your purse for late night when you're over it and your feet are killing you. You'll thank me later lol.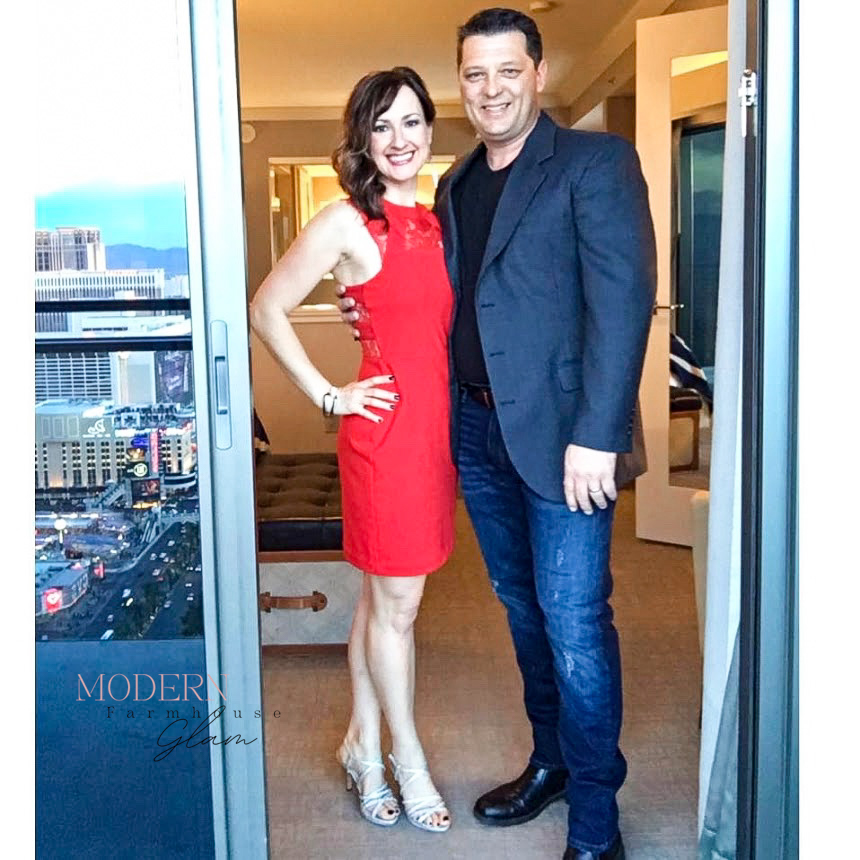 Gorgeous flower display and ice cream choices at the buffet at The Wynn/Encore Hotel:
Feel free to DM me on Instagram if you have any questions about Las Vegas! If you haven't visited there already, I hope you get there one day! It's such a fun and unique trip! I will be updating this blog article with more pictures from our trips to Vegas when I get a second! I hope you enjoyed my pics and tips and tricks so far!
My videos of Las Vegas can be found under the saved highlight called Glam Places on my Instagram or here on Pinterest:
You may also enjoy:
Our family trip to Rocky Mountain National Park
Our family trip to Grand Teton National Park
---
Let's get SOCIAL!
Follow Modern Farmhouse Glam on:
Instagram: Instagram.com/modernfarmhouseglam
TikTok: www.tiktok.com/@modernfarmhouseglam
Pinterest: www.pinterest.com/modernfarmhouseglam
YouTube: www.youtube.com/channel/UCopIYixxloEoMvikinYgeqA
Amazon Shop: www.amazon.com/shop/modernfarmhouseglam
Glam Girl SHOP & Blog: www.ModernFarmhouseGlam.com
Shop my Home & Closet: www.liketoknow.it/modernfarmhouseglam
WORK WITH ME! FOR BUSINESS INQUIRIES email: [email protected]