I wanted to share all of this beautiful new realistic looking Christmas decorations that I just got, with all of the links to shop it for your all home.  Realistic looking Christmas greenery, pine wreath, berry and pine cone stems, and pine and eucalyptus garland.
Tap on this picture to shop the roundup of all of the items on the LTK app or continue down the page for individual links for each item. Please use my links if you decide to shop, thank you! It doesn't  cost you anything extra and helps to support my page.  I appreciate it!
Video close-ups of all of these products to be uploaded soon or see it on my Instagram stories or saved to my highlight called Christmas (5)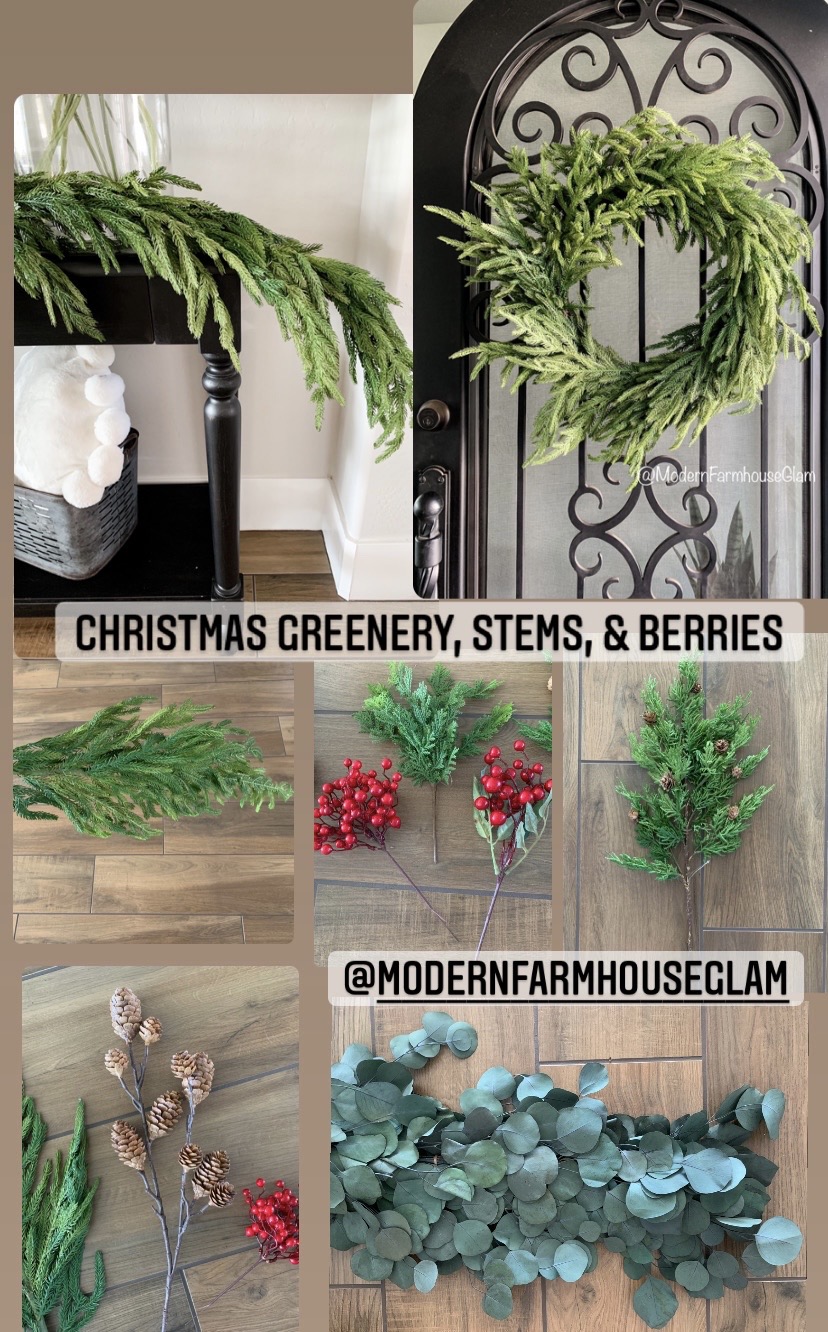 This pine wreath looks so realistic and has a nice feel to it, too!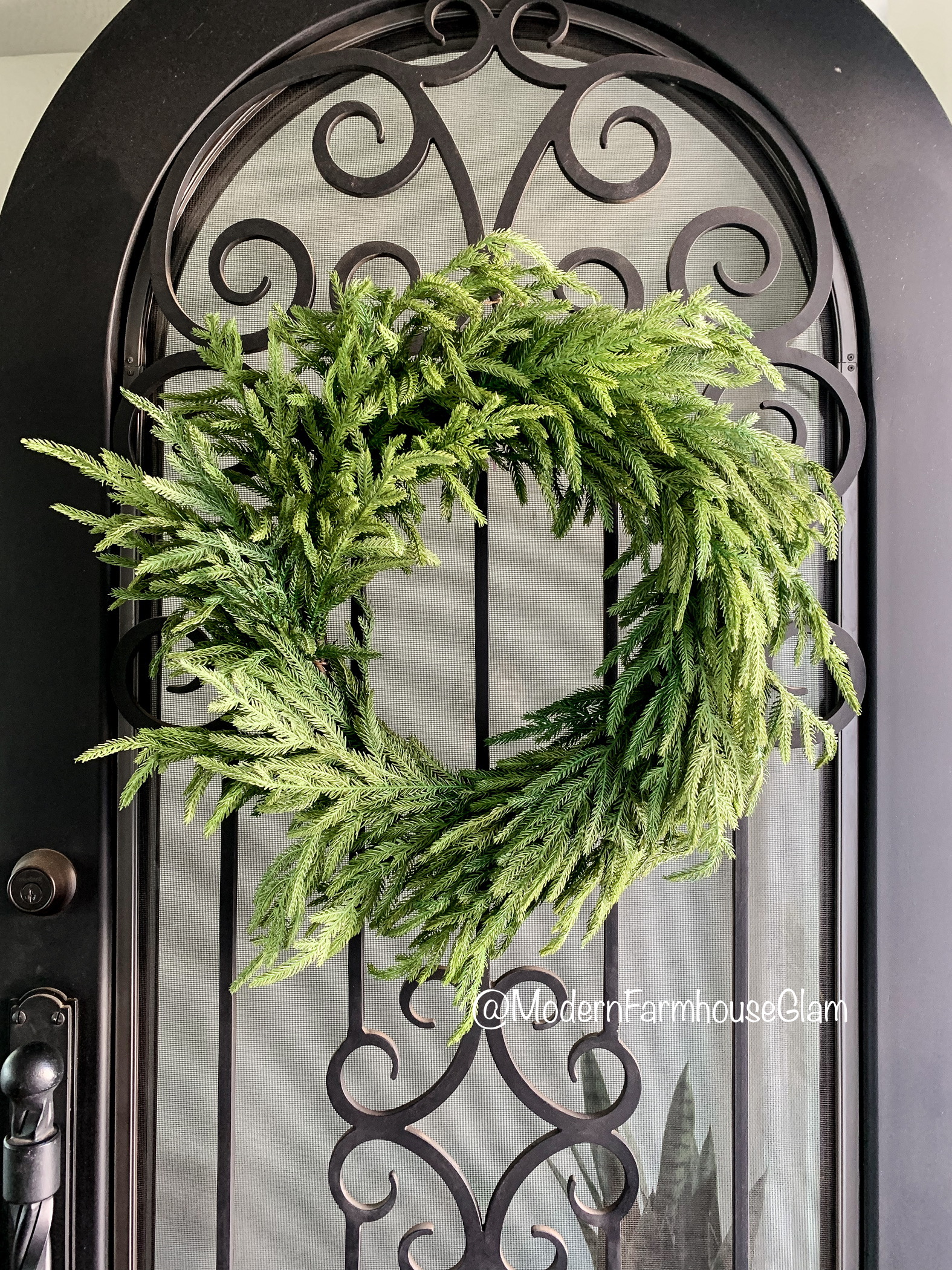 Loving the pine garland and how it lays.  It's the same material as the wreath and looks so realistic.
Nice and full eucalyptus garland.  It is perfect for the Fall and Winter on a tablescape or entryway table.
This shows how long it is.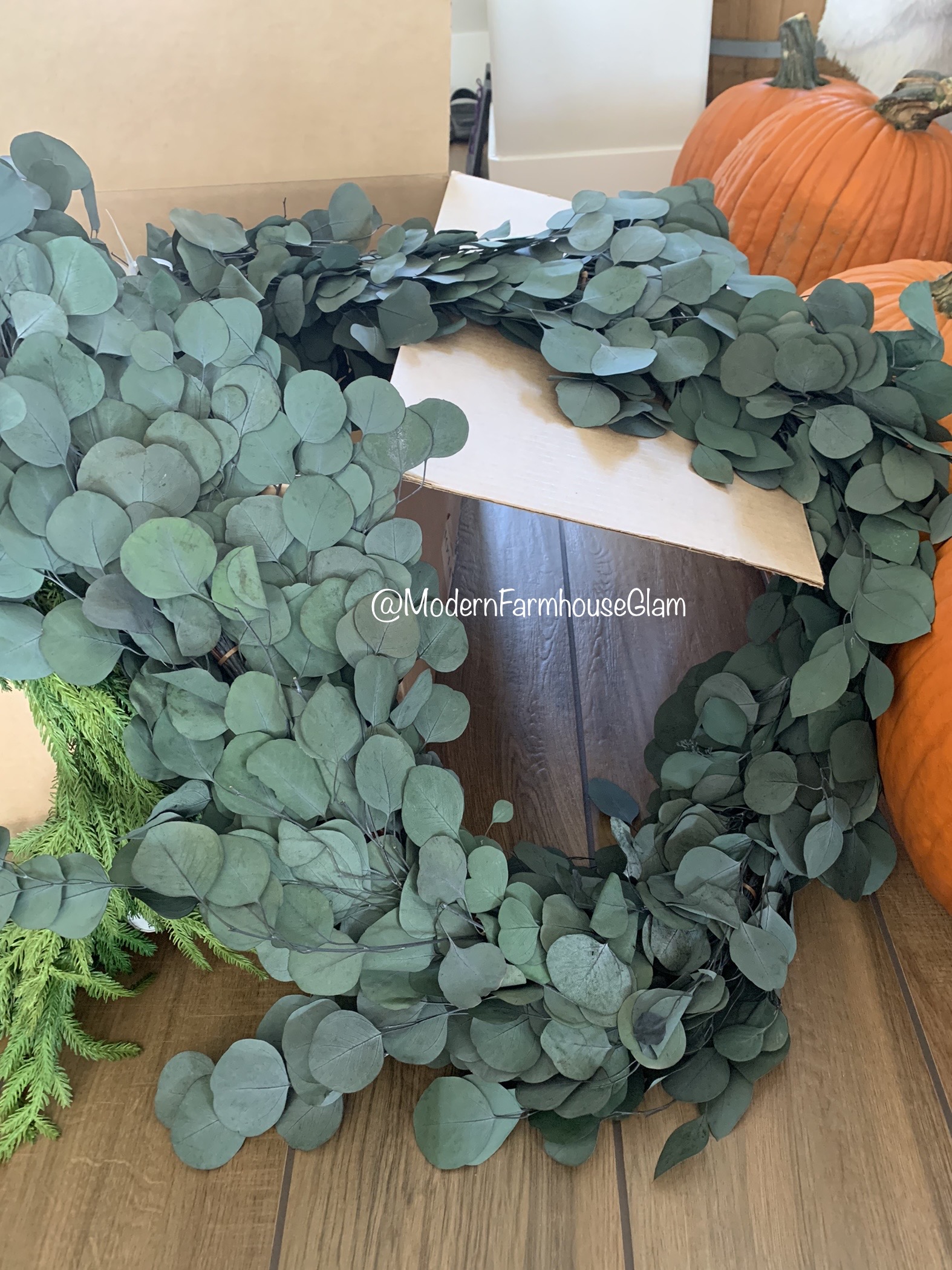 Realistic looking pine stems that have a nice way that they fall.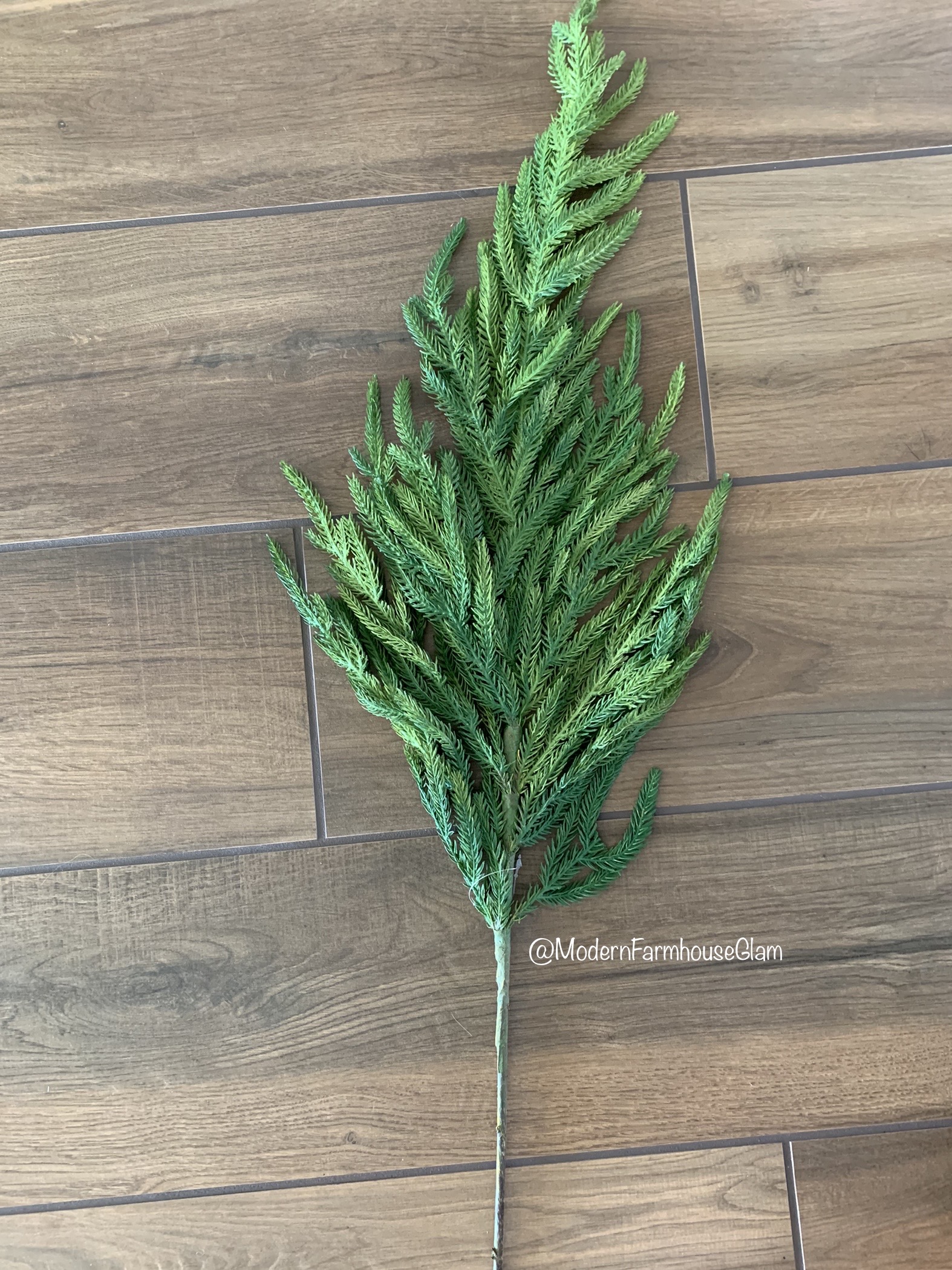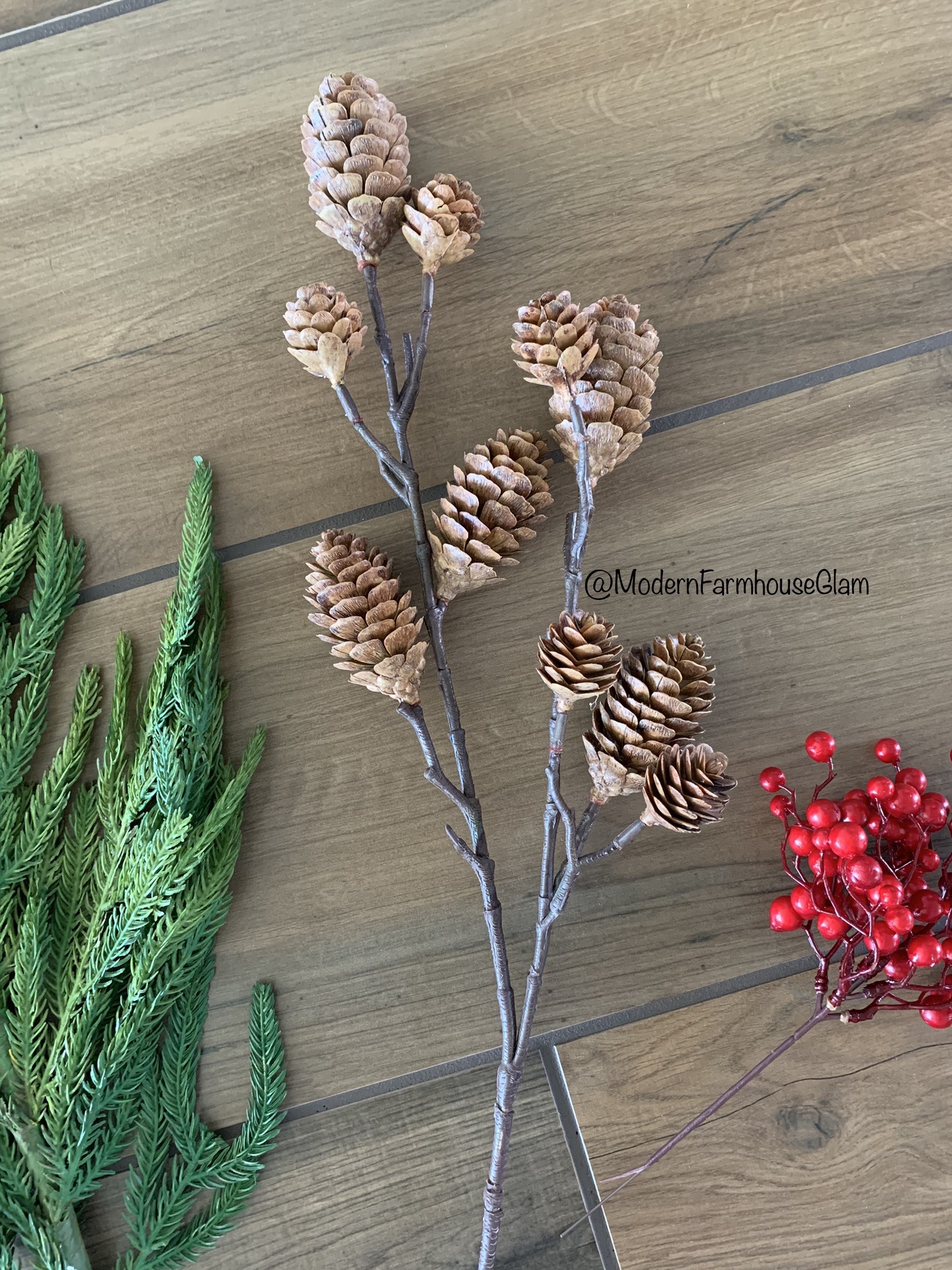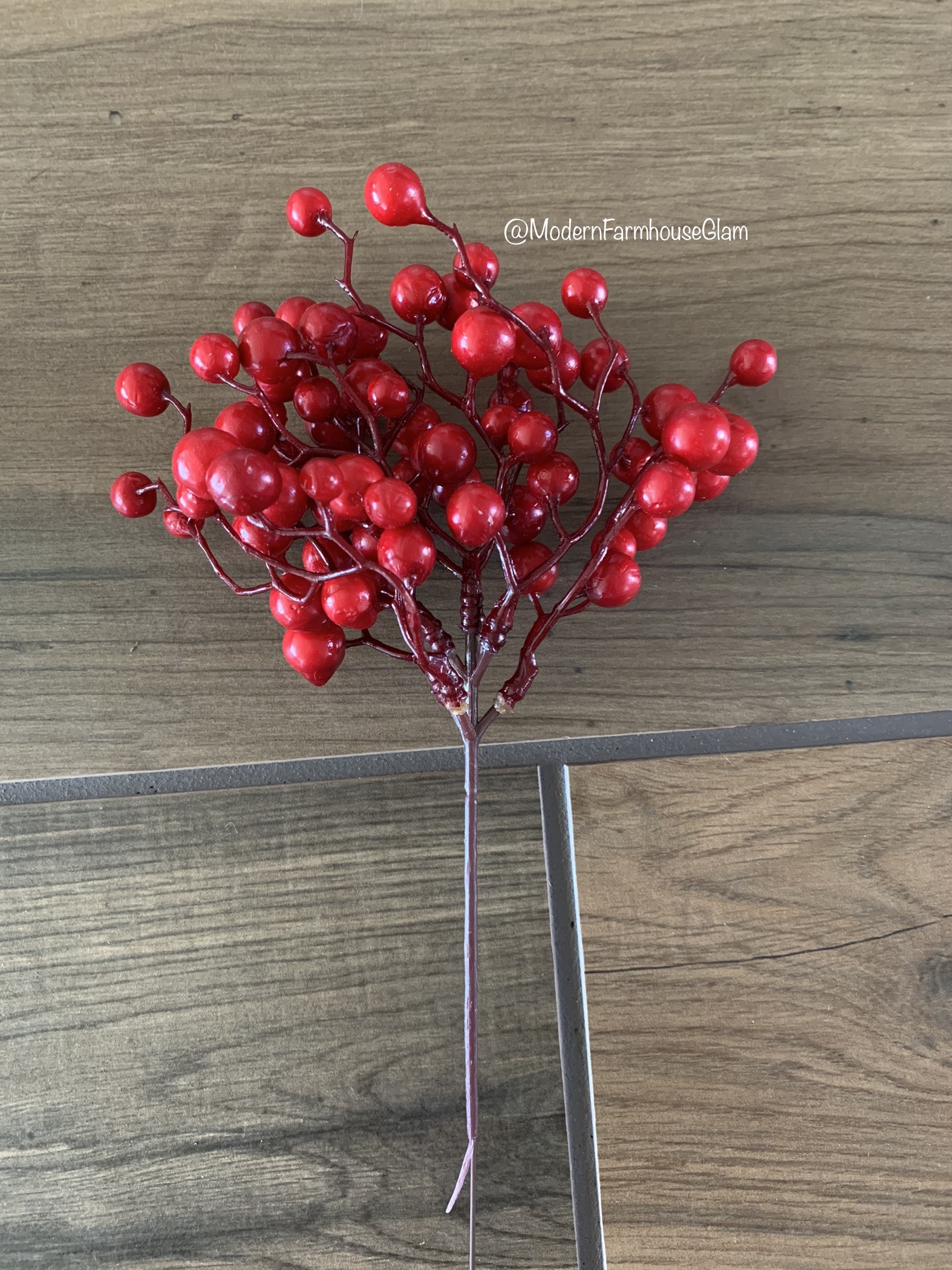 I love this combo of the pine stem, pine cone stem, and red berries.  Such an organic Christmas wintery mix!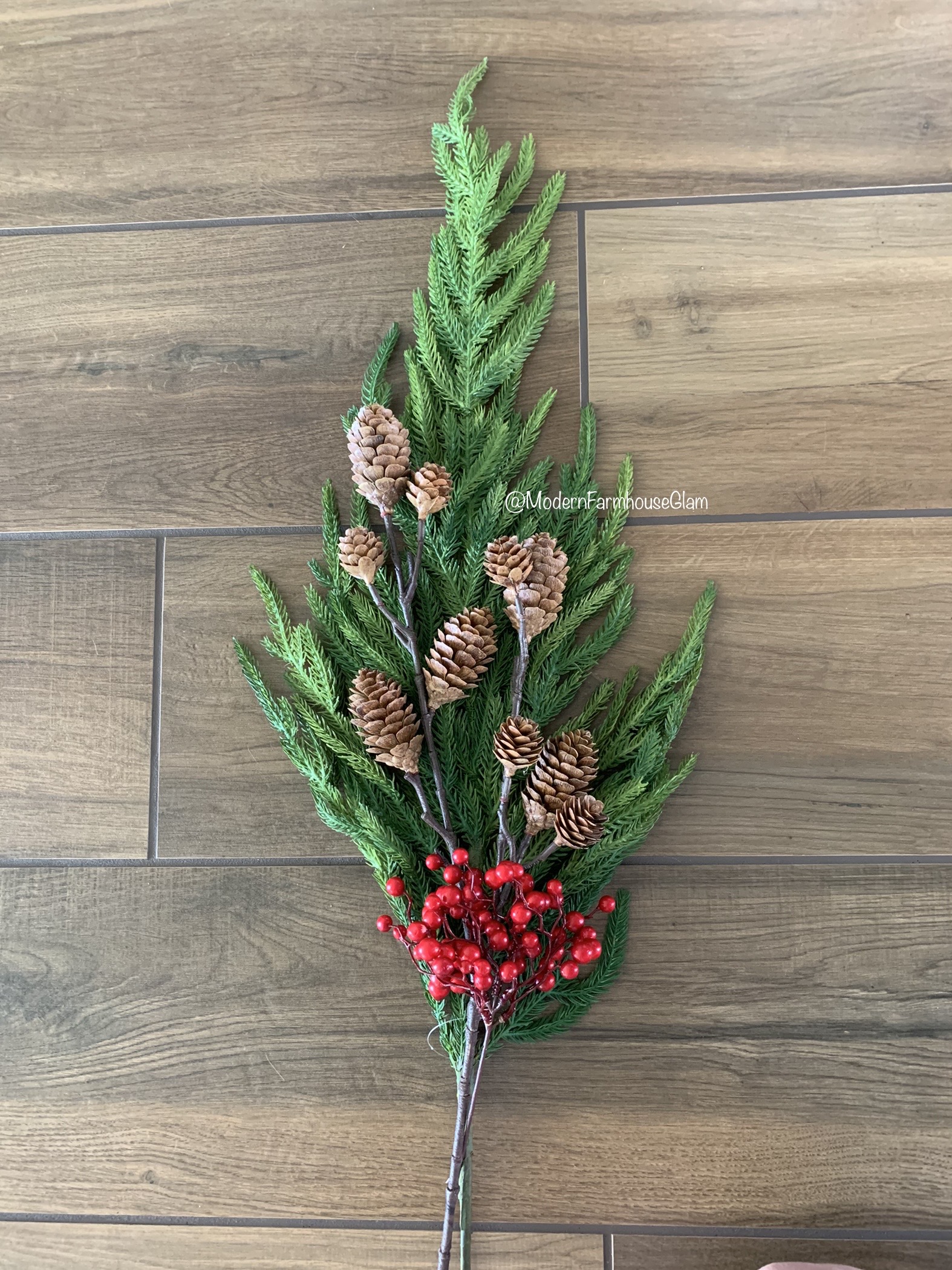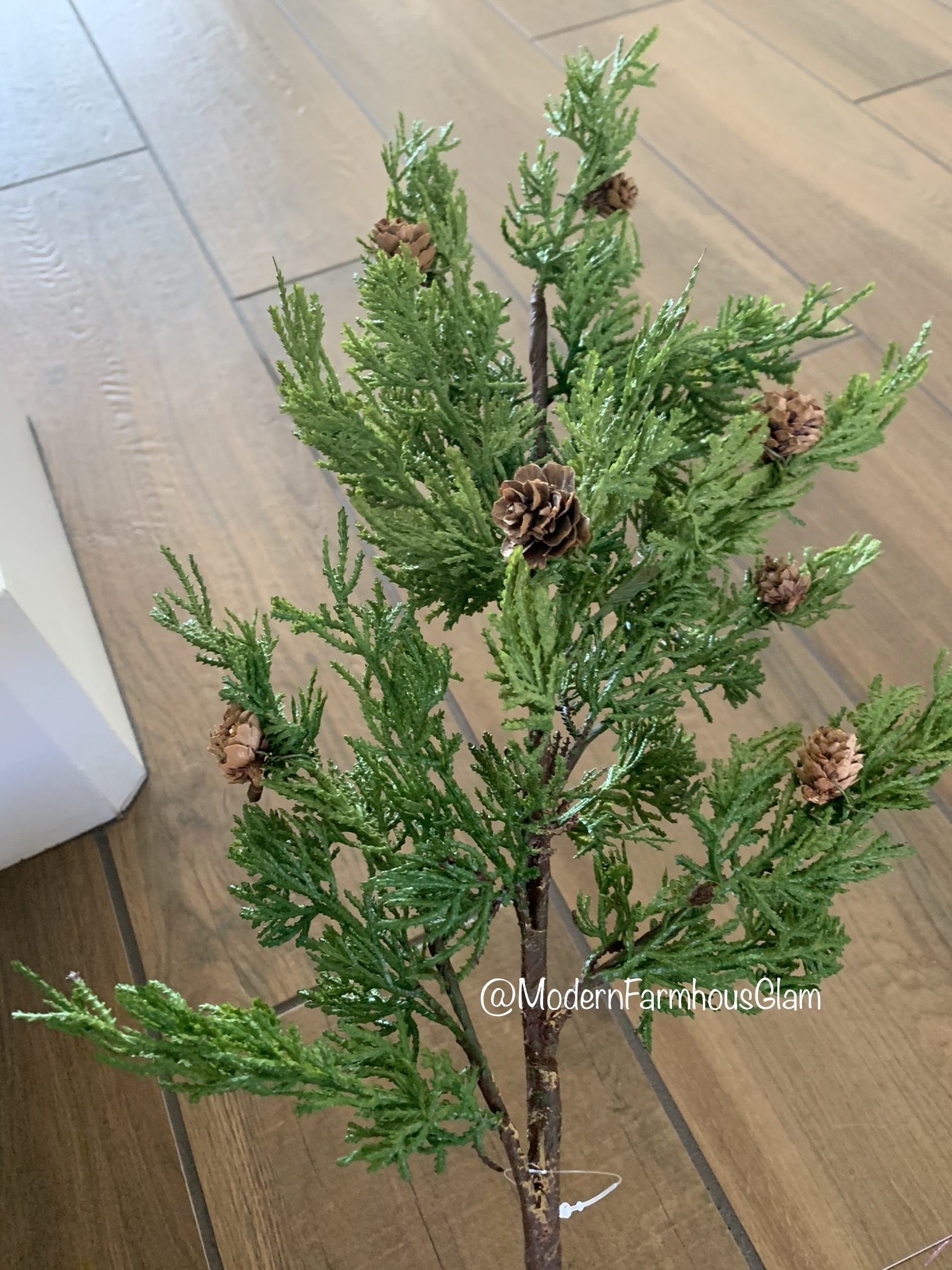 I bought about five of these smaller stems to add a green touch to some Christmas arrangements and setups. Greenery and red berries always add a special touch.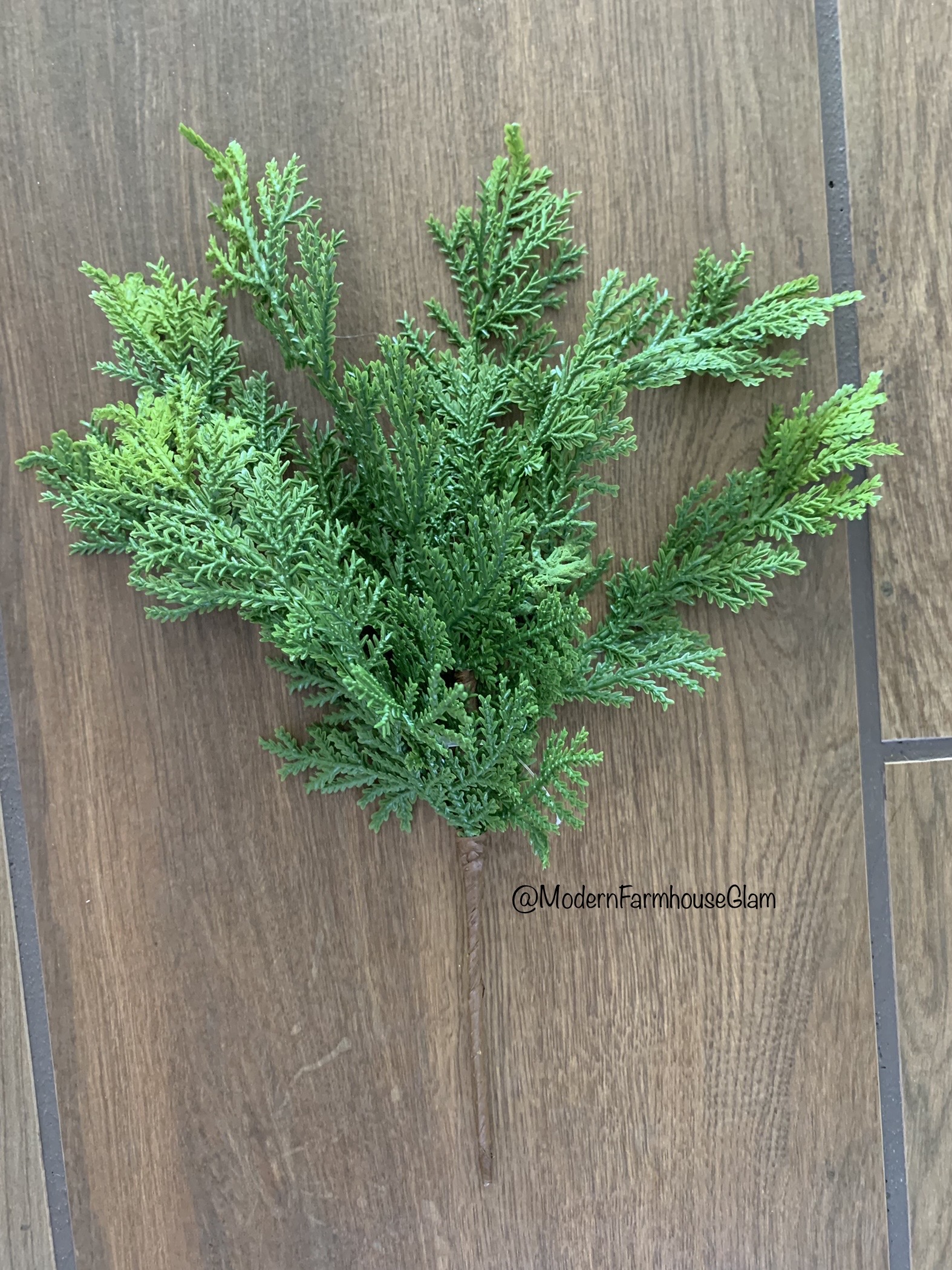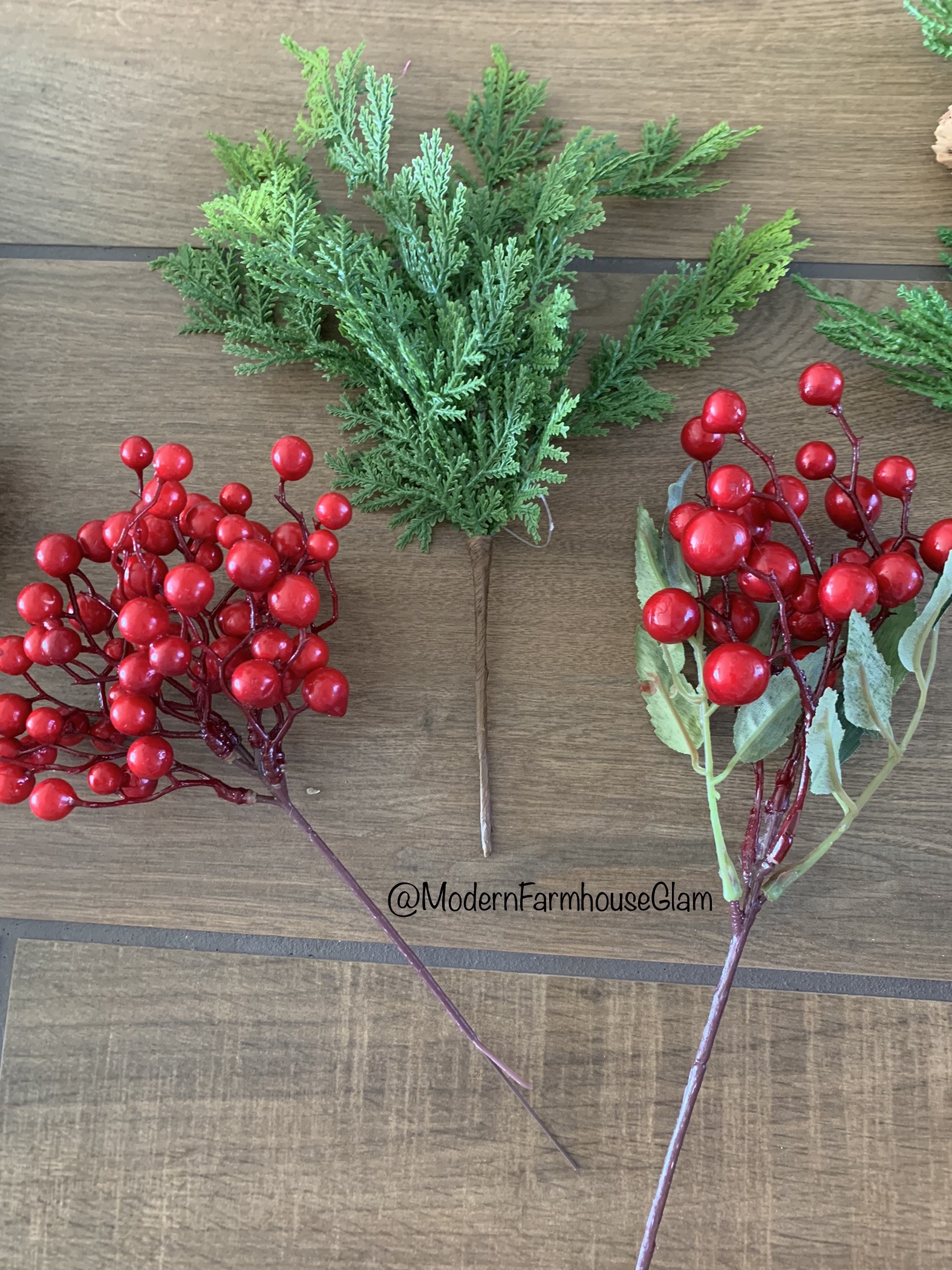 You may also enjoy:
Christmas Napkin Holder Tutorial by Modern Farmhouse Glam
My Christmas Trees at Modern Farmhouse Glam
6 page MAGAZINE FEATURE in Entertain & Celebrate Holiday 2021
Follow Modern Farmhouse Glam on Instagram!
WANT MORE HOME DECOR INSPO?
Let's get SOCIAL! Follow Modern Farmhouse Glam on:
Instagram: Instagram.com/modernfarmhouseglam
Glam Girl SHOP & Blog: www.ModernFarmhouseGlam.com
Shop my Home & Closet: www.liketoknow.it/modernfarmhouseglam
TikTok: www.tiktok.com/@modernfarmhouseglam
Pinterest: www.pinterest.com/modernfarmhouseglam
YouTube: www.youtube.com/channel/UCopIYixxloEoMvikinYgeqA
Amazon Shop: www.amazon.com/shop/modernfarmhouseglam
WORK WITH ME! FOR BUSINESS INQUIRIES email: [email protected]