Master Closet Renovation at Modern Farmhouse Glam
Dream Custom MASTER CLOSET Renovation! THIS IS GOING TO BE EPIC!!! I'm SO excited to share with you our upcoming master bedroom closet renovation with Organizer's Direct ! You can contact them for a free consultation for your own custom closet. Check out my video to see the finishes that we chose, including glass and mirrored doors….they are going to be GORGEOUS! We are taking the cabinets the whole way to the ceiling with crown molding, and some GLAM features like LED lights and a gorgeous chandelier. I hope you will get inspiration and ideas for your own dream custom closet in your home!
Videos on YouTube of my closet:
Click here for more video of the before, after and construction of my dream closet, saved on my Instagram stories under Closet Reno
~REVEAL~ Master Closet Renovation! See the DRAMATIC Before & After pics! This amazing closet transformation was done by Organizer's Direct ! Want your own dream closet? Contact Organizer's Direct to locate a dealer near you and get your free consultation.
From the modern design with the metal framed glass doors and full length mirrored doors, to the LED lights and chandelier….this closet is GLAM all the way! What's your favorite design feature? It's not only gorgeous, but has provided the storage and organization that was SO needed in this closet. I can't believe how much more we can fit into this space, now that there's an organizational system in place.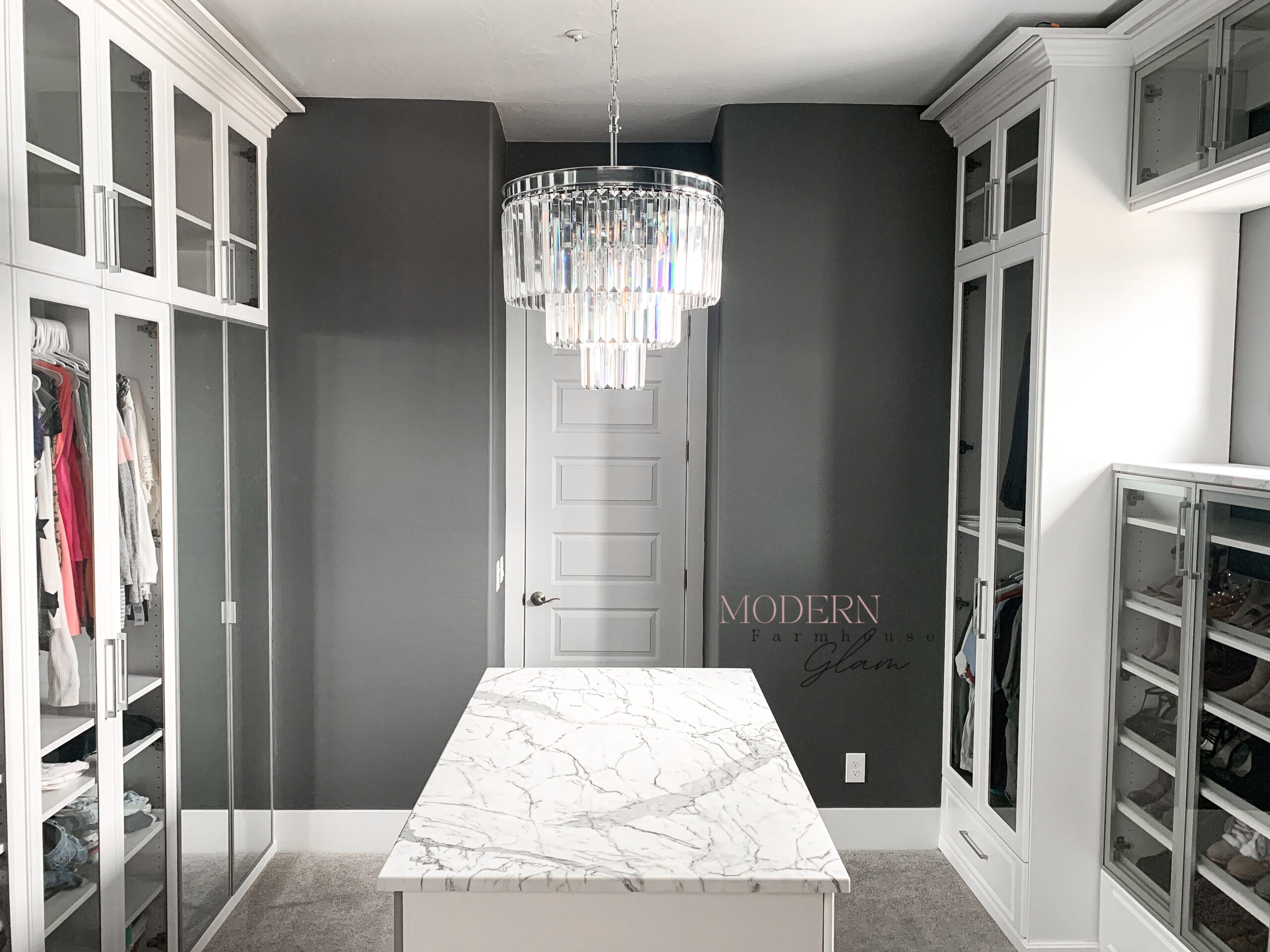 Link to the Chandelier HERE
BEFORE Pics: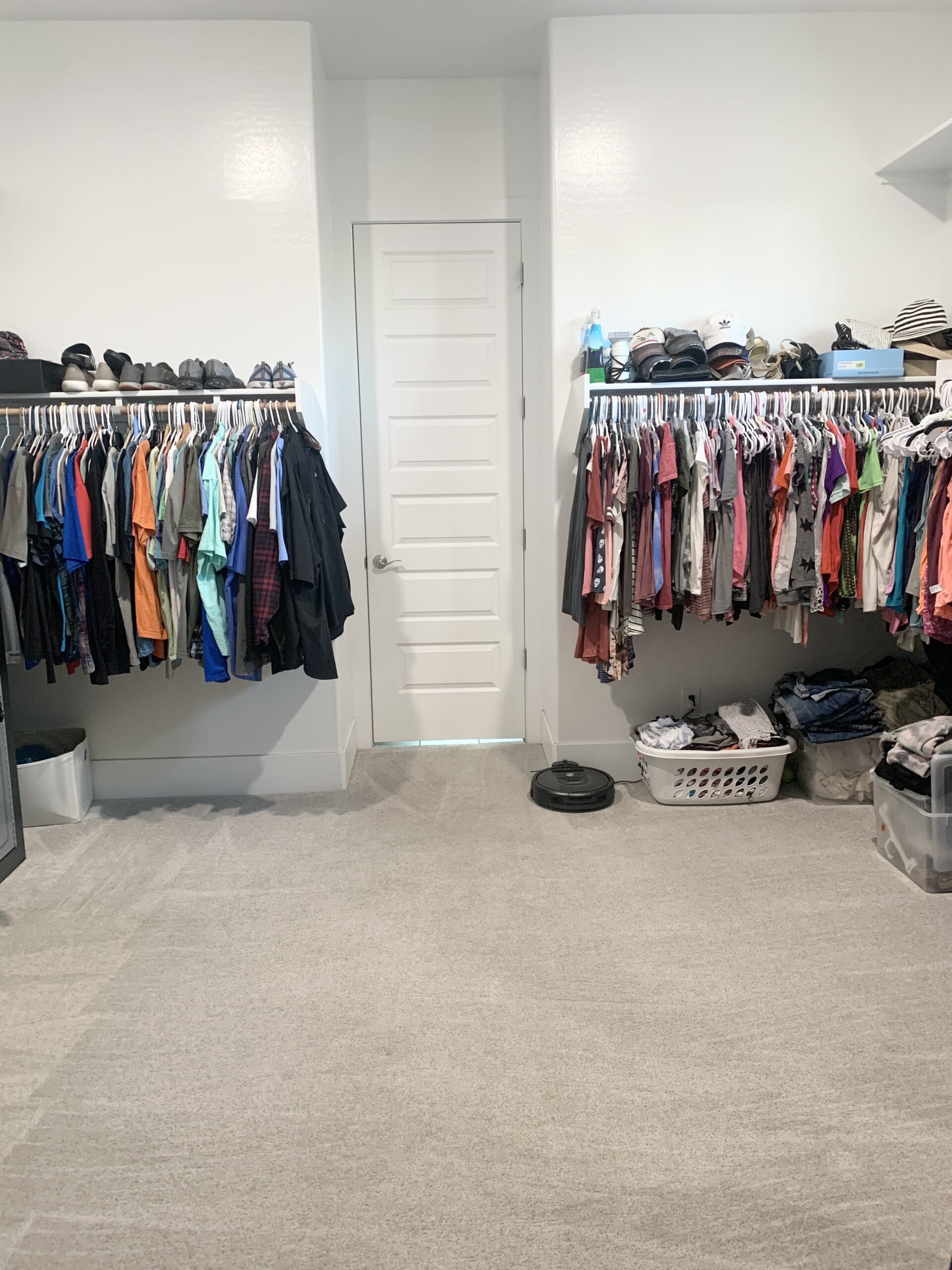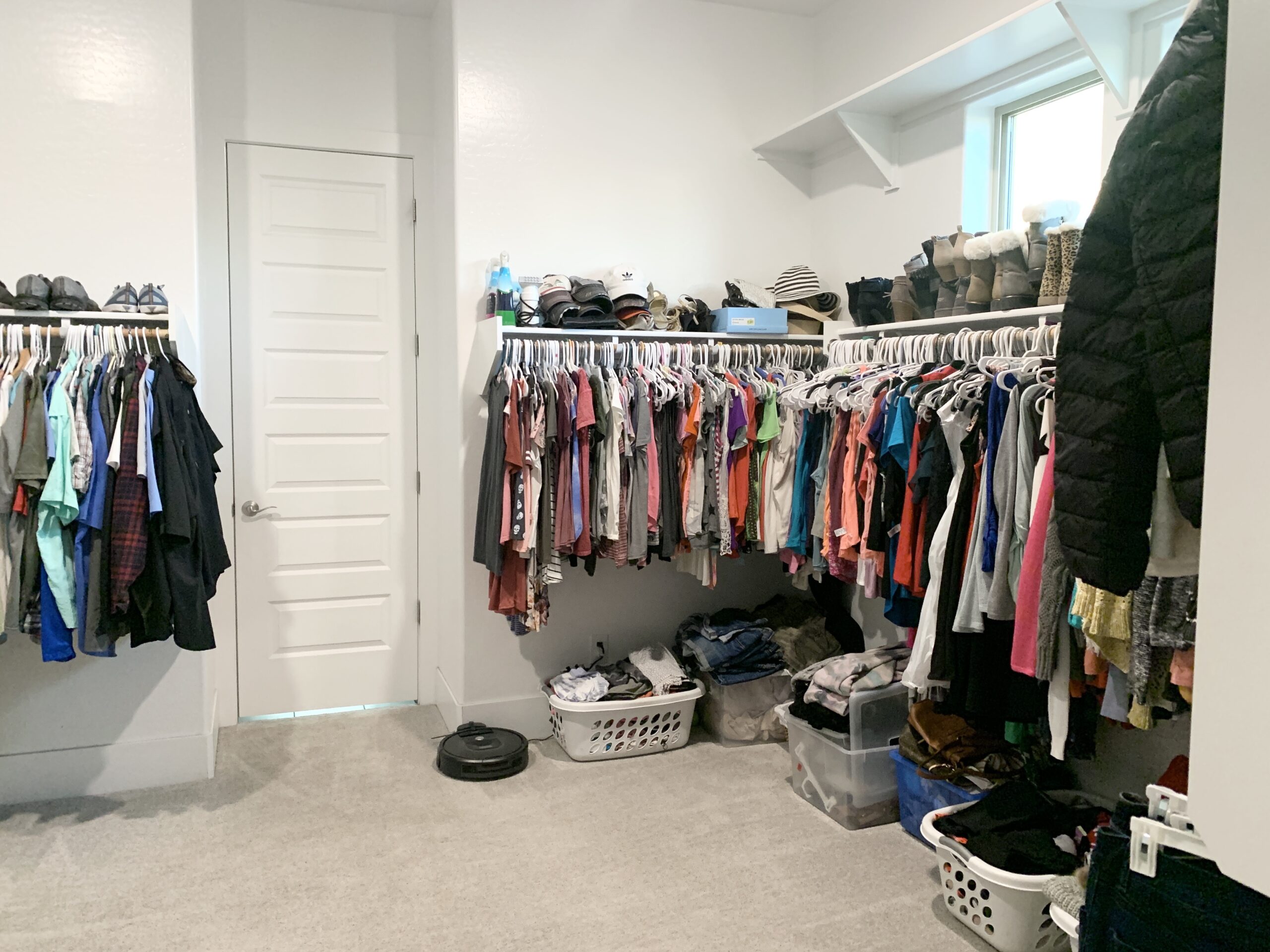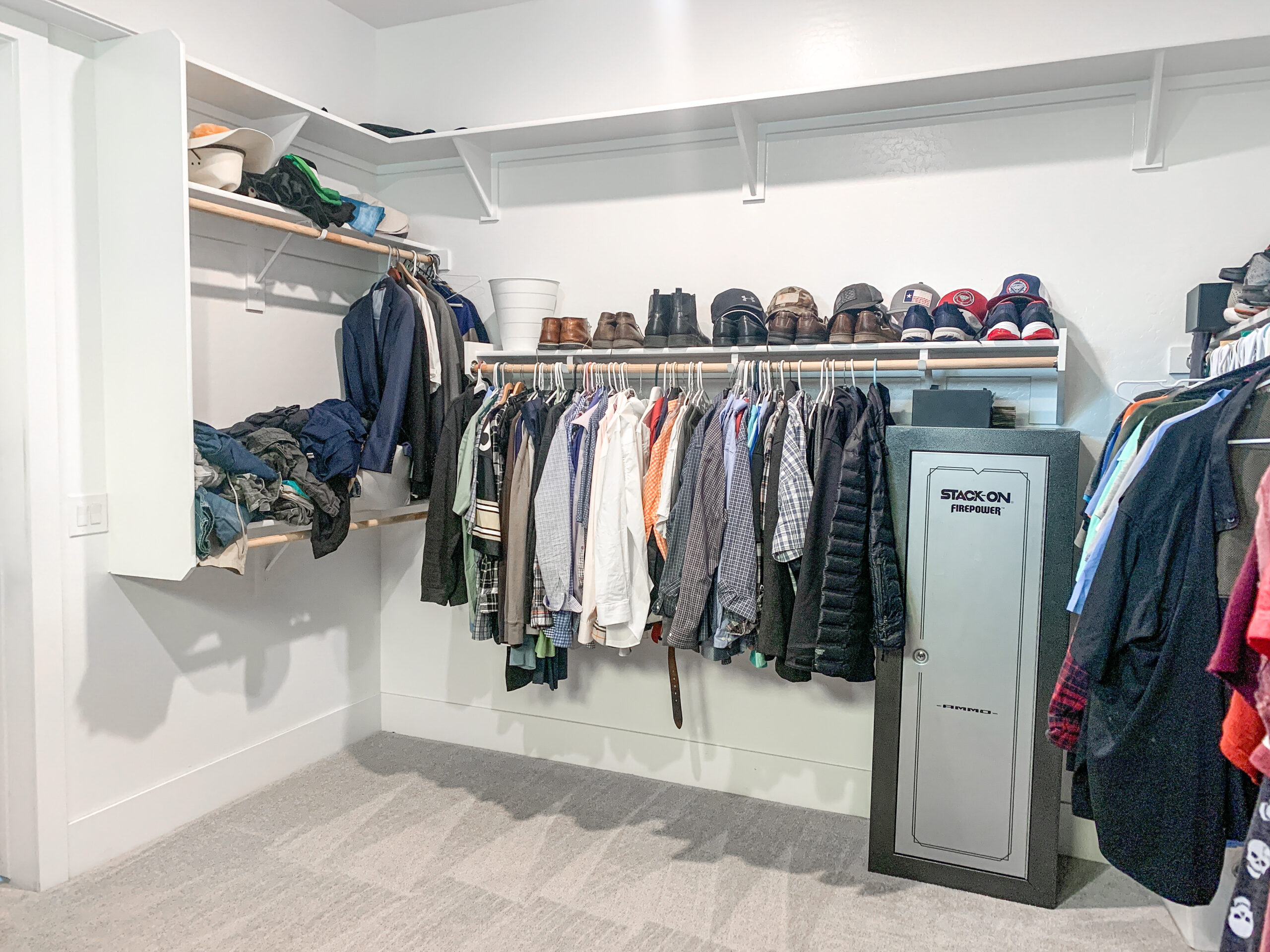 Master Closet Renovation
Favorite Features!
Our master closet went from builder-grade to custom DREAM closet! Organizer's Direct did an absolutely fabulous job designing and creating this Modern Farmhouse Glam custom closet. In the video, I highlight some of my favorite features, including lighting, mirrored doors, metal-framed doors, and a center island. Taking the cabinetry to the ceiling creates a grand, elegant design. And how about the LED lights across the crown molding? It really elevates the closet to the next level! What would be a must-have feature in your closet?
You can contact Organizer's Direct to get a free consultation to create your own custom closet system. It feels amazing to have not only a gorgeous closet, but one that creates more storage because it is an organized, efficient space. I love having all of our clothes behind doors, so that they stay clean. The daily routine is a much more enjoyable experience when you have the right system…it feels so good to be organized, doesn't it?
SOURCES:
CUSTOM CLOSET DESIGN-Organizer's Direct
My black bamboo silk loungewear set seen in the pic above. 40% off with code FARMHOUSEGLAM40
YOU MAY ALSO LIKE:
DIY Board & Batten Wall in Master Bedroom 
#organizersdirect #fixerupper #closetrenovation #bhghome #modernfarmhouse #mydecorvibe #dreamcloset #neutraldecor #homedecor #interiordesign #currentdesignsituation #mastercloset #prettylittleinteriors #closetorganization #luxuryhomes #homerenovation #decorcrushing #houseglowup #smmakelifebeautiful #currenthomeview #closetdesign #interiors123 #modernfarmhousestyle #masterbedroom #modernfarmhouseglam