This trail is what I call the "Enchanted Aspen Trail" in Arizona.  It's officially called the Inner Basin Trail and it's located in Flagstaff, Arizona. The yellow leaves look stunning sparkling in the sunlight. Included are my description and tips for this hike, as well as general location.  I also included a few pics and videos of this breathtaking hike. There are also a couple pics from our visit to Snow Bowl, which is in the same area.  We had fun taking the gondola ride up the mountain to over 11,000 ft and enjoyed the spectacular views. Feel free to reach out to me with questions on DM on my Instagram.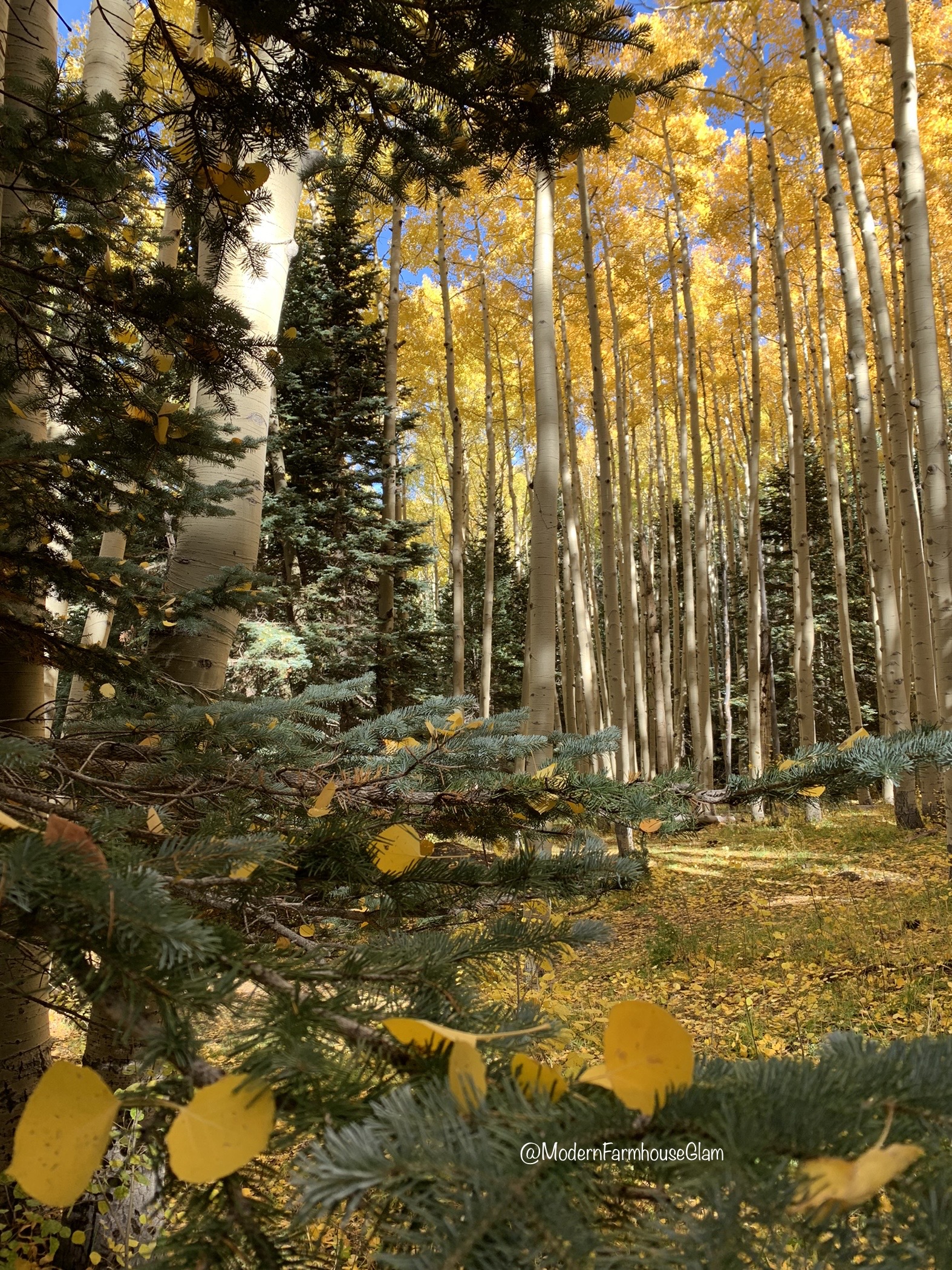 Trailhead starts at Lockett Meadows
Aspen trees change to yellow the first two weeks in October and this is the time to go! The location of the trail is in the heart of the San Francisco Peaks.
We hiked 1.5 miles one way to see all the best views and then turned around and came back the same way. The best part is around the switchbacks. It is a moderate difficulty trail with small rocks and elevation. Once you get to the switchbacks you will be in the grove of aspen trees. At about 1 1/2 miles there is a large opening where you can see the mountainside covered in the yellow Aspen leaves. That's where we turned around because the trail continues and the trees become less dense, so it wasn't worth it for us to continue.
Here is a pic of my daughter and I at the place where we turned around to hike back down.  It's about 1.5 miles up to this spot where there's a great view of a mountainside full of yellow leafed aspens.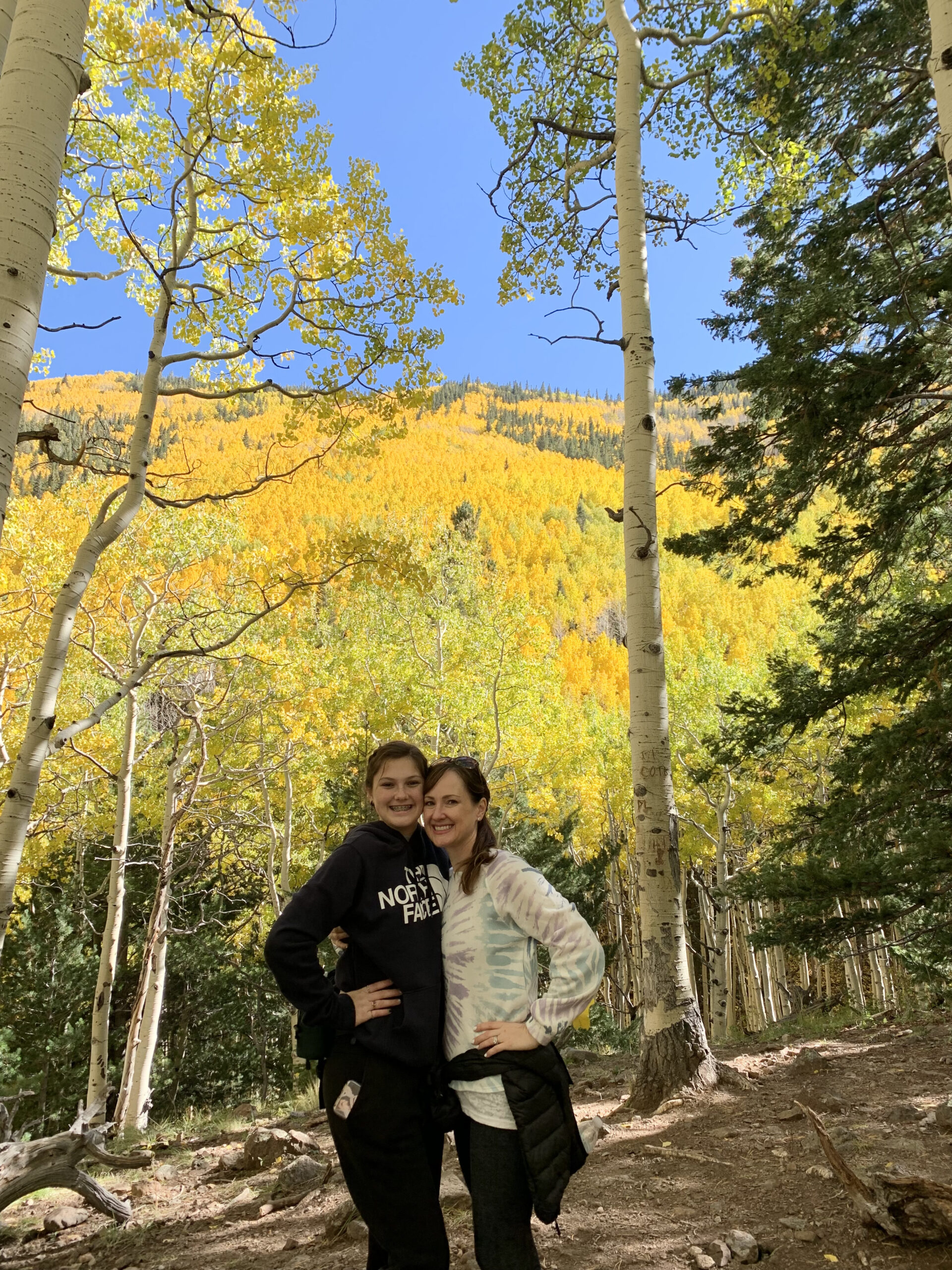 Tips:
The dirt road to get to Lockett Meadow, where the trail starts, is super hairy. It is barely a two lane road and gets super sketchy if someone's coming the other way. There are steep drop offs with no guard rail. We drove my SUV which worked out fine although it would have been more pleasant in our dune buggy. I would not recommend taking a car. Truck or SUV or ATV is best.
It would be best to go on a weekday if you have the option because it gets busy. They only let about 70 cars up at one time because of road safety and parking at the top. We went around 10AM and they were shut down until noon. We got right through at noon when the morning hikers were all done and back down the mountain.
While we waited, we went across the street and saw the Sunset Mountain Crater and lava trails formed from former volcanic activity. It was really neat! You have to pay to get into the area but if you have a National Park pass like we do, you get in with that for free.
General Location: 15 miles north of Flagstaff. Drive northeast of Flagstaff on US Highway 89 for 12.5 miles. Turn left on Forest Road 552, directly across from the Sunset Crater National Monument turnoff. Follow FR 552 and take right at intersection onto Lockett Meadow Rd. Here's where the approx. 4 mile crazy dirt road begins.  Trailhead for Inner Basin Trail begins at the Lockett Meadow Campground. I'll update this blog post with a YouTube video of the sketchy dirt road so that you can see and I may put it in my Instagram stories as well.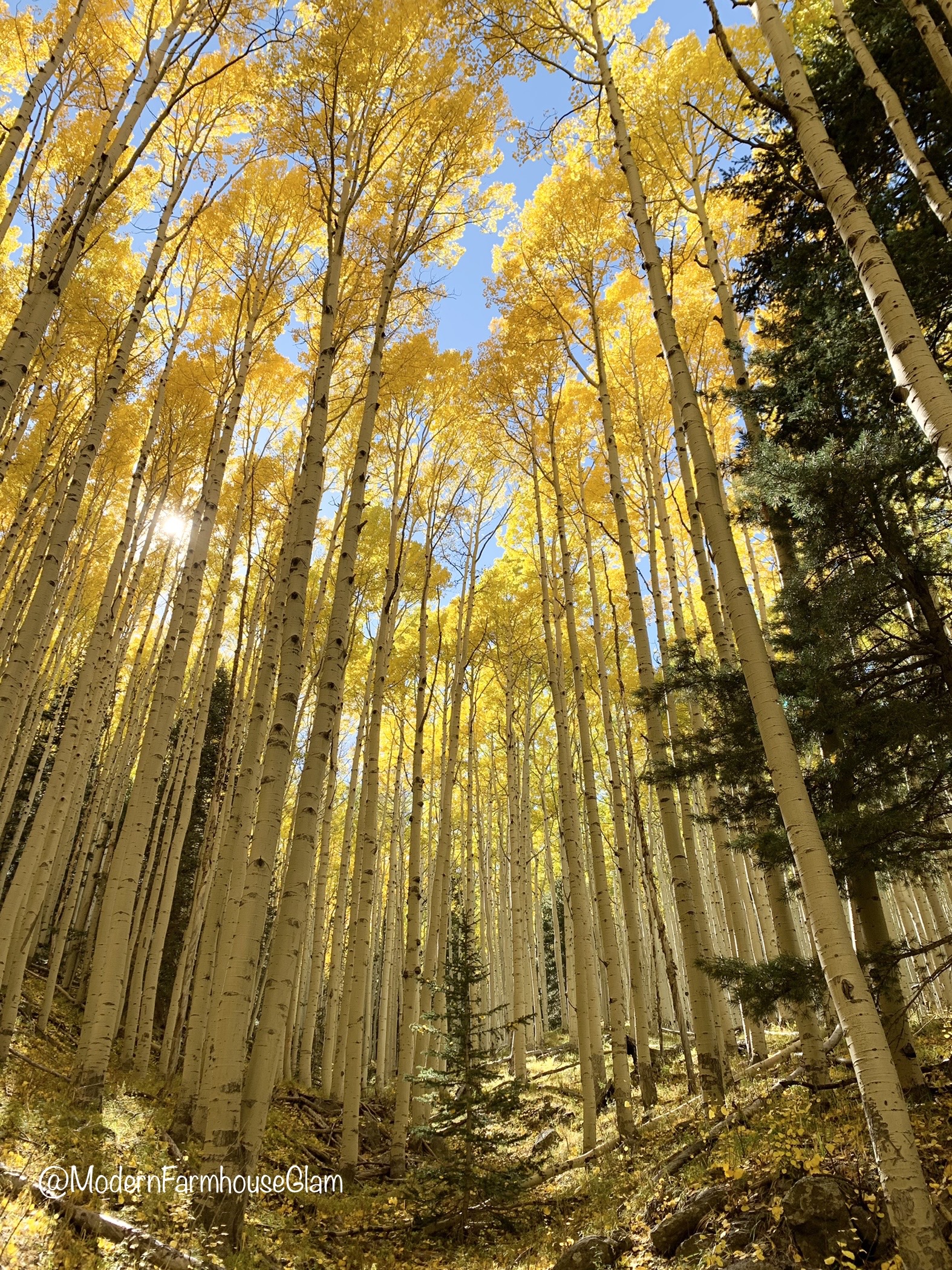 This is what Lockett Meadow looks like: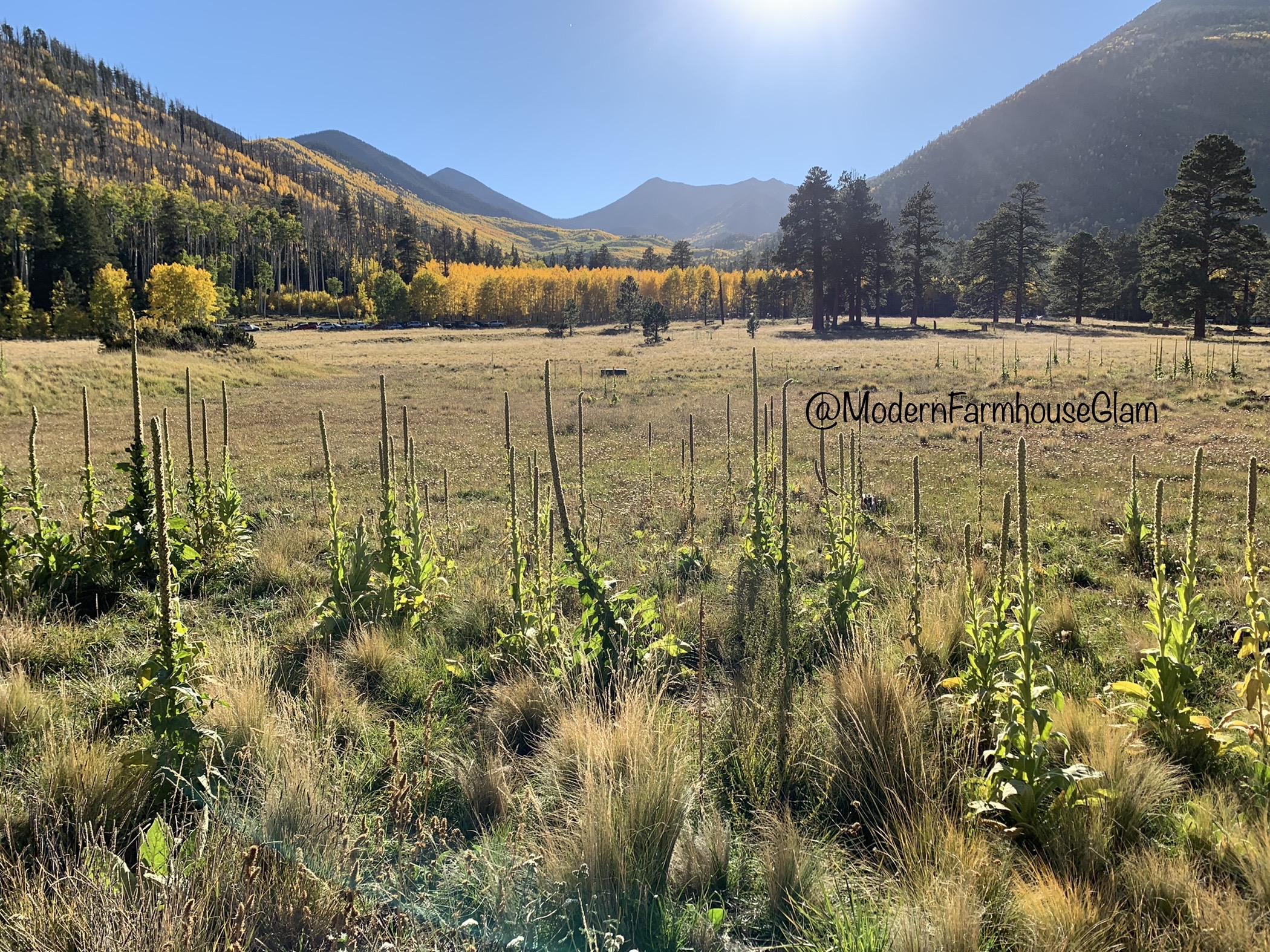 Tap the picture or HERE to watch this 20 second TikTok Video I did at Inner Basin Trail.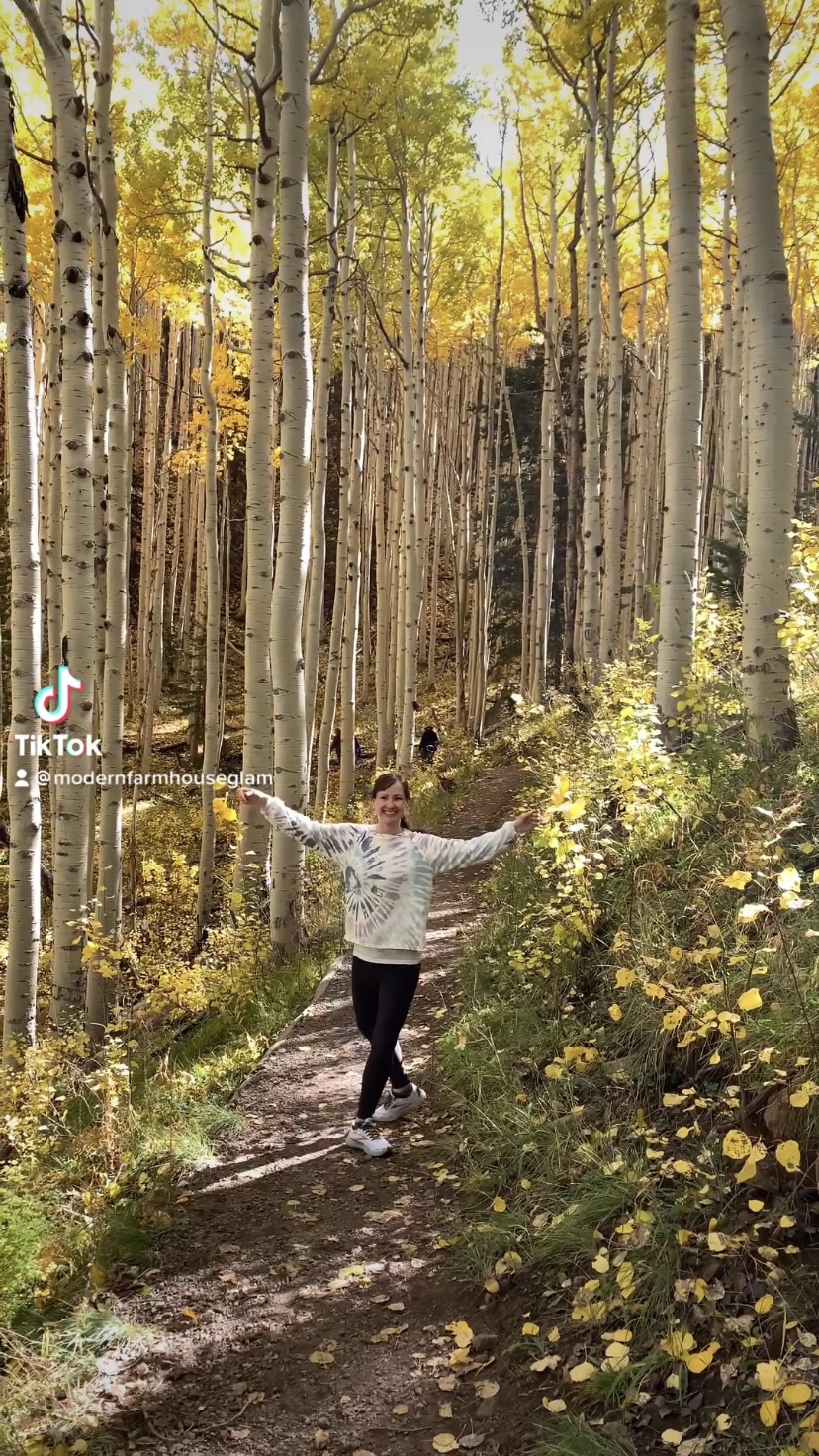 The next day, we took a ride to Snow Bowl ski resort, which is in the same area.  It was a ton of fun riding the scenic gondola ride up to 11,000 ft in elevation.  There were views of the Grand Canyon even! There's a little place there were we got delicious hot chocolate to go. Surprisingly, they let you take in the gondola car, which was the perfect touch on a chilly day!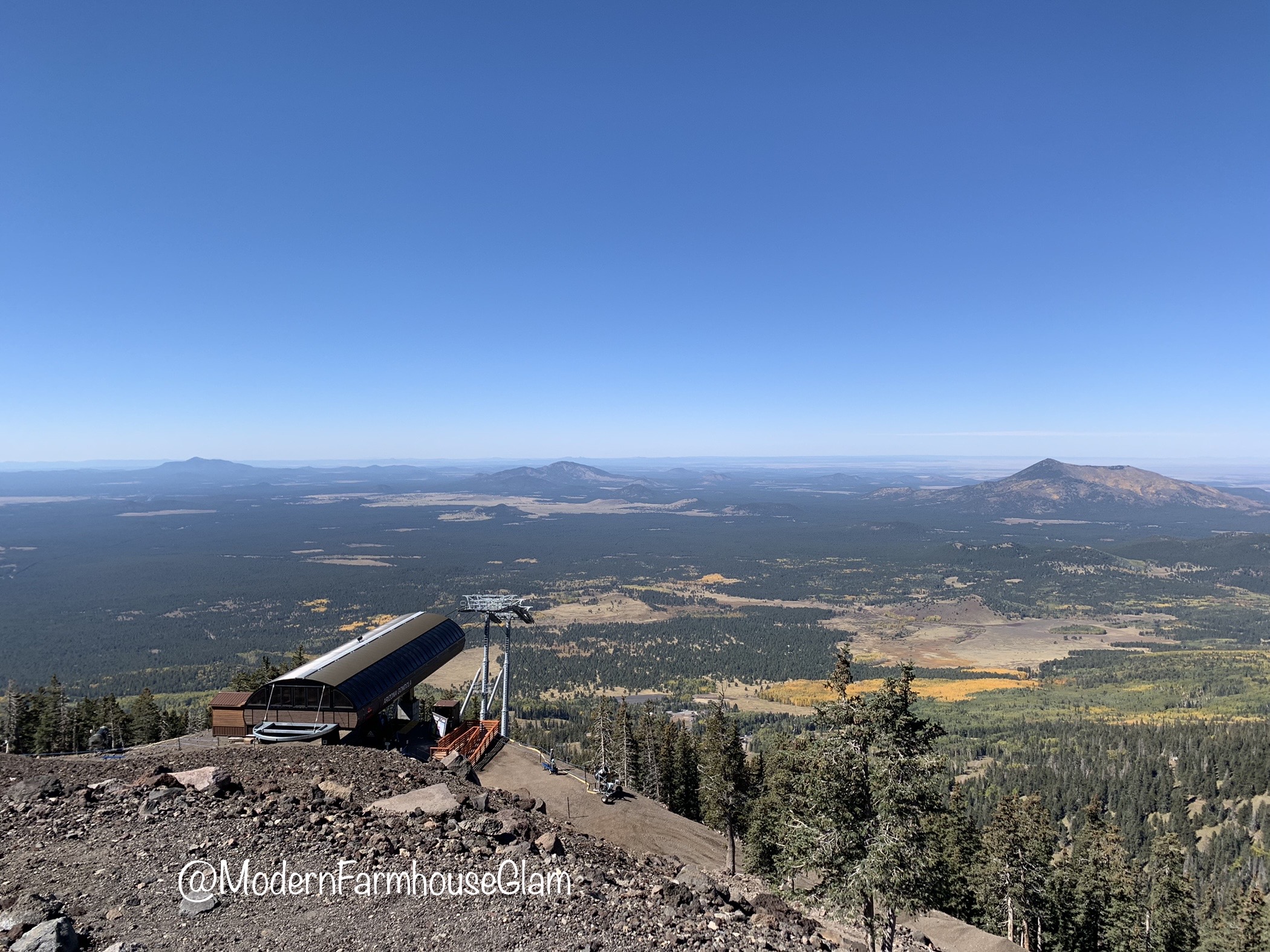 A gorgeous red tree that I had to stop and take a picture of in Flagstaff. Such a pretty time of year here in Arizona!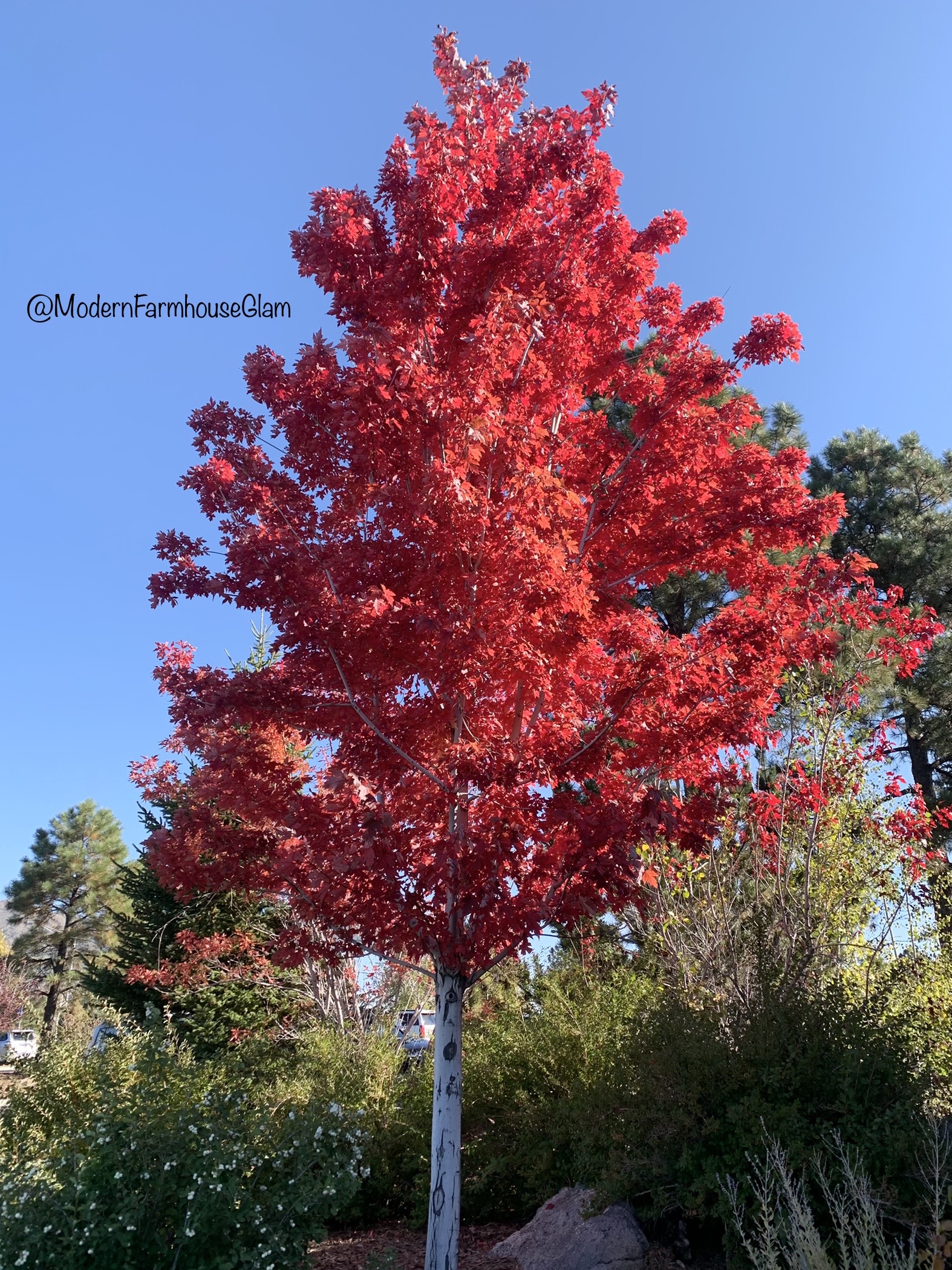 We ate dinner at The Beaver Street Brewery and our fave part of the meal was the sweet potato fries. Yum! The Raspberry Red Rock beer was delicious! Here's a rare pic of our sweet kiddos.  I try not to put them on social media too much, but I couldn't resist.;)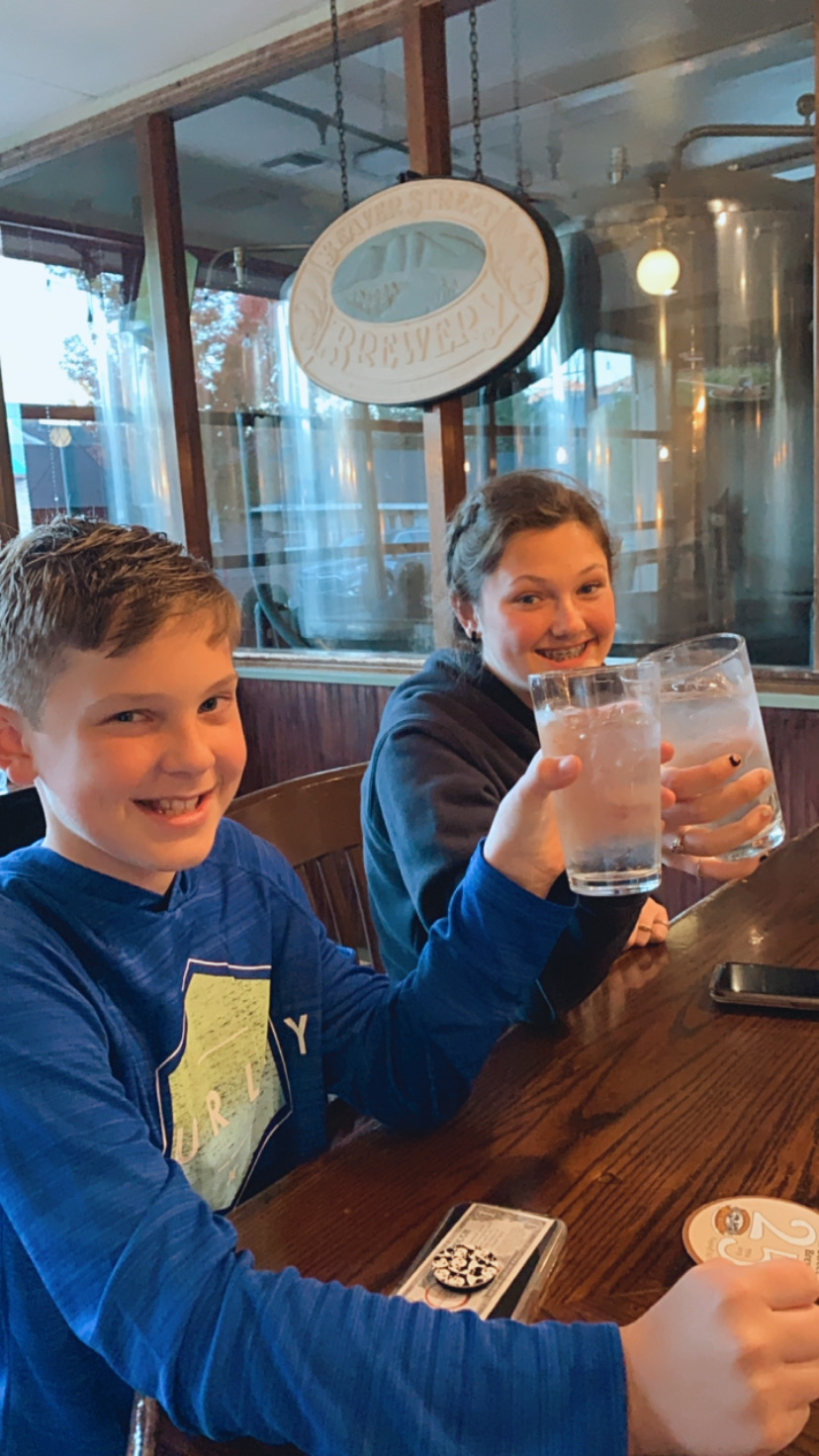 Hope you enjoyed my highlights from the Inner Basin Trail! Make sure you check this out the 1st two weeks of October…ish!
Follow me on Instagram and TikTok @ModernFarmhouseGlam for more travel adventures, home decor ideas and much more!
Let's get SOCIAL! Follow Modern Farmhouse Glam on:
Instagram: Instagram.com/modernfarmhouseglam
Glam Girl SHOP & Blog: www.ModernFarmhouseGlam.com
Shop my Home & Closet: www.liketoknow.it/modernfarmhouseglam
TikTok: www.tiktok.com/@modernfarmhouseglam
Pinterest: www.pinterest.com/modernfarmhouseglam
YouTube: www.youtube.com/channel/UCopIYixxloEoMvikinYgeqA
Amazon Shop: www.amazon.com/shop/modernfarmhouseglam
SOURCE LINKS:
Shop My Home: www.modernfarmhouseglam.com
Follow me on the LTK app for sources at: www.liketoknow.it/modernfarmhouseglam
Amazon Shop: www.amazon.com/shop/modernfarmhouseglam
WORK WITH ME! FOR BUSINESS INQUIRIES email: [email protected]