DIY Home Office Makeover at Modern Farmhouse Glam with BEHR® 2022 Color of the Year #sponsored
Ohhh I'm loving this soft, relaxed, and uplifting seagrass green color called BREEZEWAY MQ3-21! It is the BEHR® 2022 Color of the Year! I decided to use it in my home office, on the lower half of my wall with the DIY lattice trim board and batten. It added just the right pop of color and personality that I was looking for in this space. Which one of your rooms could use a little Breezeway? Get inspired with all the colors in the BEHR® 2022 Color Trends Palette.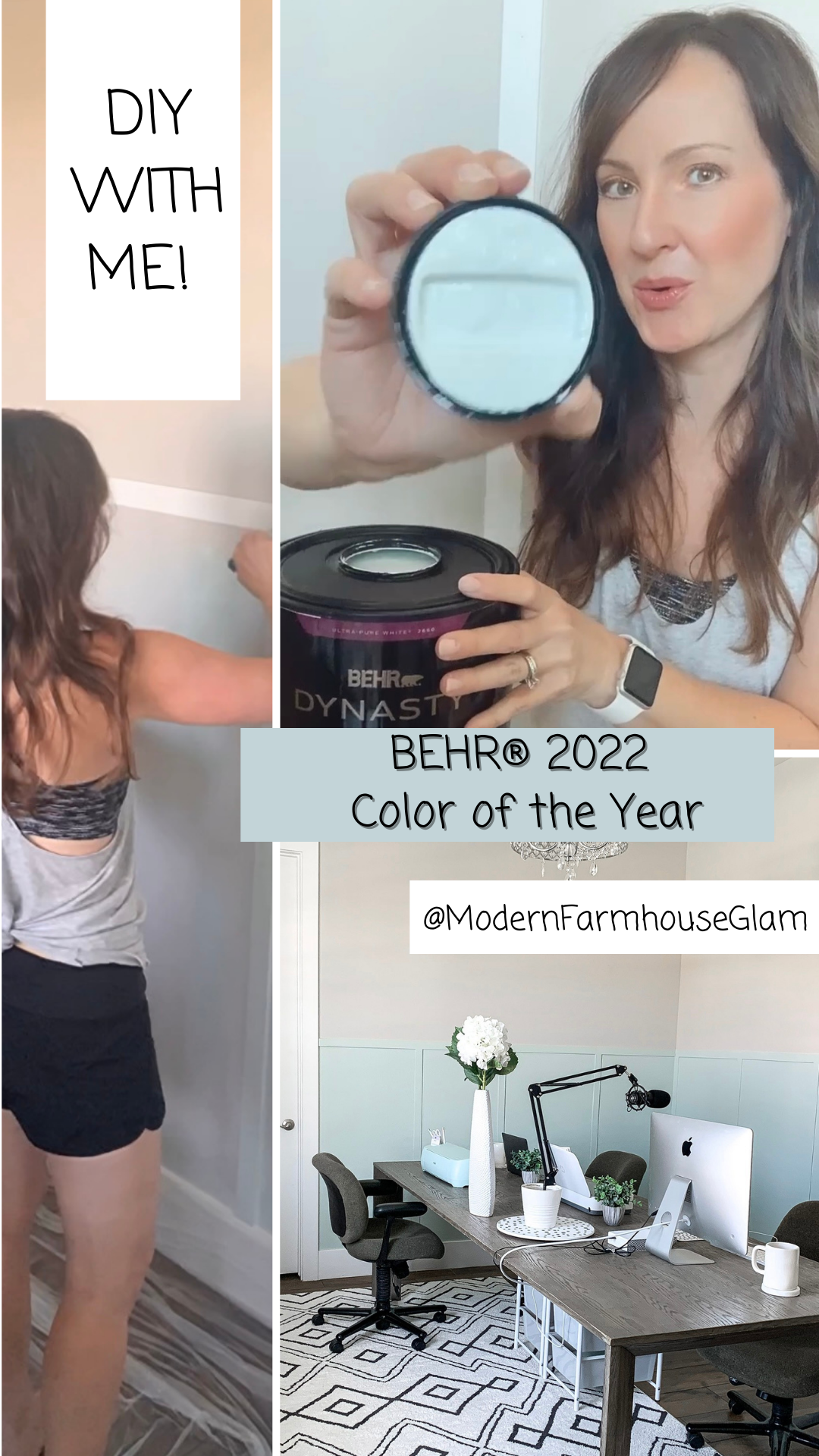 I used the new BEHR DYNASTY™ Interior Paint:
Stain resistant
One-coat hide
Fast drying
Scuff resistant
Let's get to work! I like to do the trim work first and then roll. How about you?
The rolling part is the fun part for me! Ok it's all done, now to be patient and let it dry! I'm glad this stuff dries quickly because I can't wait to see the new color!!! How about you?
BEFORE Paint: (and before major cleanup lol)! It's tough keeping the home office neat and tidy, right? I'm sure I'm not the only one haha!;)
AFTER Paint: Here's a look at the completed paint in our Home Office: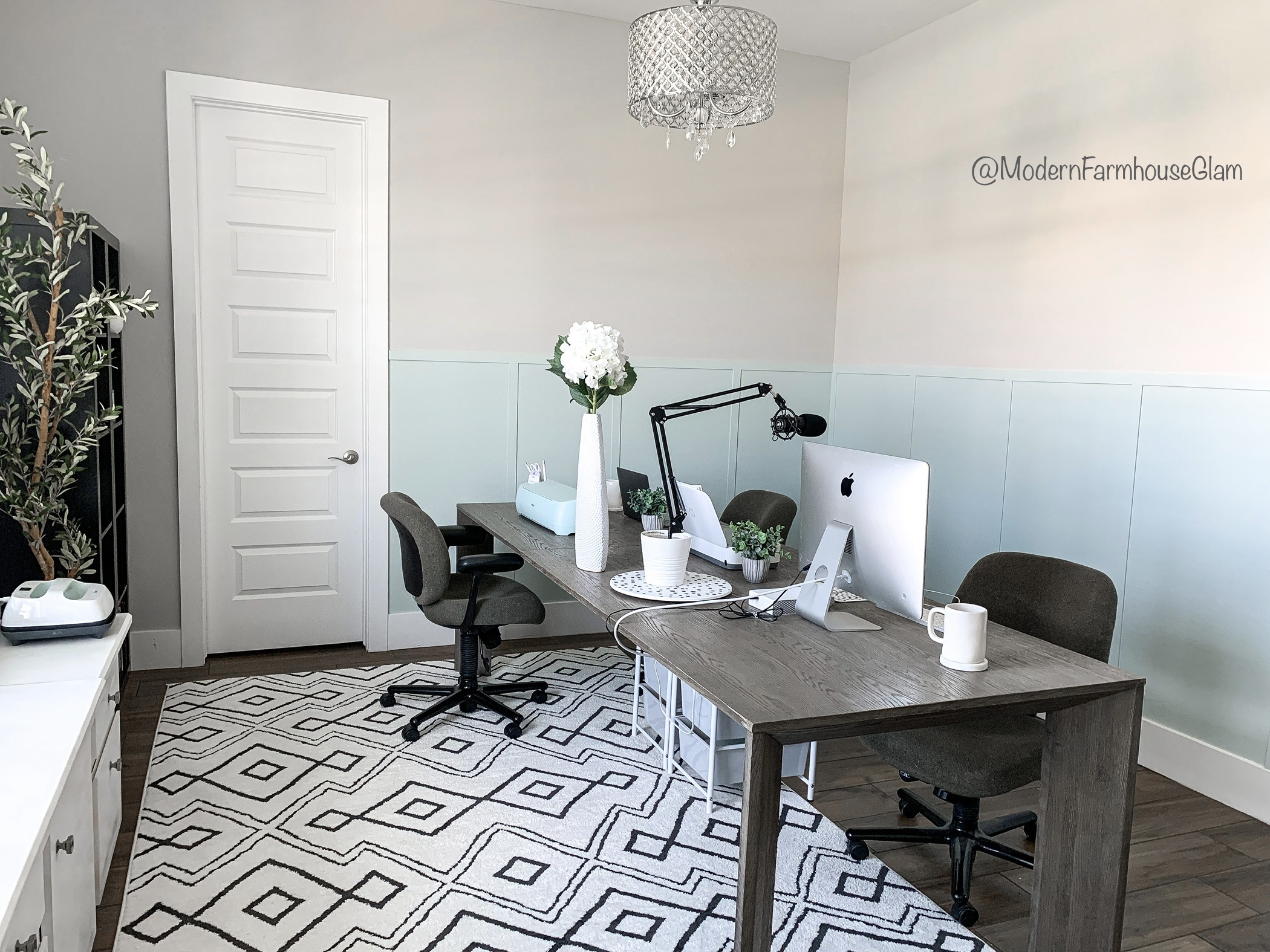 Here's a video of my DIY paint project goin' down! I hope you're inspired to choose a space, like your home office, to DIY and make it more beautiful and enjoyable! Do it yourself projects are so rewarding.
I hope you enjoyed the Home Office Makeover! Which room would you like to use the color Breezeway in?
XO-Amy/Glam Girl
Modern Farmhouse Glam
In celebration of the Color of the Year launch, Behr is giving one lucky winner the chance to win $50,000 in their Color in Motion Sweepstakes. Enter HERE for a chance to make your dreams become a reality!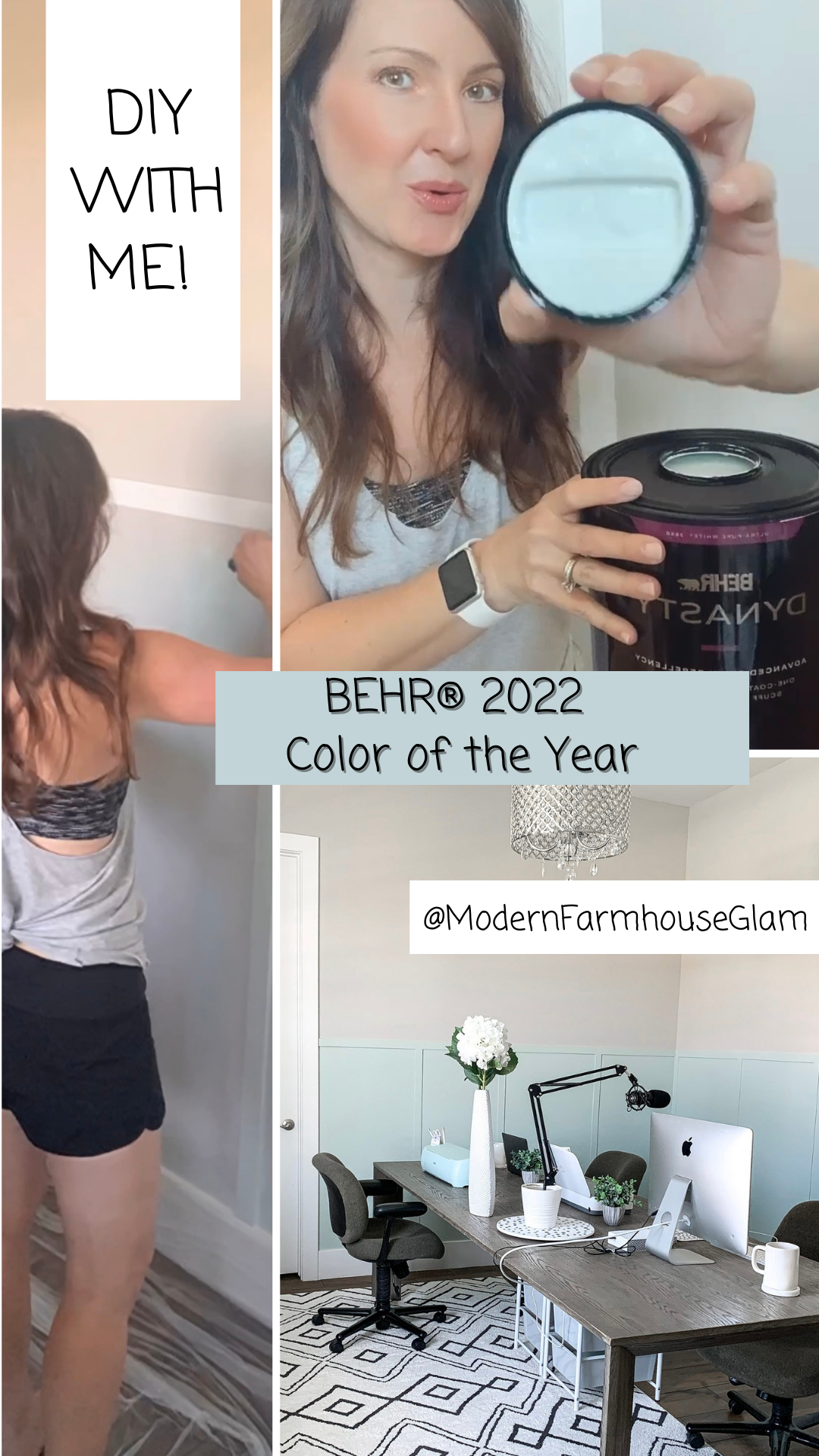 Disclosure: Modernfarmhouseglam.com is a personal blog written and published by Amy Long. Amy Long and Modern Farmhouse Glam LLC are not liable for the outcome of DIY project tutorials and advice provided. Information provided on this website should be considered opinion and Amy Long/ MFG is not responsible for results or liability. Modern Farmhouse Glam sometimes gets commission or compensation for sponsored posts, reviews, advertising, and affiliate links, but it does not affect the purchase price of an item to a customer. All images and content belong to Modern Farmhouse Glam.